The Bee Arboretum
A project by Beechworth Honey
Our ongoing commitment to planting trees for bees and passion for education and awareness is inspiring others to take action.
The Bee Arboretum is a project by Beechworth Honey and a part of our ongoing commitment to planting trees for bees.
The arboretum is a dedicated plot of land outside Beechworth and has been specifically planted with a range of pollinator-friendly trees and shrubs that are native to Australia. The project is designed to support bees, create awareness, and inspire action to drive change for a healthier planet.
The Bee Arboretum is home to 3,000 native trees and 37 different species, each specifically chosen to support bees and other pollinators.
Planting Trees for Bees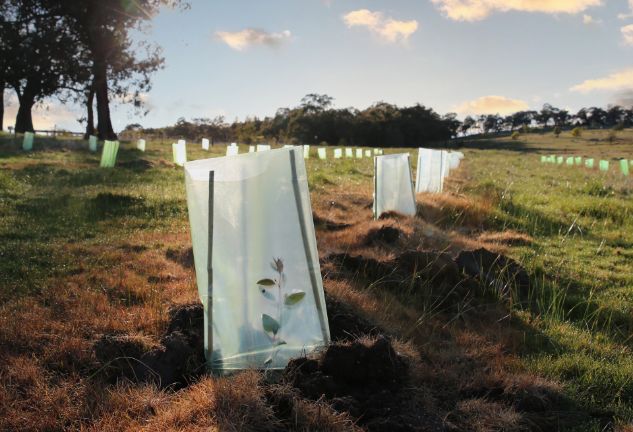 2020
Tree planting begins at a dedicated 6 hectare (15 acre) site 4km to the west of Beechworth, with the first 1,500 trees planted. The first stage of planting supported by our partners from Beechworth Urban Landcare & Sustainability Group.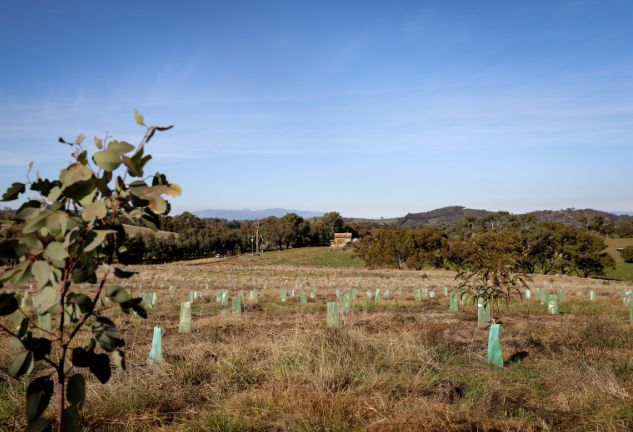 2021
Tree planting continues, adding to the previous year's efforts with additional species included and bringing the total up to 2,000.  A second wet winter in a row saw a number of tree species thrive, while others suffered within the conditions.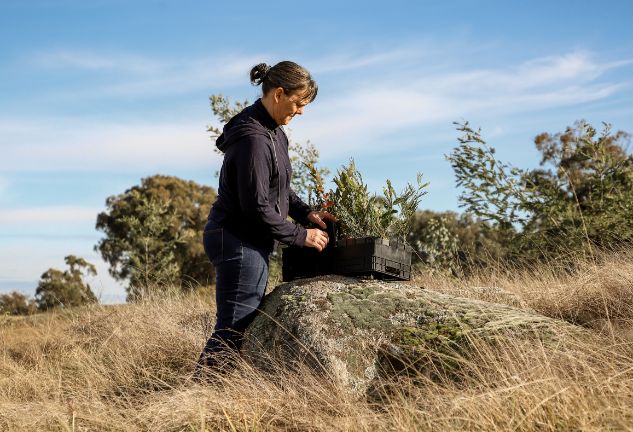 2022
A more considered approach with a focus on filling gaps. As expected, Beechworth frosts have taken their toll on some of the eucalypts which usually grow more coastally. We continued some offsite planting along the Murray to Mountain Rail Trail.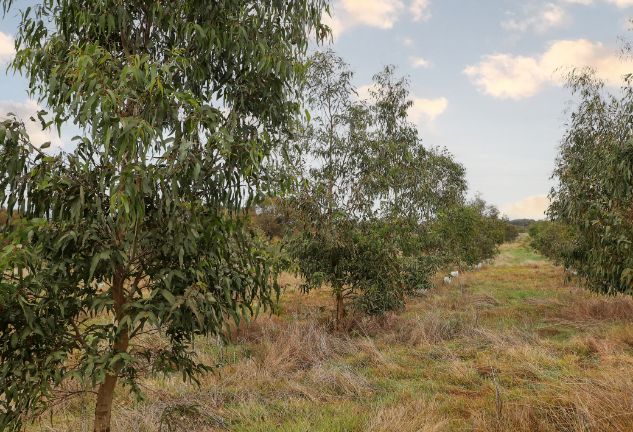 2023
A further 1,000 trees were planted bringing the total up to 3,000 trees with 37 dedicated species and marking a huge milestone. Some species are already over 2 meters tall and we're beginning to see flowers appear throughout the year.