Bee School by Beechworth Honey
Interactive and educational experiences for schools and groups. Take the journey from hive to jar!
Discover the incredible role bees play within our world, and learn about creating a sustainable future for all. Learn about the importance of bees, honey, and biodiversity at the home of Beechworth Honey.
Leave Bee School with a better understanding of the natural environment that sustains us. We provide access to enriching learning materials that are engaging, accessible, and inclusive for all ages.
Our education sessions are designed and delivered by teachers and are aligned with the Australian and Victorian Curriculum.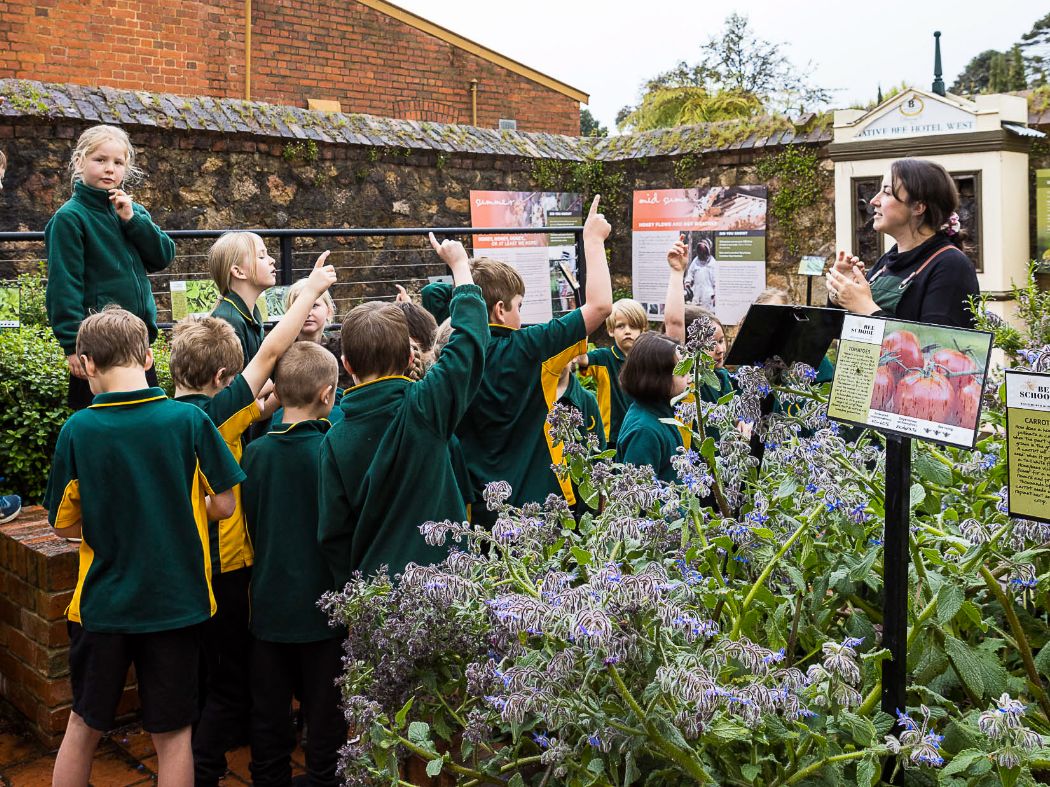 Learn, Investigate & Discover
Immerse yourself in the fascinating world of bees! Study a bee and its importance from every angle. From play based sessions, investigative and self discovery sessions you will be sure to leave Bee School with a rich understanding of the important role bees play in our everyday lives.
Knowledge for the Future
Leave Bee School armed with new knowledge and a love and respect for bees as well as a strong passion for nature. Explore skills required to safeguard bees and protect our beautiful planet.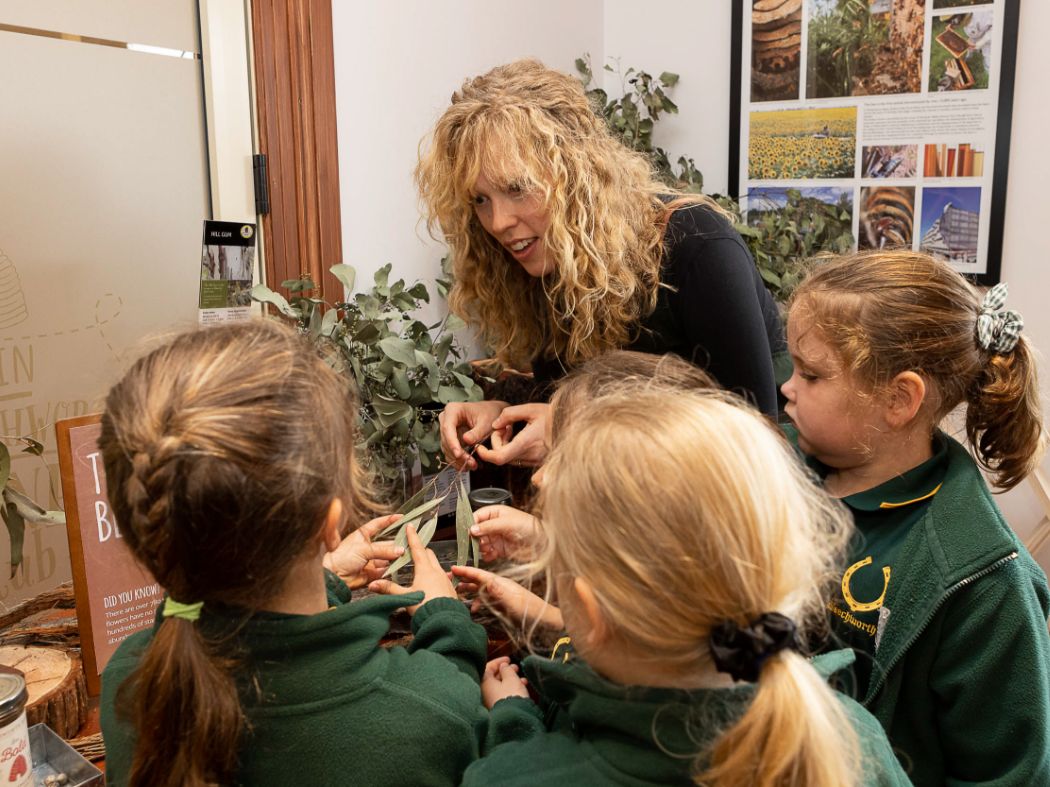 More than Honey!
Of course we taste some honey, but you leave knowing the work of bees is far more important than honey! Understand how bees collect the range of flavours, textures and colours naturally occurring in 100% Australian Honey to sustain their hive. Learn about the trees and plants that bees feed on. Welcome to the amazing work of honeybees!
TEACHERS
Bee Education Resources
Download free student resources and fact sheets about bees and pollination. Learn ways to support bees using informative and engaging fact sheets providing science-based information.
See Resources
Finding Us
Beechworth Honey's Bee School is located in the heart of Beechworth in our dedicated space for learning and educational experiences.
87 Ford Street, Beechworth VIC
Get Directions