The Beechworth Honey Shop
Discover the wonderful world of Australian honey at Beechworth Honey's flagship store located in the heart of Beechworth.
The iconic Beechworth Honey Shop warmly welcomes visitors to discover the wonderful world of Australian honey. With over 40 Australian single varietal honeys to taste, a working bee hive and a self-guided educational tour, your mind and tastebuds will be blown.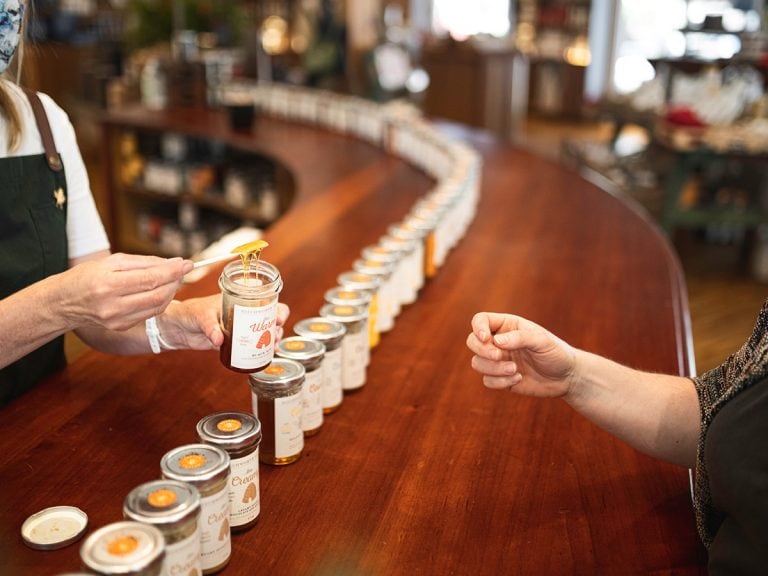 Honey Tasting Counter
Taste the largest collection of single varietal honey in Australia. With over 40 single varietal honeys to taste. From delicate, fruity, warm and bold flavour profiles, you'll be sure to find something to excite you tastebuds. Your day just got a whole lot sweeter!
FREE (No bookings required)
We are unable to accommodate group honey tastings within our store.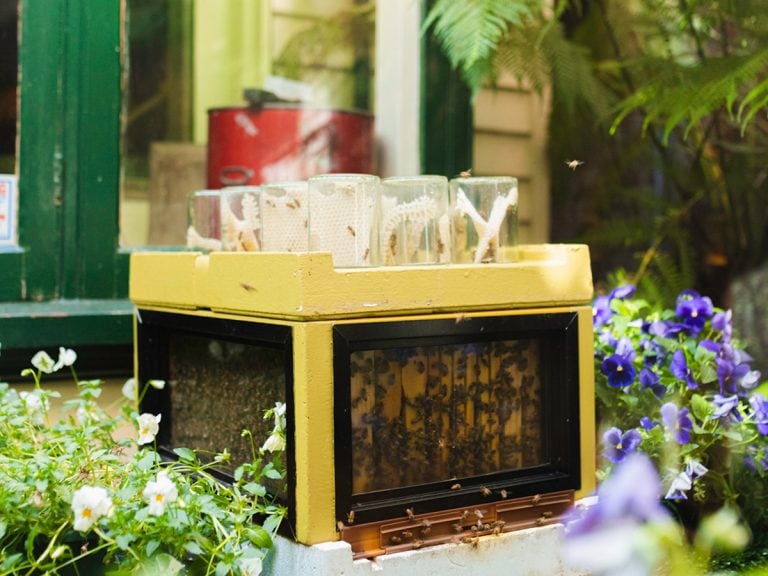 Working Beehive
The Beechworth Honey Shop is home to its very own working bee hive! Discover and learn about one of the world's most fascinating creatures and see honey being made right before your eyes!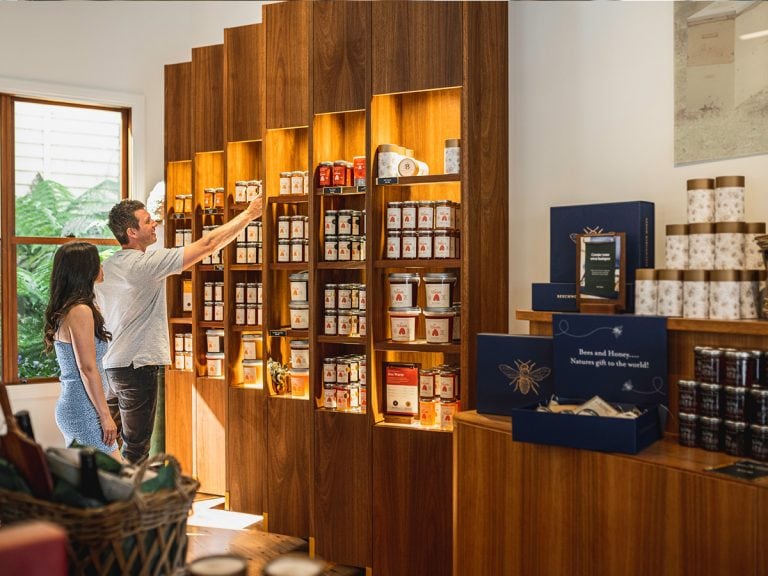 Shop 100% Australian Honey
The Beechworth Honey Shop is more than just honey! Shop from our range of 100% Australian honey, honey gifts, confectionary, drinks and our honey and beeswax skincare products. This is just the beginning of your Beechworth Honey experience!
Finding Us!
Location
Located at the top of the main street The Beechworth Honey Shop offers a fantastic range of honey drinks, candles and natural honey beauty products.
31 Ford Street, Beechworth VIC 3747
Hours
We're open every day, except Christmas Day.
Open 7 Days
9.00am – 5.30pm
Other Beechworth Honey Attractions
Visiting Beechworth
Nestled in Victoria's scenic northeast, Beechworth is renowned for its gourmet food producers, independent wineries and breweries, boutique shopping, historic streetscapes and picturesque countryside. We're an easy three-hour drive from Melbourne, four and a half hours from Canberra and seven hours from Sydney, or just a one-hour drive from Albury Airport. If you're looking for places to eat, drink, sleep and explore while visiting beautiful Beechworth, you can visit the dedicated tourism page – Explore Beechworth.
EXPLORE BEECHWORTH