Add to cart
Honey Infusions
Bee Quirky
Honey & Vanilla Bean
Jar 240g
This honey has a whole vanilla bean that imparts a delicious aroma and flavour of natural vanilla. Try it on ice-cream for a new flavour sensation or give it as an interesting and totally delicious gift.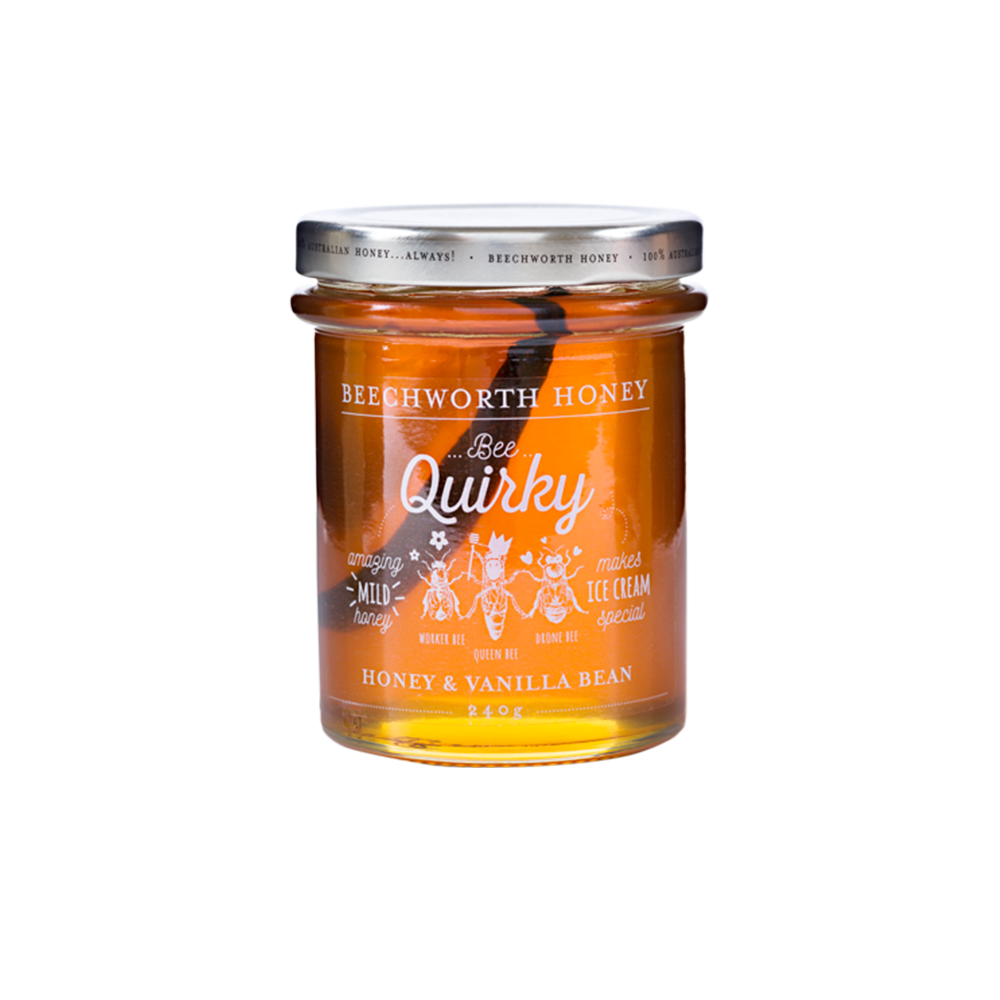 This is the yummiest…
This is the yummiest honey. It is my favourite. I have it on oats and toast and use it to naturally sweeten just about anything...
Ingredients
100% Australian Honey, Vanilla Bean.