Add to cart
Candles
Rolled Beeswax Candle – Mini
Hand-rolled and packaged here at Beechworth Honey, bring the natural beauty and ambience of beeswax candles into your home.
We do not use any paraffin, soy wax, palm wax or other damaging toxic substances. Beechworth Honey Candles are completely unscented, and have a naturally occurring sweet honey aroma when burning.
Beeswax candles can burn up to 30 times slower than paraffin candles. They do not drip and are smokeless.
Dimensions
H 5cm x W 2.5cm
As all of our candles are hand made, sizes may vary slightly.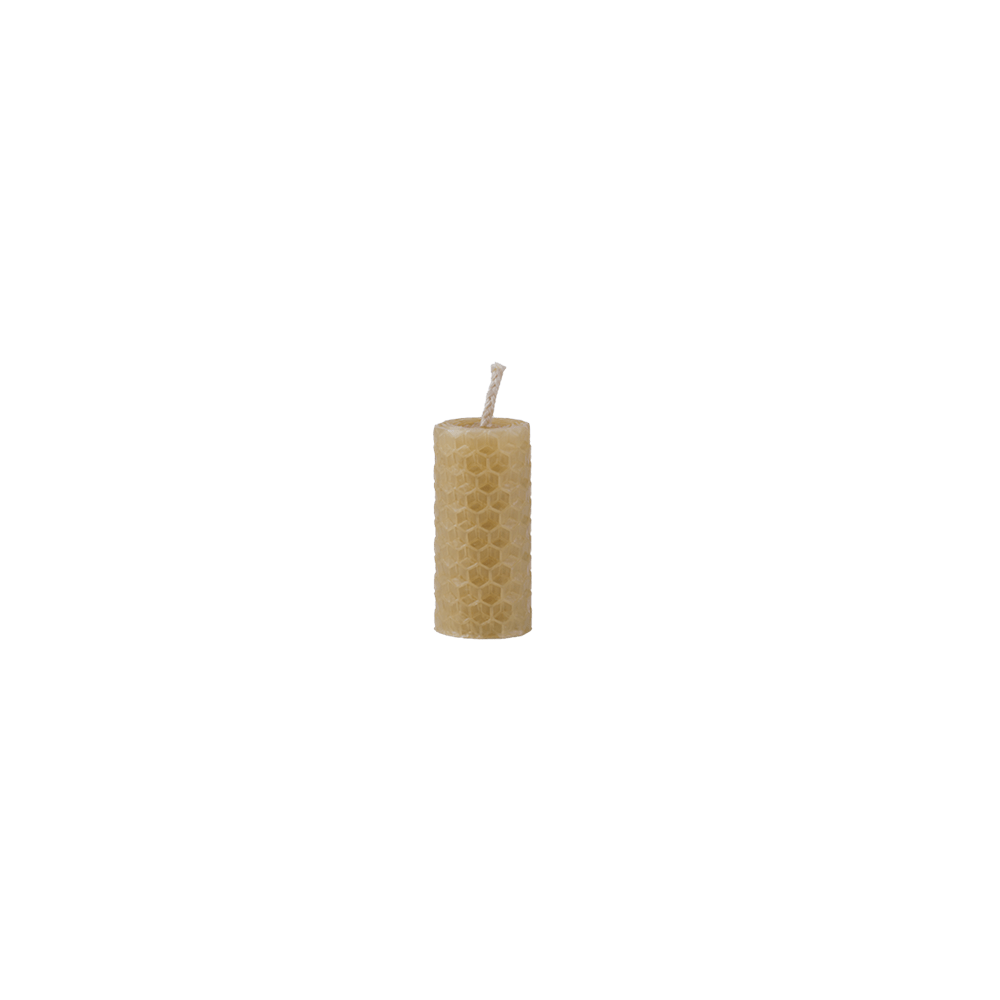 About beeswax candles
Beeswax is the substance secreted by worker honey bees from four pairs of glands on the underside of their abdomens. The bees use this wax for the construction of honeycomb.
Beeswax is a natural product, it may differ in colour and after time may produce a "bloom", a whitish film on the surface of the wax. This natural process can be reversed by applying gentle warmth from your hands or a hairdryer on low heat held 30cm from the candle.
Care and Use
Careful, responsible use of candles can prevent injury or property damage. Please keep in mind the following
handy hints when enjoying your beeswax candles:
Burn only on a heat resistant surface or suitable candle holder.
Keep out of reach from children.
Keep out of drafts and do not move while lit or until wax hardens.
Always remove all packaging completely before burning candle.