A Response To Fake Imported Honey
It takes strength and courage to do what you believe is right.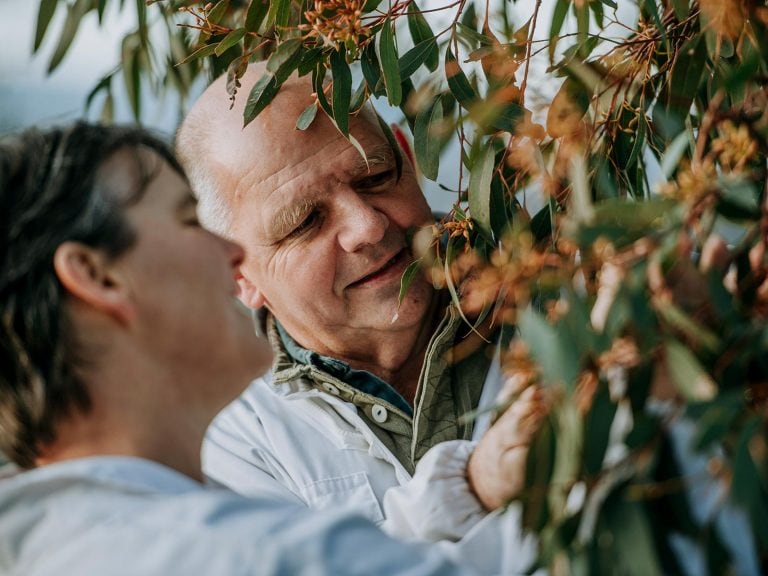 Sept 4, 2018
Listen here as Jodie takes part in the world fight against fake honey. Fairfax have also published this piece.
For years Steven and I have lived with the existence of inferior products, referred to as honey, in the world market that we knew were most likely not. As a fourth generation beekeeper, I have watched the Australian market fill with honey from countries where the fundamentals of "honey" production just did not add up.
The only power and control we had in the whole sorry situation was to act with integrity and do what we knew was right. I can reassure you, our Australian honey is pure, natural and safe. Feel safe and feel confident in buying Australian honey in our supermarkets. For us, the decisions have been simple really – we would not feed imported honey to our family, so there was no way we could be comfortable selling it to Australian families. Our stance has always been clear, strong and unwavering – no imported honey for Beechworth Honey. 100% Australian honey … Always.
We have tried to make a difference for Australian families in our small way. We have adopted strategies to inform and educate decision makers about the risk of some imported honey. We have knuckled down and worked to build relationships with the best and most ethical Australian beekeepers to grow our genuine Australian honey supply. These beekeepers amaze us every day with their dedication to bees and honey production. It is an honour to work with them.
Recently, as reported, new honey testing in the form of NMR technology confirmed honey adulteration in Australia which we have been worried about for the last 10 years.
To each and every customer taking the time to read this note may we say "thank you" from the very bottom of our hearts, for your support in the past and into the future. Take heart, there is plenty of fabulous Australian honey produced by hard working ethical beekeepers in our stunning landscapes that can and should be trusted.
As consumers you have the power to read the label and buy from businesses with a good track record of honesty and integrity. Look out for local producers and family owned companies in Australian supermarkets – please spread the word and help on our quest to protect the good reputation of genuine honey! Check the country of origin label on the back of any honey. It has to be there by law. Only buy ones that say Product of Australia as these are 100% Australian honey or Made in Australia from 100% Australian honey.
Thank you again so much for being a part of our journey and enjoying our products.
Bee strong, bee kind, bee honest, bee smart!
Steven & Jodie Goldsworthy