Honey Tips & Tricks – Measuring Honey
Beechworth Honey founder Jodie Goldsworthy has many honey tips and tricks up her sleeve, but there is one in particular we think will change your baking game forever.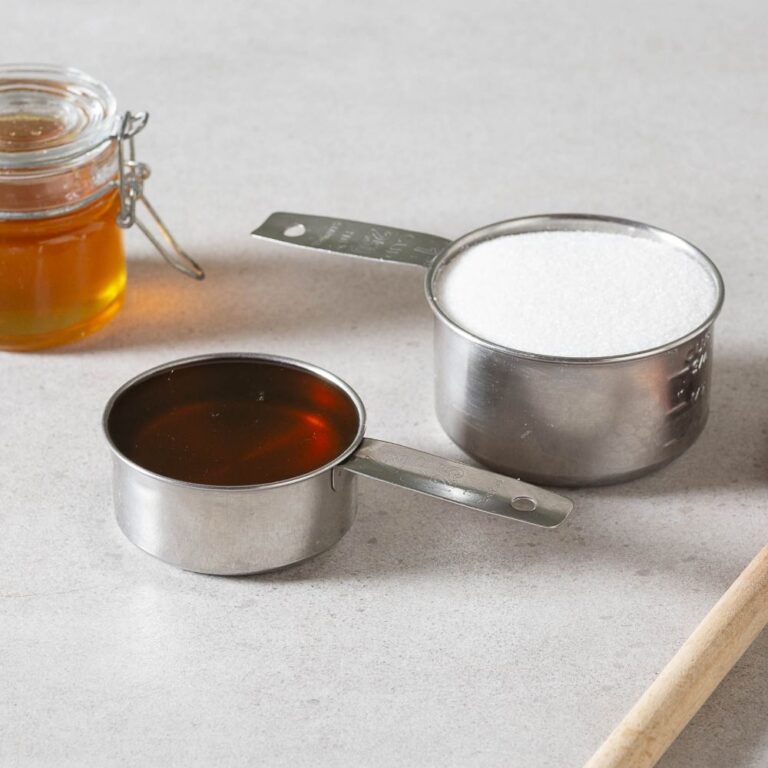 Honey is sticky. That is the truth. But we have a few tricks to help reduce the mess and stress.
 Heat your spoon before dipping into your jar of honey. The heat retained by the spoon should help the honey slide off.
 Similar to the  hot spoon, a little wipe or spray of oil will also help the honey off the spoon.
 But by far our most revolutionary hack for measuring honey, is simply pressing the back of your spoon or measuring cup directly into your dry mixture – this works particularly well in flours. Once you have made a nice neat depression, simply squeeze or pour your honey directly into the void! Et voila, one less utensil to wash up.