Add to cart
Bee Balm
Bee Balm with Manuka & Tea Tree Honey
Tin 100ml
Bee Balm is a thick and luscious beeswax balm fortified with natural essential oils and 100% pure Australian Manuka & Tea Tree Honey, and will quickly become your skincare all-rounder.
This single salve calms minor irritations, soothes cracks, moisturises pesky dry skin, and can fortify your beauty regime as a lip balm and cuticle treatment.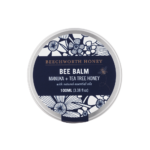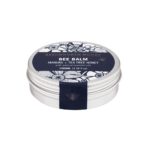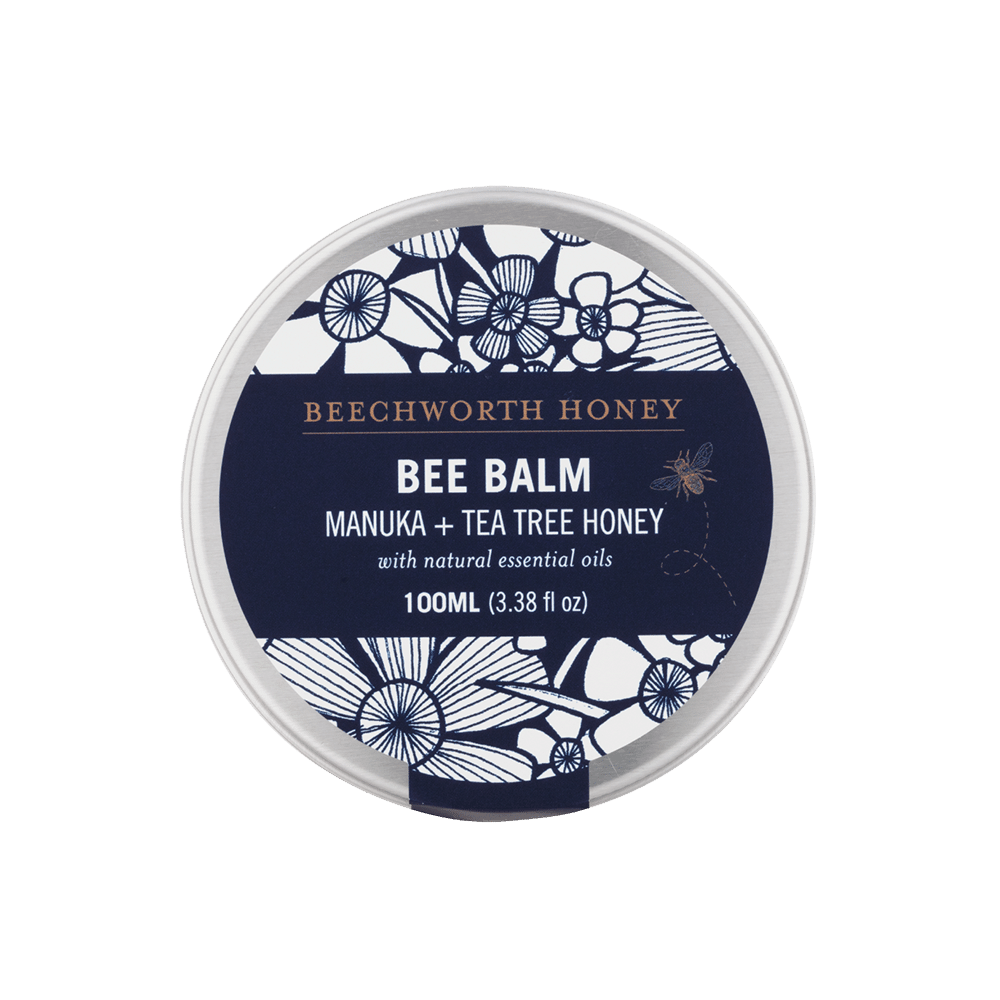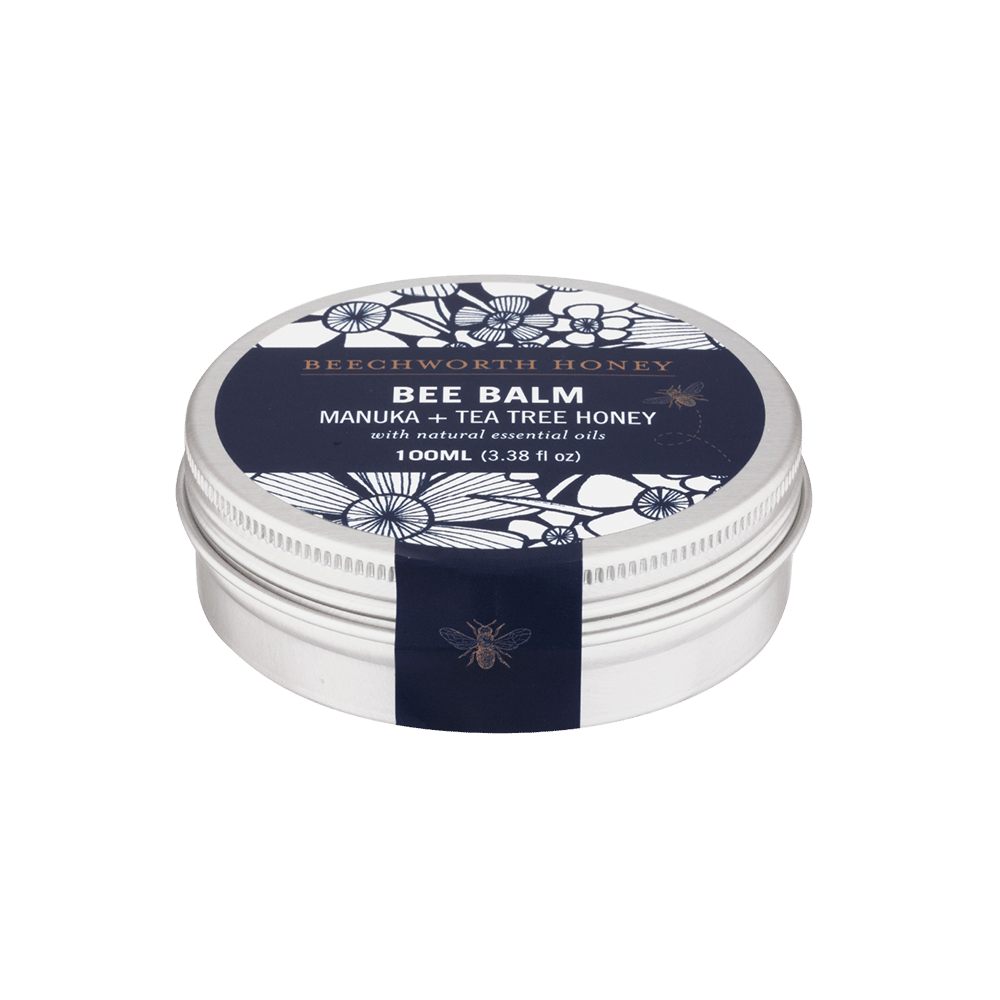 Use
Our Bee Balm is great for any dry spots, lips, cracked heels, dry elbows, cuticles or any spots where your skin is rough and dry.
This thick balm hydrates, moisturises and soothes your skin. A little bit goes a long way.
This product is amazing!…
This product is amazing! It leaves your skin so smooth and hydrated. Great product for my sensitive skin too. It's based on bee's wax and has an all natural formula. It has so many uses & a little goes a long way. I've been using it on my super dry hands at night and it's made such a difference. I highly recommend this product for anyone who has dry skin. You will love it!
I bought this product…
I bought this product last week and loved it immediately. I'm lazy about applying cream to my legs and my skin had become very dry and flaky. After a couple of applications, bee balm has transformed my skin! It feels very smooth and hydrated, no sign of flakes. The balm in the tin is quite hard so find I have to apply it little by little, however this prevents waste as a little goes a long way. The balm feels quite oily although it doesn't leave the skin feeling oily at all, but soaks in immediately. It has a pleasant light scent which reminds me of eucalyptus and honey. Not overpowering at all. With all natural ingredients, this is a beautiful product that's great value. I don't hesitate to recommend it.
I have quite oily…
I have quite oily and acne prone skin, and at first I was using this on my lips and hands (and was loving it btw), but then I tried it on my face. OMG - a game changer. This is the best moisturiser. It doesn't make me break out or make my skin feel oily in the morning. It leaves my skin feeling so smooth and perfectly moisturised. It also clears up any dry/flakey patches of skin from any dry pimples while not making my acne worse like some products. I cannot recommend this highly enough! It's so versatile, smells amazing and a little bit goes a long way. You 100% get your money's worth. It's a lip balm, a face moisturiser, a body moisturiser, a hand cream and a cuticle oil. What more could you ask for? The honey and tree tea oil helps to fight my pimples while rebalancing my skins moisture levels.
Ingredients
100% Natural Ingredients: Coconut Oil, Olive Oil, Beeswax, Natural Vitamin E, Grapefruit Seed Extract, Glycerine, Vitamin C, Eucalyptus Blue Gum Oil, Tea Tree Oil, Manuka & Tea Tree Honey.