Add to cart
Honey
Tastes of Honey
Bee Warm Honey
Squeeze 400g
Bee Warm Honey best represents a 'warm' flavour profile and is rich and luscious with caramel & toffee aromas and flavours.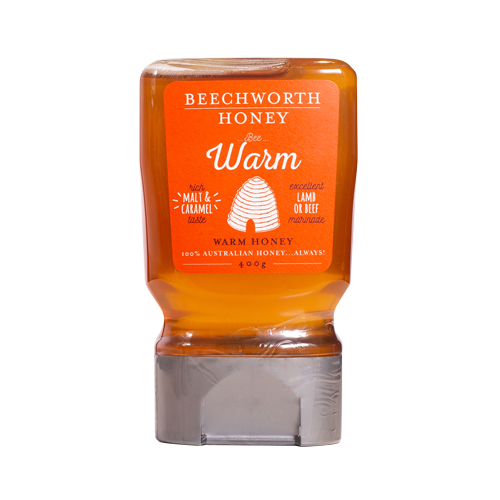 What are 'warm' flavours in honey?
Bee Warm Honey is rich with flavour, is a medium amber colour with flavours and aromas of toffee, caramel, brown sugar and stewed fruits. These are flavours that best represent the 'warm' taste spectrum found in honey.
You may also like
Traditional Honey
Traditional Honey
Twist and Squeeze 375g
Twist and Squeeze 375g
$

6.50
375g twist & squeeze bottle - pure Australian honey
Traditional Honey
Traditional Honey
Tub 3kg
Tub 3kg
$

40.00
3kg tub - pure Australian honey
Traditional Honey
Traditional Honey
Sachet 14g x150
Sachet 14g x150
$

62.00
14g honey sachets - pure Australian honey