Add to cart
Confectionery
Honey & Eucalyptus Sweets
Jar 225g
The flavour of Australia. 100% honey and eucalyptus is a timeless soother for sore, itchy and dry throats. Or a sweet treat to clear the senses. Breathe easy!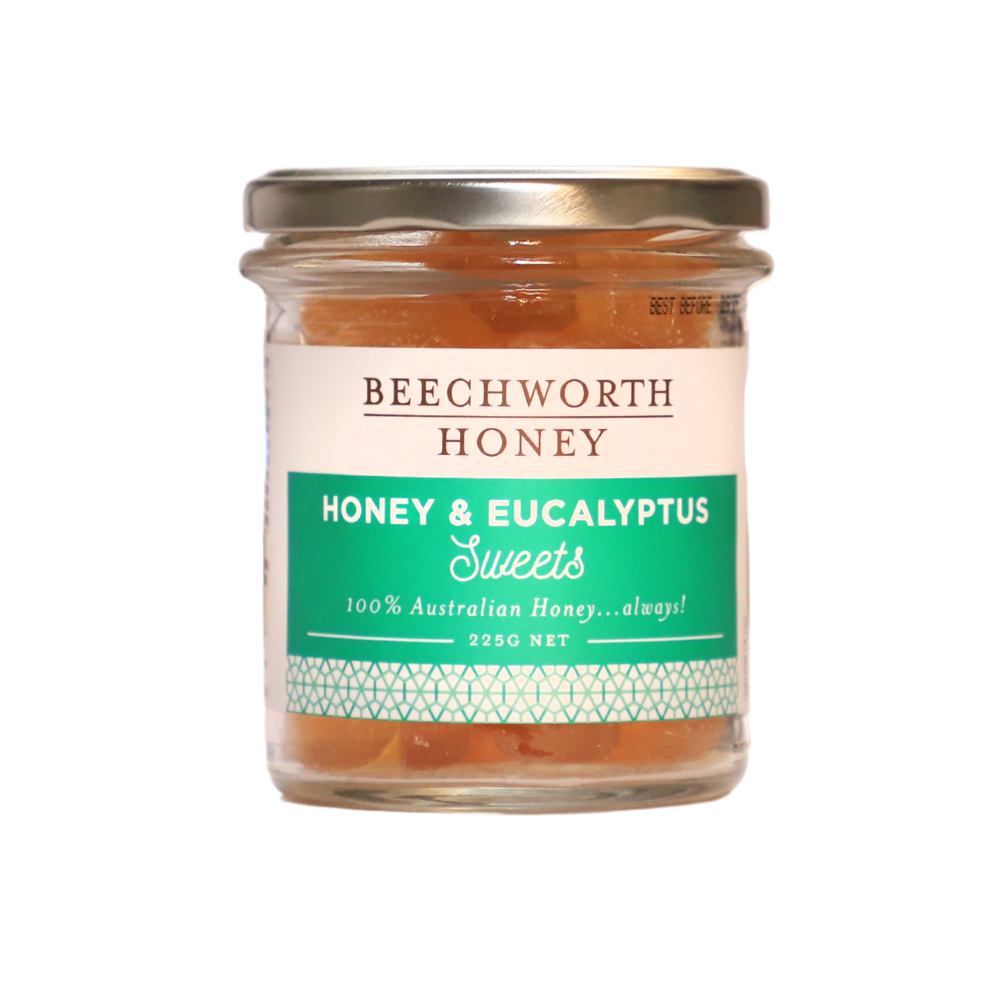 Absolutely fantastic, soothes the…
Absolutely fantastic, soothes the throat and a good mouth freshener also, my husband and I both love these!
These are the very…
These are the very best honey and eucalyptus lollies I've ever had.
Ingredients
Sugar, glucose (maize), Beechworth Honey (3%), flavouring (Eucalyptus oil 0.34%)
Allergen Advice
May contain traces of milk, soy, peanuts, tree nuts, and sulphur dioxide (in glucose).
Gluten Free.
You may also like
Sparkling Honey Drinks
Sparkling Honey & Lemon Drink 250ml x 12
$

45.00
A little twist of citrus is perfect with 100% Australian honey, all rolled up into a deliciously refreshing, sparking honey drink.
Confectionery
Chocolate Coated Honeycomb
200g
200g
$

14.95
Crunchy honeycomb covered in luscious milk chocolate. Enough said. You'll love it!