Add to cart
Confectionery
Honey & Lemon Sweets
Jar 225g
A jar of these in the top draw at home or work will add a burst of flavour to brighten your day. Traditional sweets made with 100% Australian honey and lemon. Yum!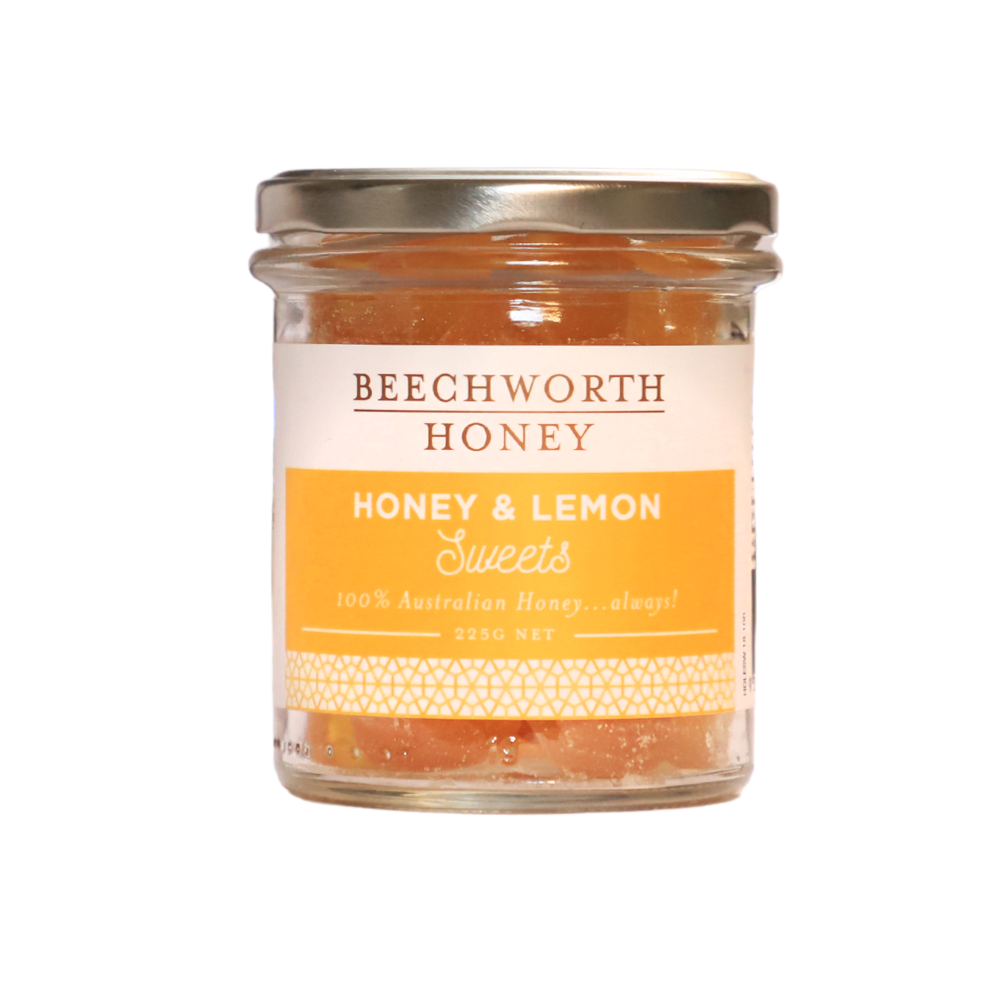 Ingredients
Sugar, glucose (maize), Beechworth Honey (3%), flavouring (lemon 0.34%).
Allergen Advice
May contain traces of milk, soy, peanuts, tree nuts, and sulphur dioxide (in glucose).
Gluten Free.
You may also like
Sparkling Honey Drinks
Sparkling Honey Nectar Drink 750ml x 6
$

51.00
Icy cold Sparkling Honey Nectar Drink is lip-smacking and luscious! Refreshing and fizzy, all natural and totally delicious.
Confectionery
Honey & Eucalyptus Sweets
Jar 225g
Jar 225g
$

9.50
100% honey and eucalyptus is a timeless soother for sore, itchy and dry throats. Or a sweet treat to clear the senses.