Add to cart
Gifts & Packs
Mini Trio
Gift Pack 45g x3
Our Mini Trio honey gift pack is the perfect introduction to the wonderfully colourful, flavour packed and unique world of single varietal honeys.
Changing seasonally, the Mini Trio includes 3x 45g jars of honey, each selected to showcase the incredible spectrum of delicate, fruity, warm and bold single varietal honeys. Total weight 135g.
**Packaging colour indicative only. Packaging colour may be dark green rather than dark blue.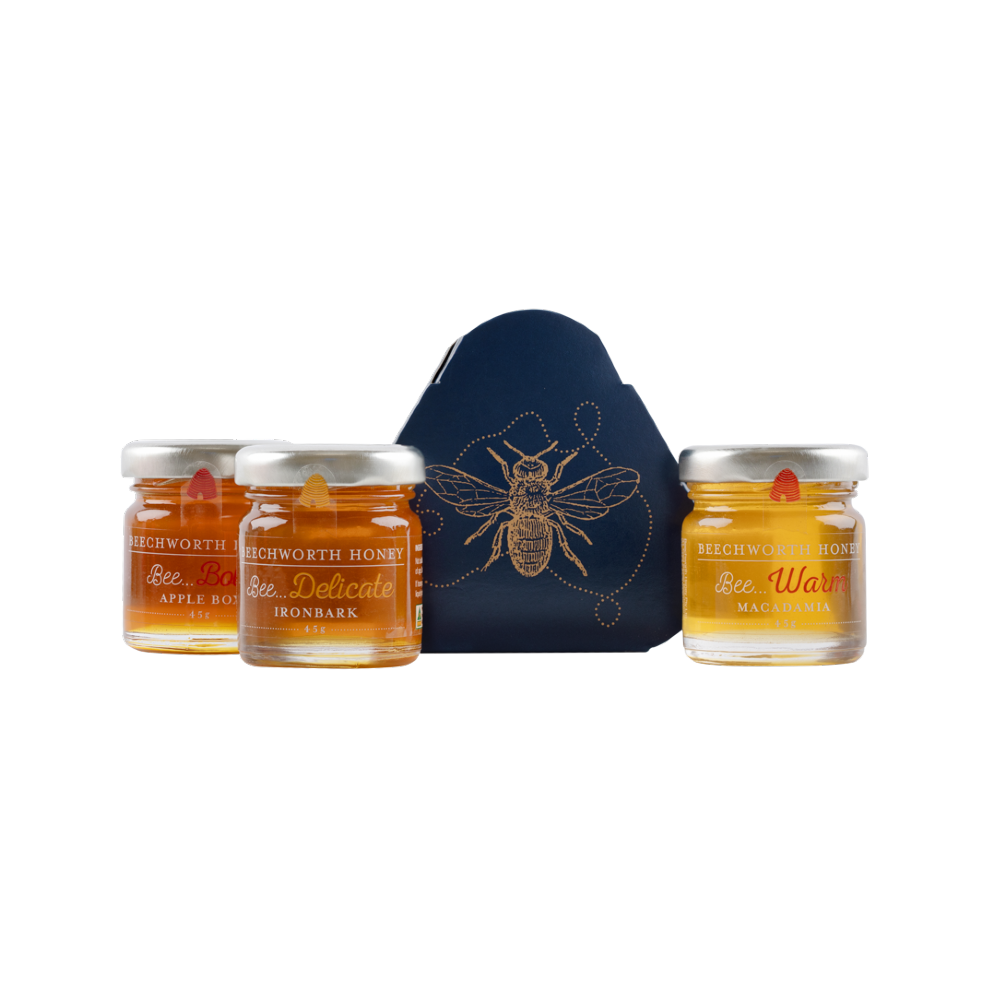 Mini Trio