Add to cart
Paula Zetlein Collection
Notebook – Spotted Gum Botanical
Original drawing by Victorian botanical artist Paula Zetlein, commissioned by Beechworth Honey as a tribute to the magnificent Australian Eucalypts that provide pollen and nectar for bees.
Earth friendly A5 notebook, 96 pages printed on 100% recycled paper.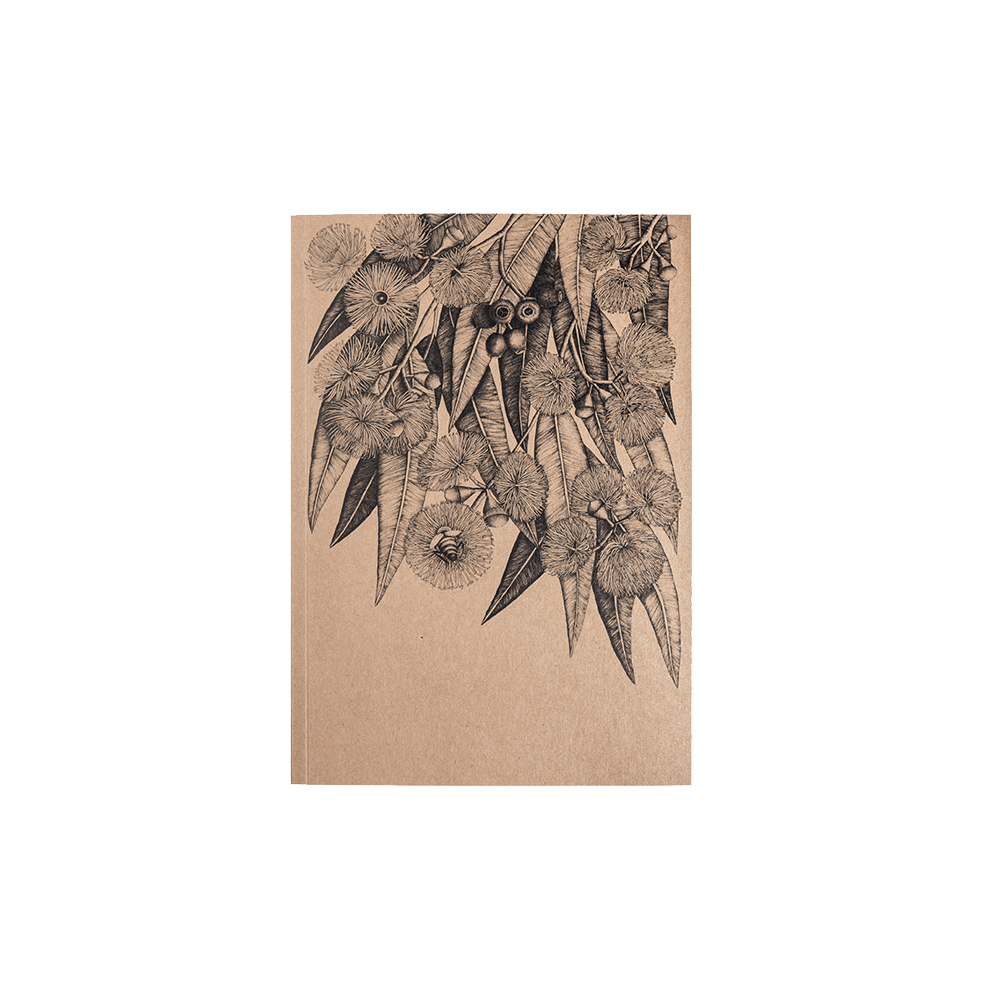 You may also like
Merchandise
Bee Cause 'Bees Are Amazing!' Ceramic Mug
$

12.95
Start your daily routine with the 'Bees Are Amazing!' Mug and be inspired by the incredible work of the honeybee and a daily reminder of the miracles that happen in nature.
Paula Zetlein Collection
Greeting Card – Spotted Gum Botanical
$

4.50
100% recycled paper, blank and ready for your personalised message.
Doug McGregor Collection
Handcrafted Wooden Sharing Board
$

32.00
A small sharing board, carefully handcrafted from reclaimed native eucalyptus timbers.