Add to cart
Traditional Honey
Traditional Honey
Twist and Squeeze 375g
Our 375g twist & squeeze bottle is a perfect size for camping, travelling and people on the move. Keep it in the caravan, glove box or picnic basket and never be without your favourite 100% Australian honey.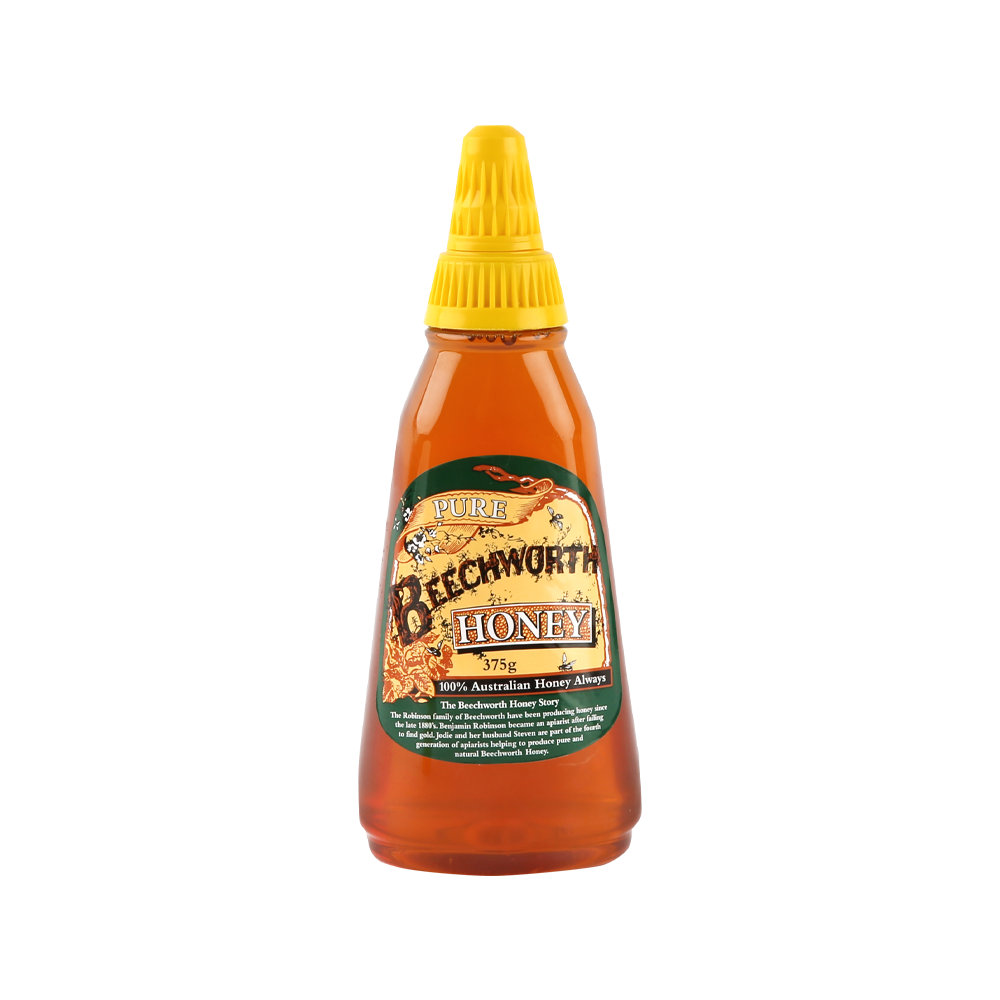 History
Steven and Jodie Goldsworthy purchased their bees in 1992 and developed the Beechworth Honey brand soon after. Jodie is the fourth generation of a family of beekeepers hailing from Beechworth, a former gold rush town steeped in the traditions and gentle rhythms of country life. Jodie's great grandfather, Benjamin Robinson, was a beekeeper and so was her grandfather and her parents.
The flavour, texture and consistency of our Traditional Honey is a tribute to our heritage and the style of honey loved by the family over many generations.
You may also like
Single Varietal Honey
Bee Bold
Bloodwood Honey
Jar 350g
Jar 350g
$

9.00
Bloodwood Honey has flavours similar to golden syrup and caramel. Bold and delicious.
Traditional Honey
Traditional Honey
Tub 1kg
Tub 1kg
$

16.50
1kg tub - pure Australian honey
Single Varietal Honey
Bee Bold
Apple Box Honey
$

9.00 –

$

25.00
Apple Box is a rich amber honey, with bold caramel and molasses flavours.