Beechworth Locals' Lens – Jake Lancaster
Welcome to The Locals' Lens. Over the coming months, we'll be bringing you Beechworth from a different perspective, through the lens of talented local photographers. For our first installment of the series, we discover the work of local cafe owner, vintage motorbike enthusiast and passionate photographer - Jake Lancaster.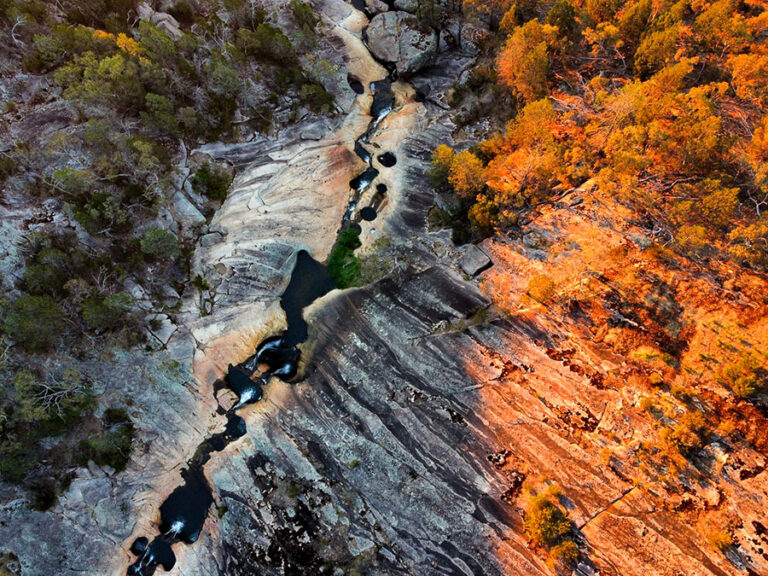 If you're lucky enough to visit our wonderful home town of Beechworth, you're more than likely to spot local multitasker Jake Lancaster slinging a coffee, tinkering on a project or snapping a photo.
Jake, and his equally busy/talented partner Liv are the owners of local fav, TINY. As the name suggests it may be small, but this cafe & bar definitely punches above its weight.
Jake was lucky enough to grow up in the storybook-pretty village of Wandiligong, just a hop and skip and a jump from Beechworth. Like many country kids, Jake headed to the big smoke for the customary stint in Melbourne. But in the back of Jake's head (and in the bottom of his heart) he always knew the High Country would be home. This part of the world has a magnetic pull that's hard to fight.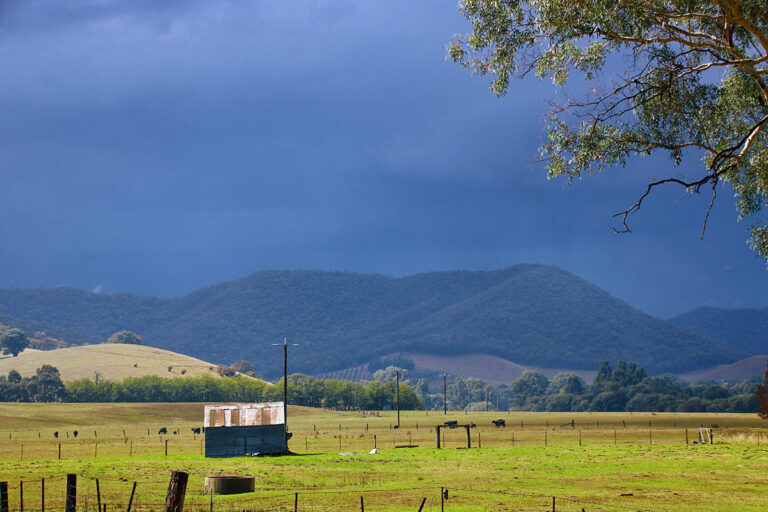 Favourite Places to Photograph in Beechworth
As a young lad, Jake recalls following his grandfather around his shed, looking on in wonder, as he would proudly show Jake his precious collection of cameras. You could say this is where the passion originated, but it wasn't until Liv was about to launch her first album (another multi talented creative soul & singer songwriter) and quickly needed some promotional shots, Jake picked up the camera. He hasn't put it down since, and his skill and passion hasn't stopped evolving. Jake's work can range from intimate portraits to dramatic landscapes, and Beechworth & surrounds provide the perfect backdrop.
You're hard pressed to take a bad photo in Beechworth – tree lined streets, historic facades, waterfalls, surround by the iconic Aussie bush. "We basically live in a permanent film set", remarks Jake.
One of Jake's favourite locations to shoot is at the top of Albert Rd at the sprawling estate of Mayday Hills, a decommissioned psychiatric hospital that at its peak consisted of 67 buildings and was home to over 1200 patients and 500 staff. The hospital closed in 1998 after 128 years of operation. Its legacy is historically significant Italianate-style asylum buildings dating from the 1860s and gardens which boast a collection of magnificent trees listed by the National Trust.
The different textures and scenes provide many different angles and opportunities for a great photo. The afternoon is a particularly photogenic time, the whitewashed buildings bask in the golden glow of the setting sun.
"We basically live in a permanent film set"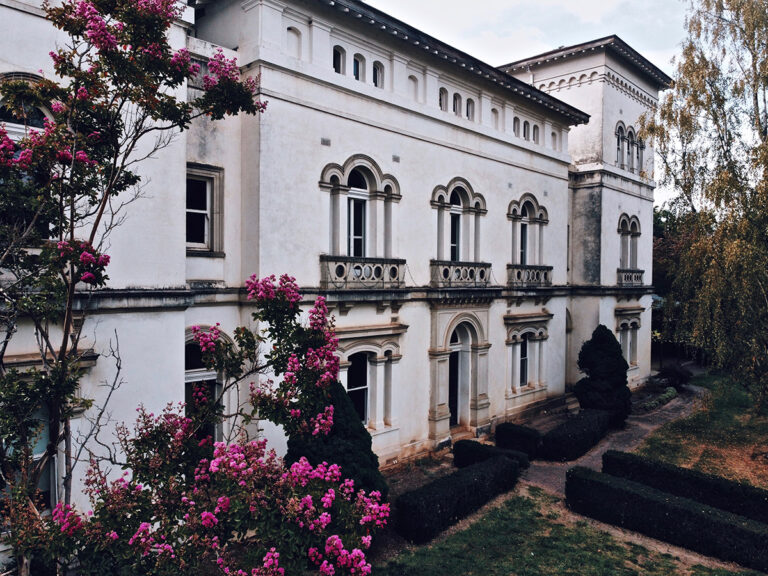 Things To Do in Beechworth
When not running about town, you'll find Jake by the fire, enjoying a local red, and probably dreaming up his next big project with Liv.
Jake's top way to enjoy Beechworth & surrounds:
A picturesque and windy 9km drive out to the village of Stanley. Pine forests and sweeping mountain views.
A tour of the Old Beechworth Gaol. A truly one-of-a-kind experience.
The historic pubs of Beechworth. Amazing buildings with incredible histories, and now with delicious and eclectic menus.
The Fish Sandwich from the Ageing Frog take-away, enjoyed at the Murmungee Lookout or Ingrams Rock. (don't tell the locals we told you!)
"HONEY, I DRANK THE GIN" Cocktail at TINY – made with our delightfully fizzy Beechworth Honey Nectar Drink & a surprise piece of raw honeycomb.
You can follow more of Jake's work on instagram