Beechworth Locals' Lens – James Davidson
We are back with our next instalment of The Locals' Lens, where we showcase our photogenic hometown of Beechworth & surrounds through the lens of talented local photographers. Beechworth is well known for its gold rush history, but it's the golden hues of autumn that keep bringing back visitors year after year. Let's take a look at this vibrant and colourful season through the lens of local photographer, James Davidson.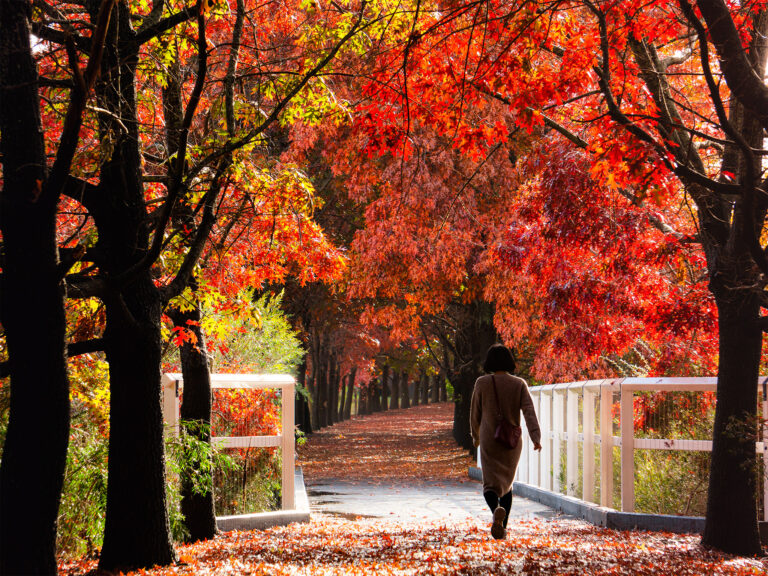 Victoria's High Country has lured many a tree changer over the years – what can we say, we know how to weave quite the magical spell. Born and bred Melburnite James Davidson moved to the region to take on the role of Marketing Manager at Bright Brewery, not expecting to find the abundance of incredible cafes, restaurants, breweries, wineries, distilleries… and most importantly, seriously good coffee. Traffic jams, pollution and crowds were happily replaced with the breathtaking beauty of the mountains and valleys.
Victoria's High Country is known for its four distinct and beautiful seasons, however autumn is by far James' favourite to photograph. "The diversity of colour makes it easy to frame so many different parts of the region in a way that makes every shot unique," remarks James.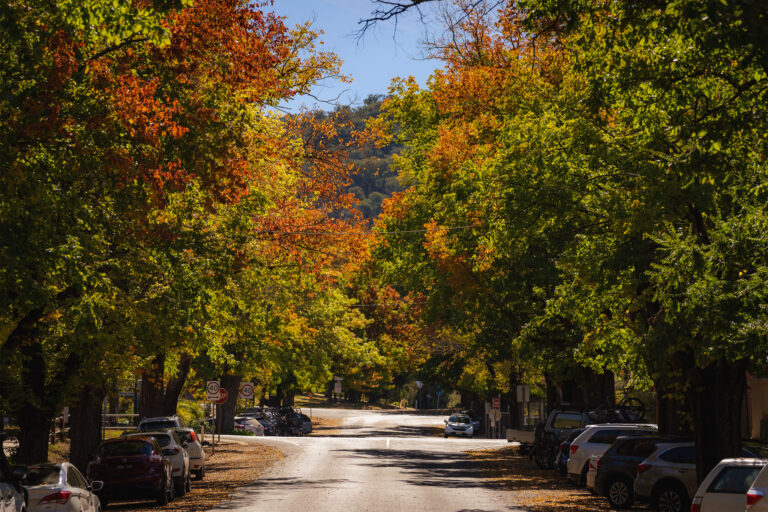 Autumn light is often favoured by photographers, and provides endless opportunities throughout the entire day. Starting with moody and misty early mornings, following the morning sun as it lights up the palettes of red, gold and oranges – it's like mother nature's own stained glass windows. Blue sky days are perfect for capturing wide and sweeping landscapes, but one of the most virtuous aspects of autumn are the golden, glowing sunsets. The soft and low light of the afternoon, bounces around and refracts in the most sensational and special way.
James has been around cameras since his childhood and found a love for capturing images in his late teens, often documenting family holidays and life around him. He started to take a more serious interest in photography when he was given his first 35mm SLR camera for his 21st birthday. Photography has become an essential tool for his marketing career, learning how to tell stories and convey messages through images, which he does on a daily basis at his current role at Tourism North East.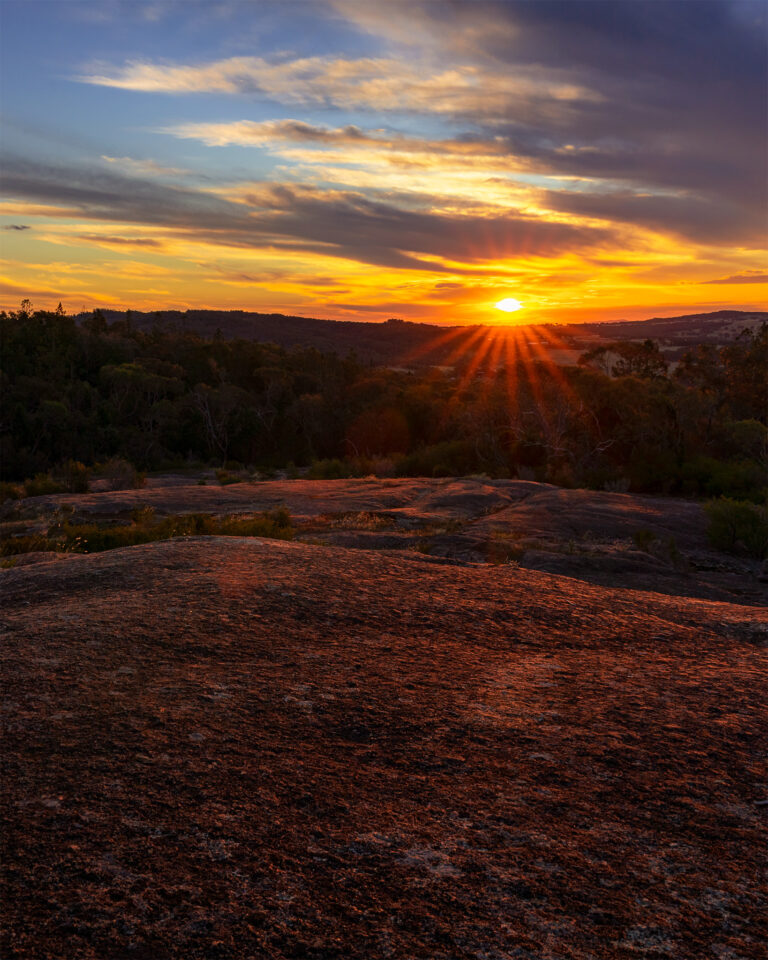 Favourite Place to Photograph in Beechworth
The Beechworth Gorge is a treasure trove of photo opportunities, and the Gorge Cascades being James' favourite natural feature to capture in all of Beechworth.
Mount Buffalo is the perfect place to explore and escape to. After living in the region for 8 years and visiting Mount Buffalo countless times, James still feels like he's only scratched the surface of the places to explore. Once you explore beyond the popular visitor spots of The Mt Buffalo Chalet and Ladies Bath Falls, there are many walks and scenes to discover across this granite goliath.
Things To Do in Beechworth
When he's not snapping up a storm, you'll find James hitting the tracks and trails on his bike, followed by a cheeky local whisky or craft beer.
James' top way to enjoy Beechworth & surrounds:
Ride the Murray to Mountains Rail Trail – There are many shorter rides you can take in around Beechworth, but if you're up for a bigger day out on your bike, head down from

Beechworth to Bright

, the 70km ride may take you a little longer than expected as you stop to take in local wine, produce and of course spectacular photographs!
Enjoy beers at Bridge Road Brewers – Settle into the cosy setting of this old coach house, that is now one of Australia's most recognised craft breweries. There's always something new and delicious on tap to explore and the pizzas are excellent.
Sunset picnic at

Ingrams Rock

– Pack a picnic chair and blanket, a bottle of local

Beechworth wine

, and watch the sun slowly sink below the horizon from this amazing natural feature.
Experience a night

Ghost Tour

at the Aslyum – Not for the faint hearted, the true history of the asylum is much scarier than any ghost story.
Head down the road to the quiet & leafy village of Yackandandah. Meander along the riverside walk, finishing at the home of James' favourite local whisky, at Backwoods Distilling.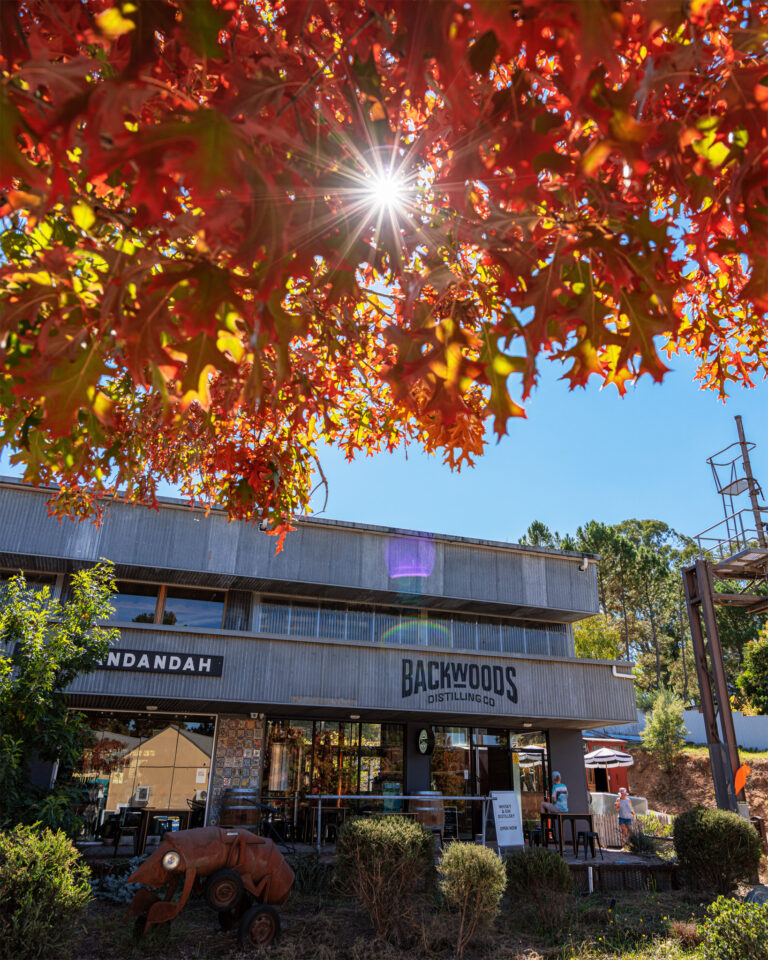 You can follow more of James' work on instagram