Honey Tips & Tricks – Ratios to Substitute Sugar
It's no secret that we will always reach for honey when cooking and baking. We think that the diversity of colours and flavours of 100% pure Australian honey adds much more dimension and nutritional value over highly processed conventional sugars. It's not a simple 1:1 swap.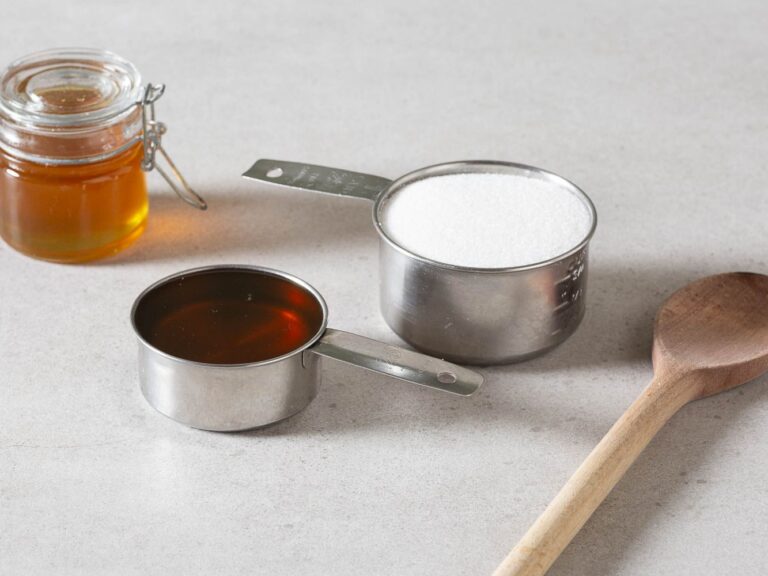 Some simple ratios for you to follow at home.
Sugar
Honey
1 cup
2/3 cup (158ml)
1/2 cup
1/3 cup (79ml)
1/3 cup
2 1/2 tablespoons (50ml)
1/4 cup
2 tablespoons (40ml)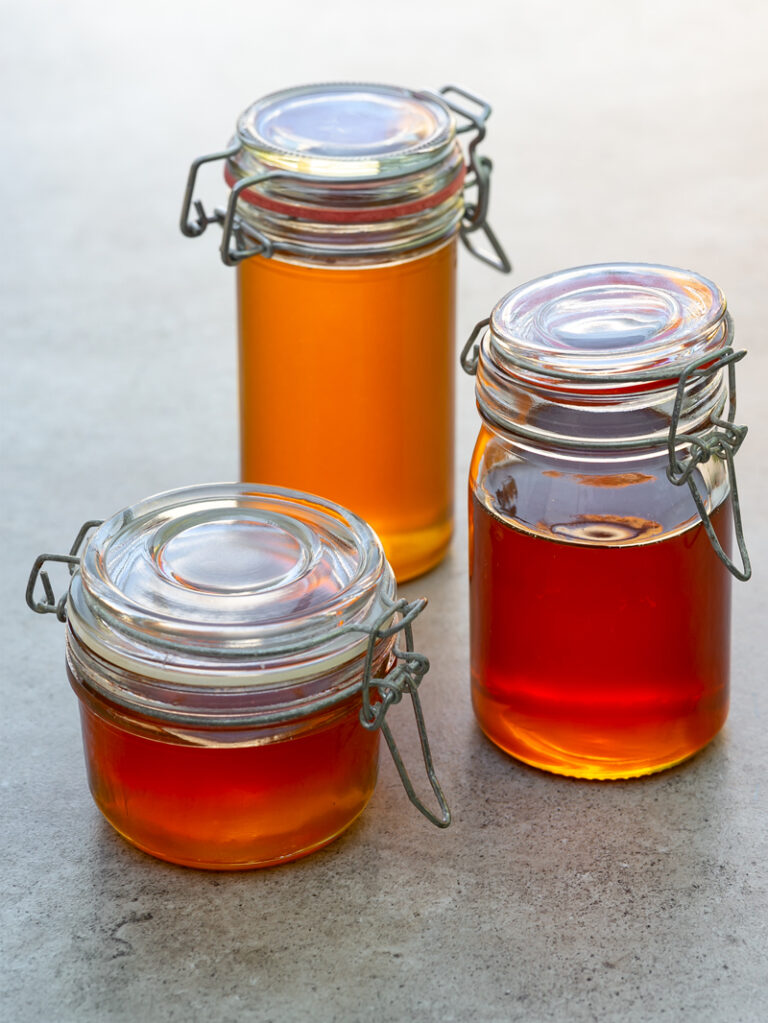 Some extra tips when baking with honey
For lighter cakes, biscuits and sweets opt for a lighter coloured honey – like from our Bee Delicate and

Bee Fruity

range of single varietal honeys.
Darker honey will enhance the flavour and colour of more rich desserts made with dark chocolate or spices, look to our Bee Warm and Bee Bold ranges.
When substituting in honey over sugar, we recommend reducing other liquid (ie milk) by 1/4.
 When swapping out maple or golden syrup, it's a simple 1:1.