Our Reimagined Bee School Experience
Beechworth Honey founder Jodie Goldsworthy shares where her passion for education began and how, over 20 years, this has turned into a unique learning experience for schools and groups. Located in a dedicated learning space in Beechworth Victoria, qualified educators are now helping to spread the message about the importance of bees and their impact on Australia's food supply.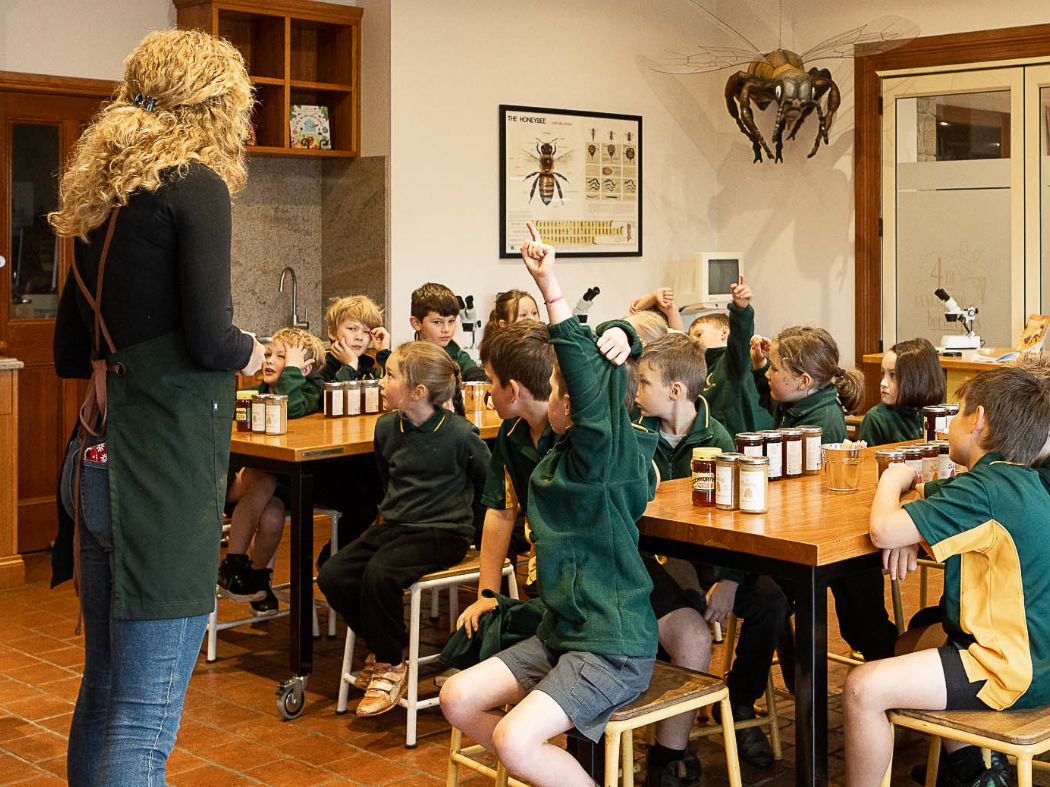 A bee school… really? If you had told my younger self that I'd developed a 'bee school' I would have laughed! You never really know where life will take you. In 1991, I was a fresh faced maths and physical education teacher, graduating the year that the then Victorian Premier stopped employing teachers. My job for life didn't exactly start out the way I'd planned! In some ways this is how Beechworth Honey was built in the early days; amidst casual teaching stints. I had time on my hands having no 'real' job and we'd bought bees of our own to continue my family's beekeeping tradition.
So fast forward to now, and I always say "what do you get when you combine a 4th generation beekeeper who started life as a teacher?" A bee school of course! You could say, once a teacher, always a teacher. My formal teaching qualifications ignited the passion for sharing knowledge, lifelong learning, and fostering inquisitive and open minds.
"To us, teaching kids to love bees and understand how important they are is essential to the future of biodiversity and food security."
Bee School is an absolute passion project for us, amongst the busy world of the realities of running Beechworth Honey. Having spent a lifetime surrounded by bees, it's within our DNA to know just how vital bees are as a keystone species, underpinning food security and biodiversity.
We feel incredibly lucky to have arrived at the point in life where you look around and realise your insights and knowledge are unique and that nature needs you to share it.
Being smack bang in the middle of a climate emergency we know too well that our ecosystems and pollinators are under threat. In a few short years our kids' decisions and actions determine where we head next. To us, teaching kids to love bees and understand how important they are is essential to the future of biodiversity and food security.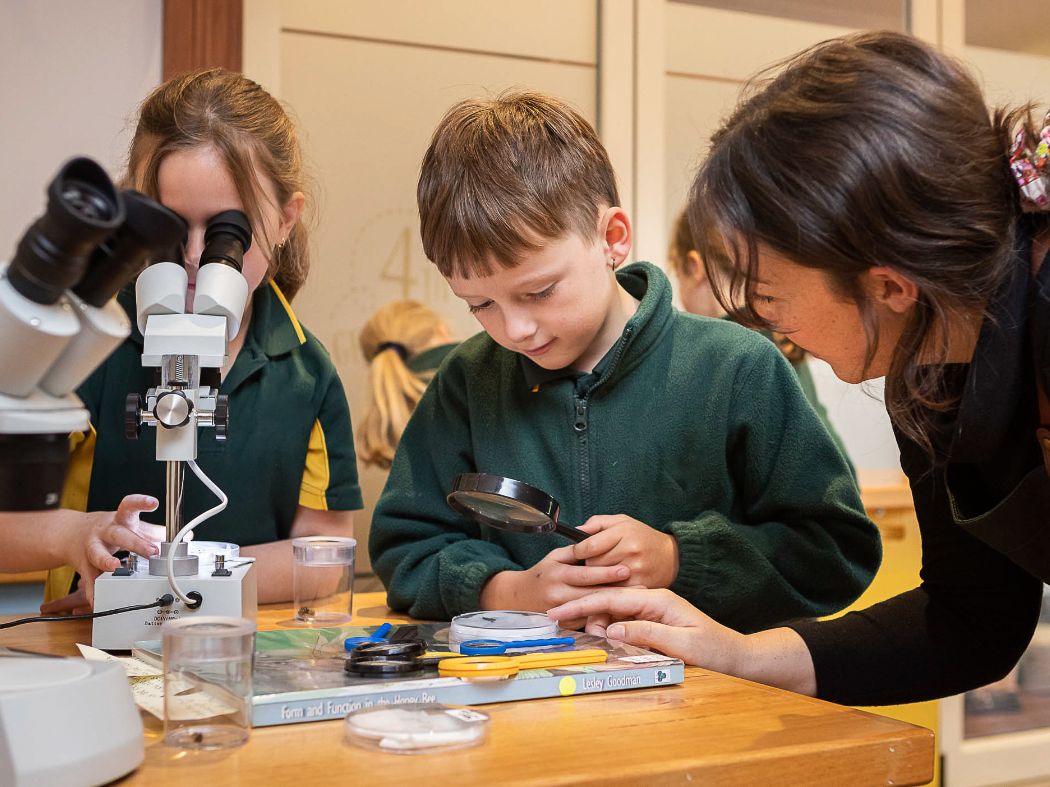 One of the ways we can enable them to help themselves in the future is through Bee School.
It's a joy to see kids (and many adults) arrive pretty indifferent to bees but leave with a newfound appreciation of the intricate symbiotic relationship between bees, the environment, and our lives.
Since 2008 we have hosted thousands of school groups, but have spent the last 12 months really focused on building and developing the formal Bee School program and enlisting more qualified educators to help us do this.
I am absolutely delighted that there are now 5 qualified teachers working in the program. They all love being part of igniting the bee spark amongst young learners. You only need to look at the kids' faces to see what a visit to Bee School does to introduce them to the world of bees.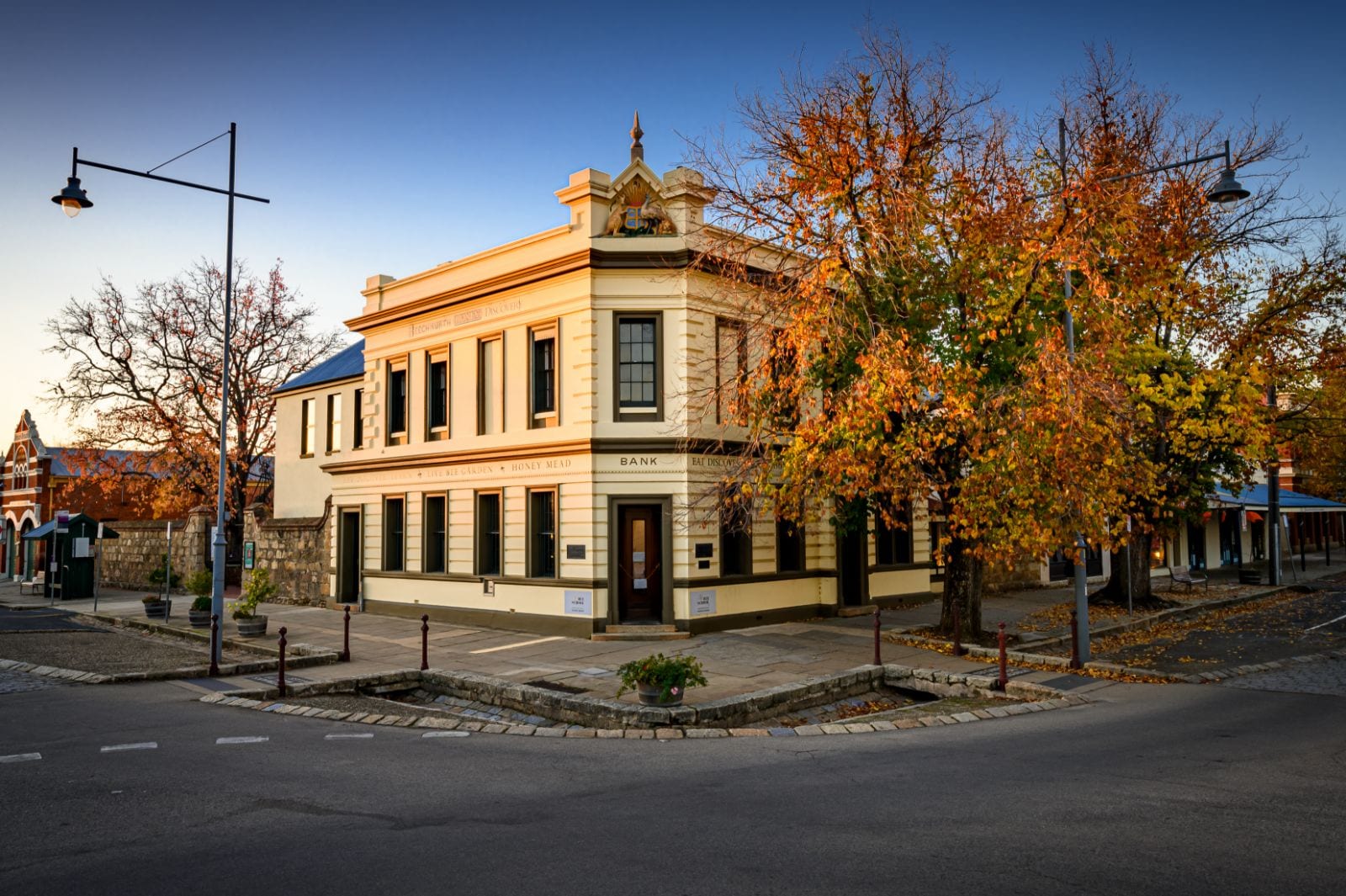 All Bee School sessions are interactive learning experiences designed to highlight the plight of bees. Our qualified educators have aligned the learning activities with the Australian and Victorian school curriculum. We explore the workings of the hive, how bees pollinate our food, and what food sources and environments they need to thrive.
It's been fun converting the former Bank of New South Wales in the very centre of Beechworth into an engaging learning space complete with a live working beehive, bee biology and botany stations, a bee garden and Australian Beekeeping Archive & Museum.
Seeing so many groups come through really is a delight. It just goes to show that things happen for a reason and that even dead ends, like graduating as a teacher with no job to go to can prepare you for what lies ahead.
– Jodie
Bee School by Beechworth Honey
An interactive learning experience where you will discover the importance of bees and biodiversity.