Top 5 things to do in Beechworth in Autumn
We blinked and here we are - hello Autumn! Warm days, cool evenings - Autumn is one our favourite times of year here in Beechworth, and would be one of the best times to visit our beautiful home town. With Easter holidays just around the corner, we've compiled our favourite things to see and do.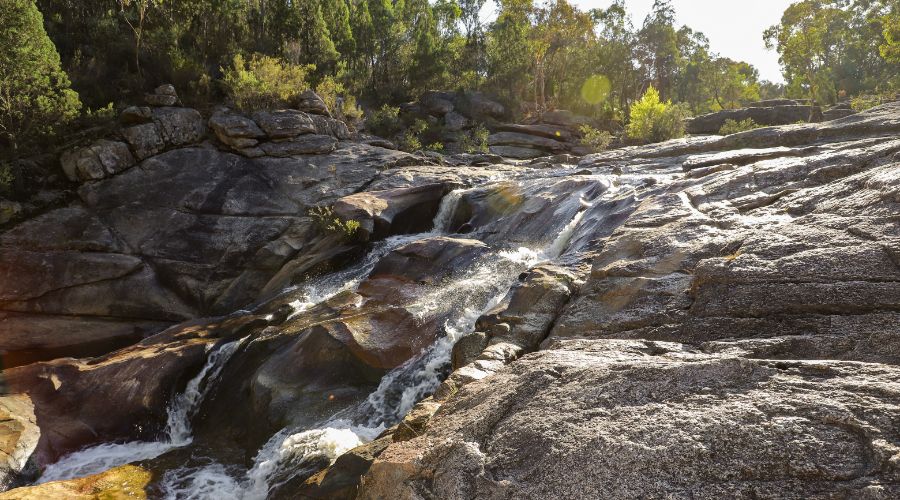 Woolshed Falls
Just a short 9km drive from Beechworth, the Woolshed Falls are a must do on your next trip to Beechworth. Thanks to the very persistent rain over summer, the falls are particularly full and spectacular. If you're up for a bit more of an action packed adventure, we recommend the walk down from Beechworth via the Gorge. Scrambling down granite descents, wandering by old gold mining camps, along side farming land, the Woolshed Valley holds a very important part in Beechworth Honey's history. Organise a car for your return, or be warned the climb back up can get a little tough.
LEARN MORE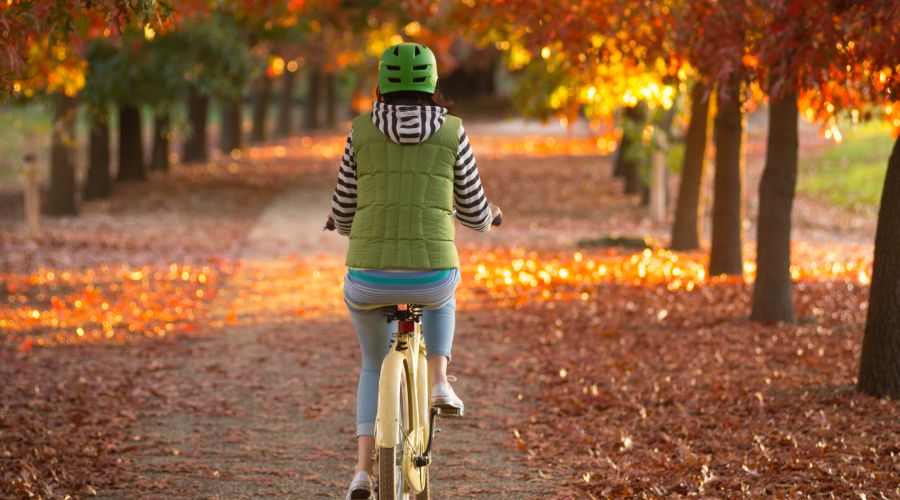 Murray to Mountains Rail Trail
Ding ding! The Murray to Mountains Rail Trail is a network of sealed cycling trails, that weave through some of the most stunning and iconic Aussie scenery in and around Beechworth. The decommissioned rail lines were once used to transport the bounty from the gold rush days to the big smoke. Take a short spin through town, or buckle up for a longer ride to neighbouring Yackandandah or Everton. Just remember, what goes down, must come back up!
LEARN MORE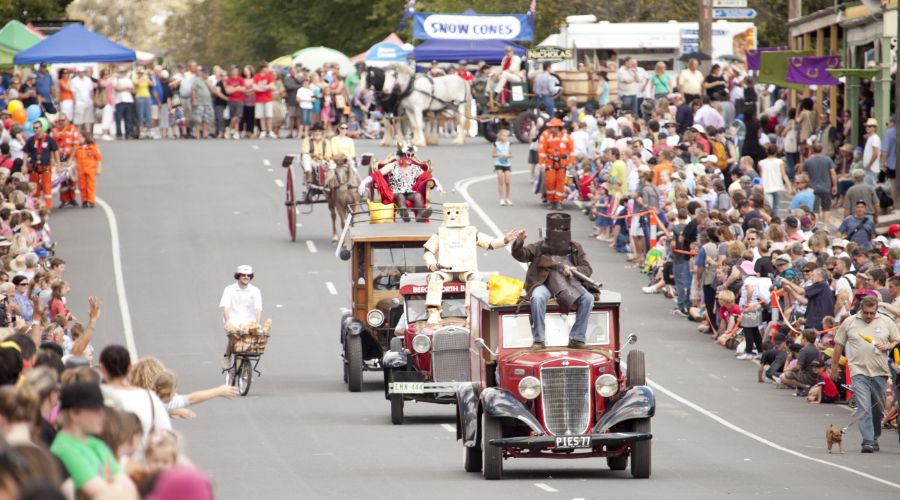 Beechworth Golden Horseshoes Festival
Packed full of family friendly Easter activities, the Beechworth Golden Horseshoe Festival is a major drawcard for visitors far and wide. Farmers' Markets, Fun Park (hello dogem cars), live music, food stalls, an Easter Egg, topped off with the time honoured tradition of the Golden Horse shoes parade –  Beechworth has a reputation for being an Easter tradition of fond memories and traditions.
LEARN MORE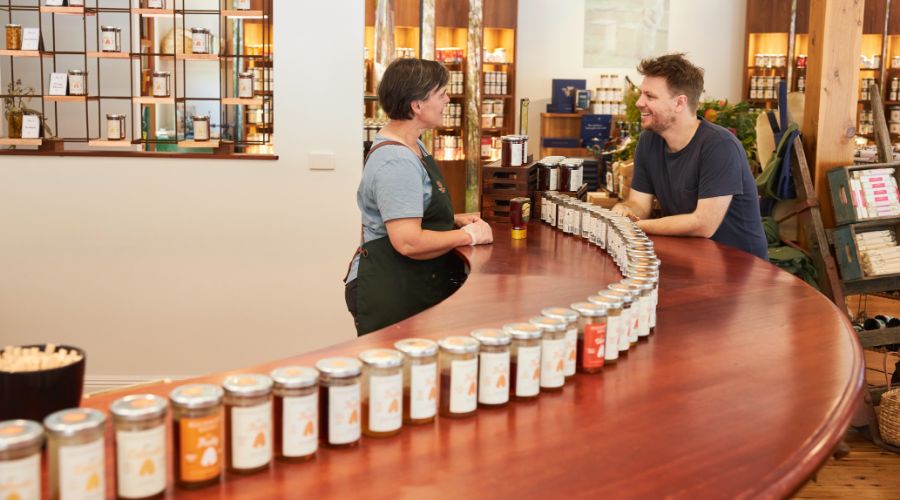 The Beechworth Honey Shop
We couldn't say a visit to Beechworth was complete without a visit to our flagship Beechworth Honey Shop! Our friendly staff will introduce you to the wonderful world of Australian honey. With over 40 varieties to taste, it's best not to rush.
We recommend heading straight to the Creamed Honey, which is our firm favourite at Easter. Spread some on spicy hot crossed buns or homemade crumpets. And don't forget, there is a delicious selection of chocolate covered honey treats.
LEARN MORE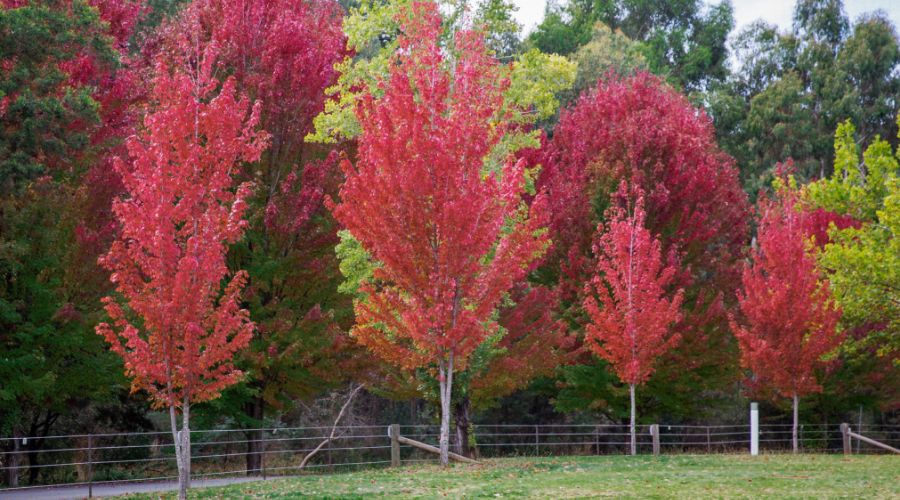 Farmgates & Flametrees
Weave your way up to the small of village of Stanley for a feast for the senses. This small farming community really comes alive in autumn, with farm gates full of seasonal produce and rows of colourful trees. Chestnuts and apples abound, and rows of deciduous trees turning a vibrant palette of golds, reds, and oranges are a sight to behold.
LEARN MORE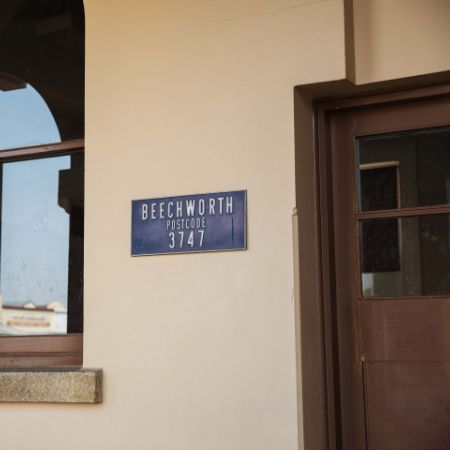 Getting to Beechworth
Nestled in Victoria's scenic northeast, Beechworth is renowned for its gourmet food producers, independent wineries and breweries, boutique shopping, historic streetscapes and picturesque countryside.
We're an easy three-hour drive from Melbourne, four and a half hours from Canberra and seven hours from Sydney, or just a one-hour drive from Albury Airport.
LEARN MORE STAY WITH US