Add to cart
Bee Balm
Bee Balm with Mountain Honey & Lavender
Tin 100ml
Bee Balm is a thick and luscious beeswax balm fortified with Australian honey and Australian lavender essential oils. It smells divine and is a refreshing new take on much loved lavender.
This single salve calms minor irritations, soothes cracks, moisturises pesky dry skin, and can fortify your beauty regime as a lip balm and cuticle treatment.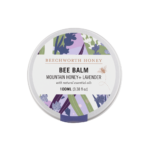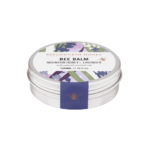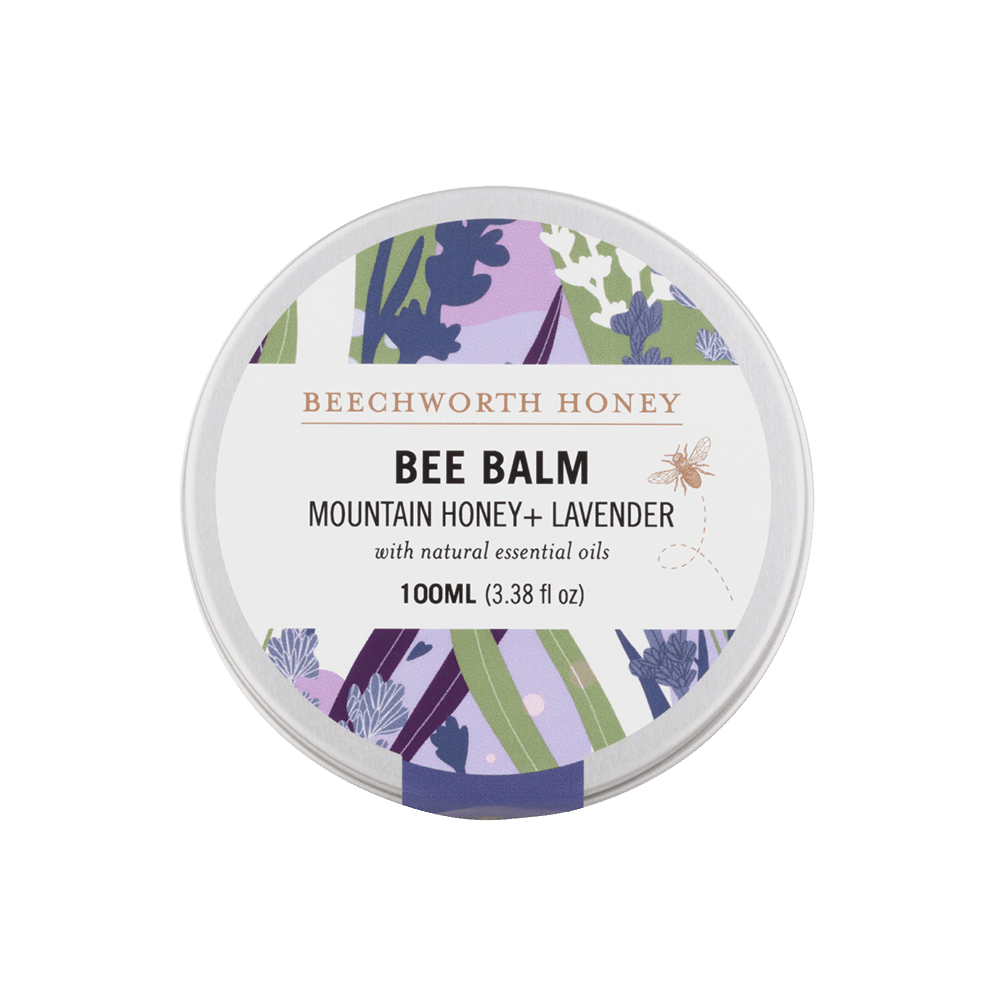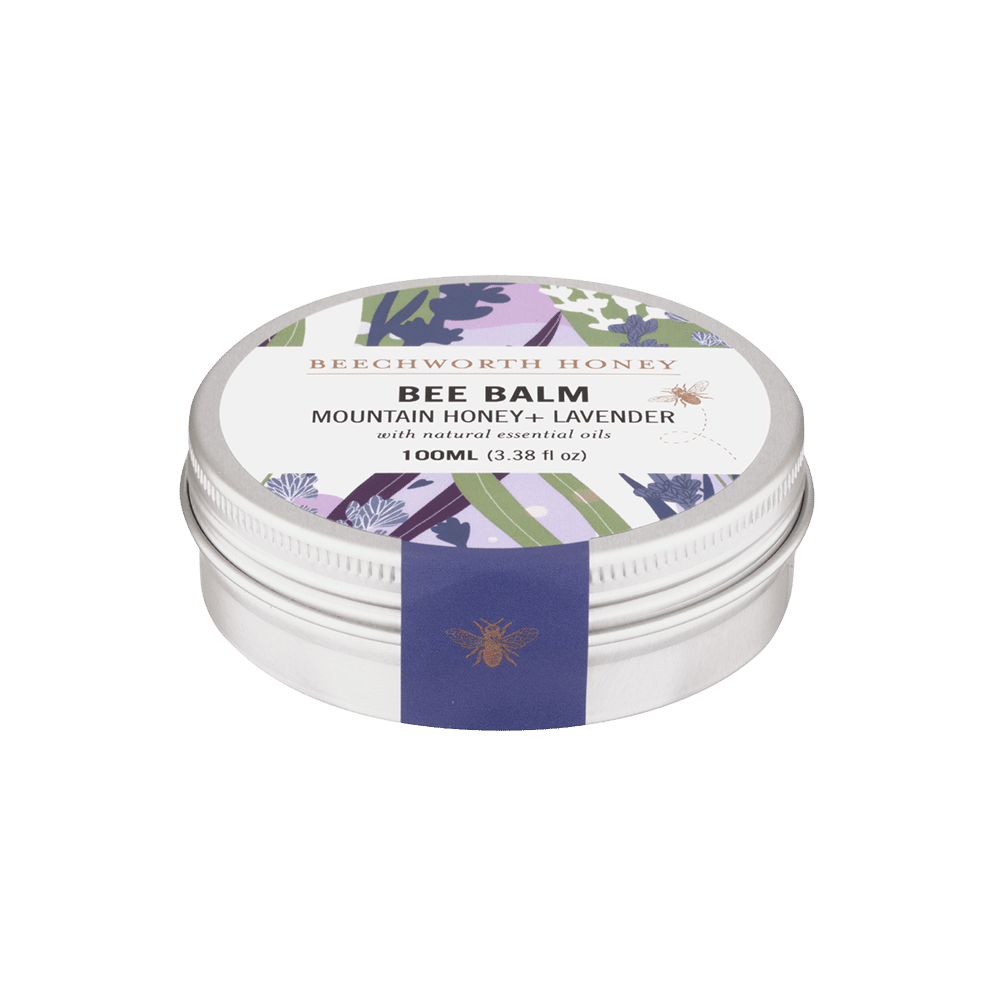 How to Use?
Our Bee Balm with honey & lavender smells great and is perfect for any dry spots, lips, cracked heels, dry elbows, cuticles or any spots where your skin is rough and dry.
This thick balm hydrates, moisturises and soothes your skin. A little bit goes a long way.
Honey & Beeswax in Skincare
Raw honey and beeswax have been widely used in beauty and skincare products for many years thanks to antibacterial and beneficial components. Beeswax is known for its protective and humectant qualities creating a protective barrier, while drawing moisture in. Honey is a natural humectant, drawing moisture into the skin. This hydration helps to further enhance the skin's elasticity and cell regeneration, as well as promote healing.
Follow these links to Healthline for more information on the benefits of beeswax and honey in skincare.
Ingredients
100% Natural Ingredients: Coconut Refined Oil, Olive Oil, Beechworth Honey Beeswax, Natural Vitamin E, Grapefruit Seed Extract, Australian Lavender Oil, Beechworth Honey.