Add to cart
Single Varietal Honey
Bee Bold
Apple Box Honey
Apple Box Honey has a medium sweetness with delicious flavours of caramel, wood and molasses. It is very slow to crystallise and has a mild aftertaste that gently lingers. This is a honey for those that like strong, bold styles.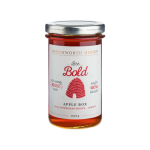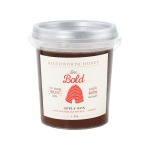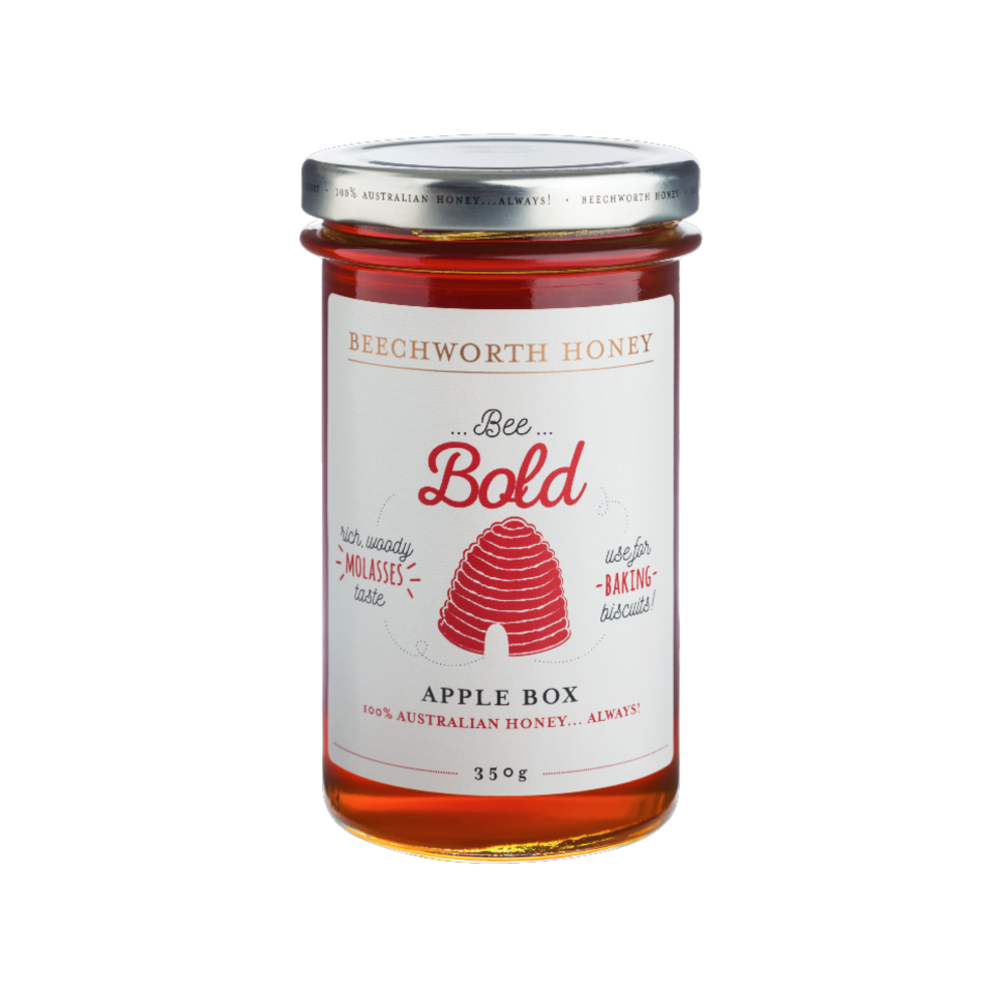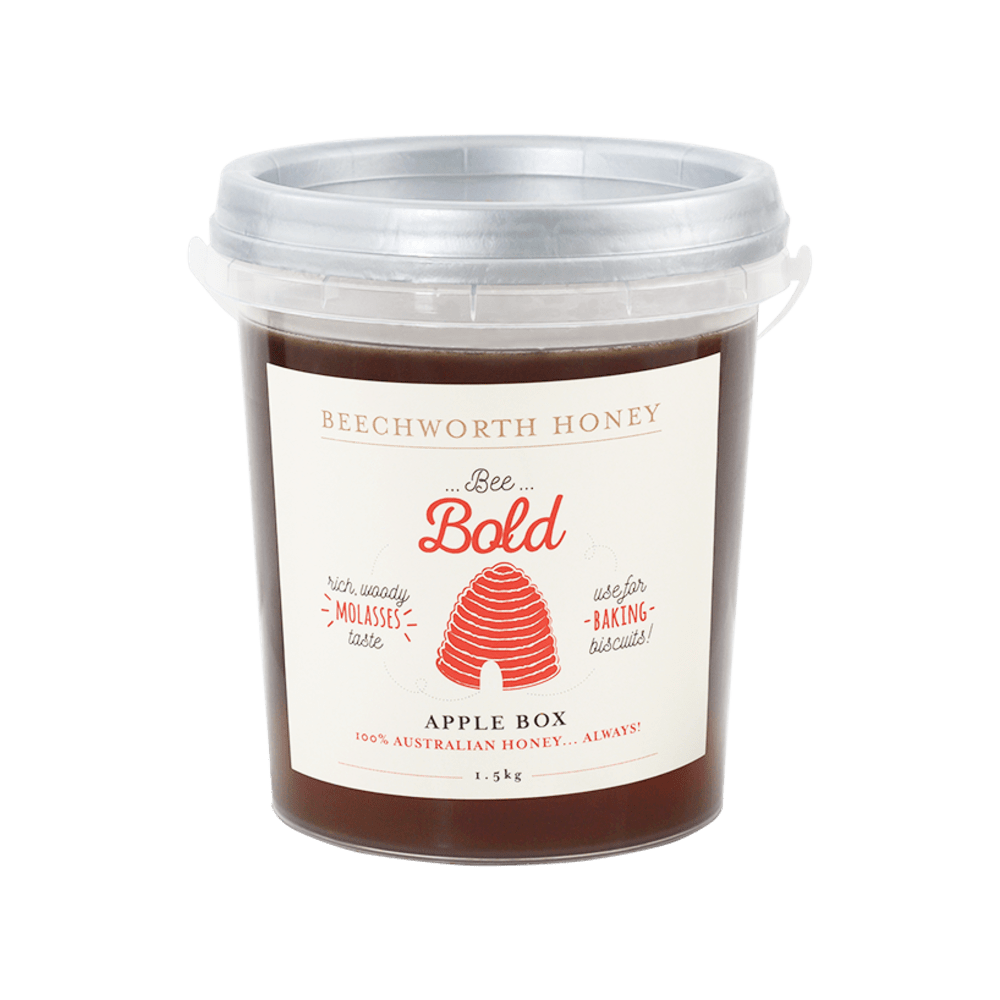 Botanical Information
There are a number of subspecies of Apple Box but the most common and valuable for honey production is Eucalyptus bridgesiana. Apple Box typically produces honey every two to four years. It is a favourite of beekeepers because it flowers in Autumn giving bees plenty of pollen (needed for breeding) and honey as a winter food source.
Apple Box is a small to medium-sized tree with rough bark that grows to 25 metres at its tallest. It often has a short, thick trunk with a large crown of foliage. Source: Flora of Victoria, Royal Botanic Gardens.
Geographical Information
Wide-spread on the Western Slopes of NSW, being especially common in the eastern areas and extending on to the tablelands. Its range extends just over the border into QLD and south, well into VIC. It is common near watercourses and on alluvial flats. It is also found on slopes and hillsides as it has a wide altitudinal range. It prefers a temperate climate, although it will tolerate light snowfalls and usually grows where the annual rainfall is 500-1150mm. Apple Box grows in the high country of north east Victoria and along the Great Dividing Range into NSW and southern QLD. It is common near rivers and creeks and also on hillsides in heavy alluvial soils.
About Single Varietal Honey
The flavours of single varietal honey reflect a plant source and its unique flowers, pollen and nectar. Our single varietal honeys are a true reflection of nature with each plant species creating distinctly different colours, tastes and textures of honey.