Add to cart
Single Varietal Honey
Bee Bold
Chestnut Honey
Jar 350g
Chestnut Honey is medium amber in colour with delicious woody and roasted chestnut flavours. It is a silky smooth, dry honey with a lingering aftertaste. Very slow to crystallise.
It is rare for chestnuts to yield nectar in Australia so production of Chestnut Honey is extremely limited. This is a rare and Limited Edition honey.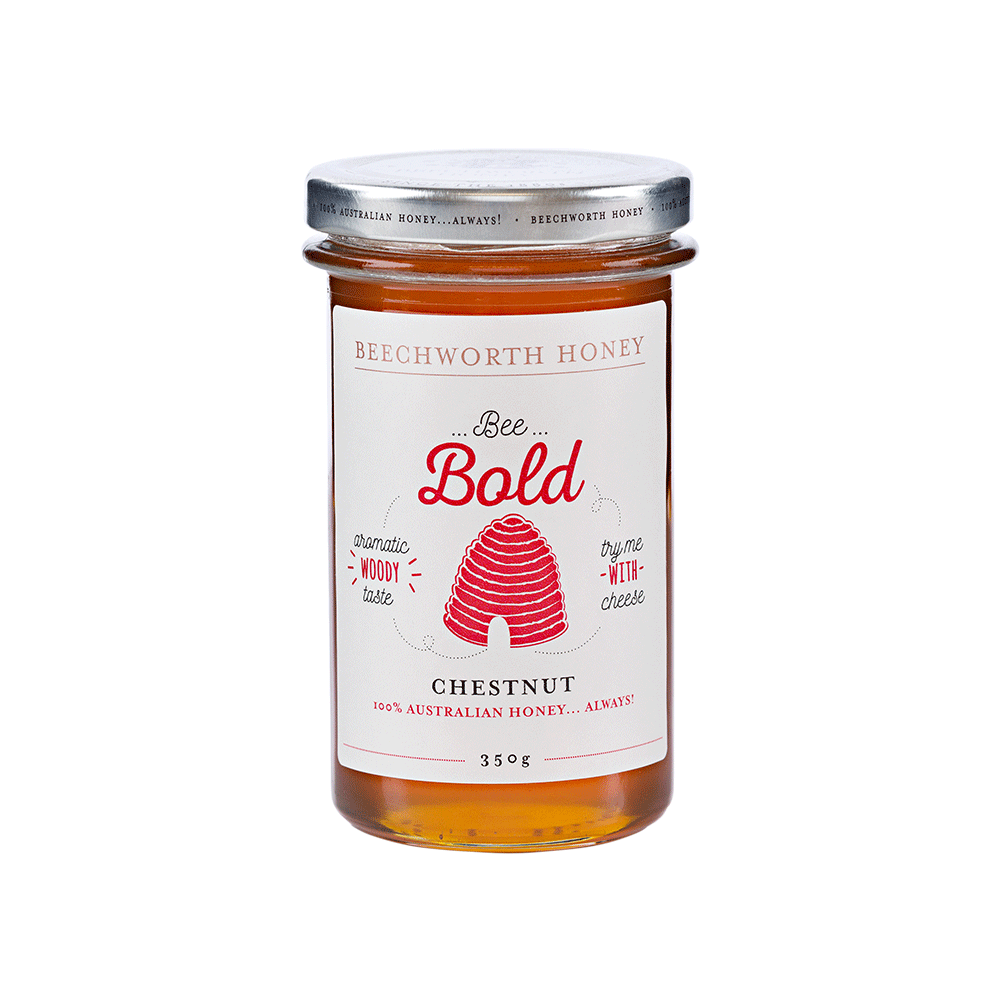 Botanical Information
Chestnuts (Castanea sativa) are large, fast-growing deciduous trees that produce nut crops during the Autumn.
Geographical Information
In Australia Chestnut trees grow 800m above sea level in climates that are hot in summer and cold in winter. North east Victoria grows 75% of Australia's chestnuts but they do not yield nectar like they do in Europe and therefore it is extremely rare for chestnut honey to be produced.
About Single Varietal Honey
The flavours of single varietal honey reflect a plant source and its unique flowers, pollen and nectar. Our single varietal honeys are a true reflection of nature with each plant species creating distinctly different colours, tastes and textures of honey.
You may also like
Bee Cause Honey
Bee Cause
Mountain Honey
$

8.00 –

$

62.00
Bee Cause Mountain Honey is 100% pure Australian honey that helps protect bees & bee habitats.