Add to cart
Bee Cause Honey
Bee Cause
Bush Honey
Squeeze 700g
Bees are amazing! 1,500 bees visit 35 million flowers to produce 700g of honey! This honey is a testament to the tireless efforts of these incredible creatures and nature's hardest workers. It takes a collective effort, countless journeys, and meticulous craftsmanship to transform this nectar into the liquid gold we call honey. Marvel in the awe and wonder that is the honey bee!
Produced from the flowers of the Australian bush where thousands of bees labour tirelessly to gather nectar from vibrant native blossoms. Bee Cause Bush Honey is the quintessential Australian eucalypt honey, clean, smooth and uncomplicated with a medium sweetness and mild aftertaste.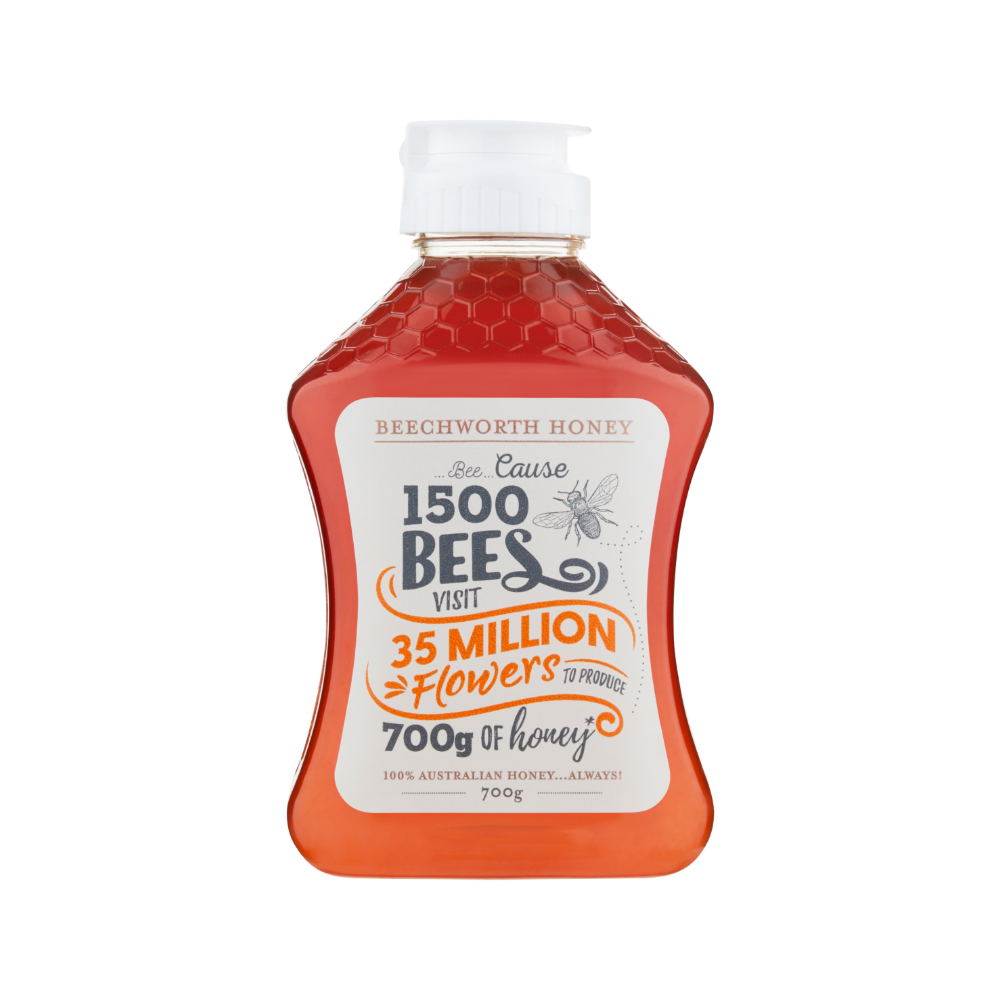 How did we calculate this fact?
We wanted to calculate just how many bees it takes to make our Bee Cause Bush Honey 700g bottle of honey so we set about putting into practice our science, mathematical, and logic skills to work it out in detail.

Our Bee Cause range was created to shine a spotlight on the plight of bees. 1% of the global sales revenue of Beechworth Honey's Bee Cause Range goes to not-for-profit partners that support the environment, bees and biodiversity. Bee Cause is a member of the global environmental initiative, 1% for the Planet.