Add to cart
Bee Cause Honey
Bee Cause
Bush Honey
Mason Jar 400g
Bee Cause Bush Honey is the quintessential Australian eucalypt honey, clean, smooth and uncomplicated with a medium sweetness and mild aftertaste. It is produced in locations we all dream of disappearing to. Beautiful Australian bush with clean air and magnificent eucalypt trees, where the iconic Australian bushman once called home and where indigenous Australians have lived for tens of thousands of years.
Our Mason Jar is perfect for little hands to hold, and can be upcycled as a glass mug or cup well after the honey has been enjoyed.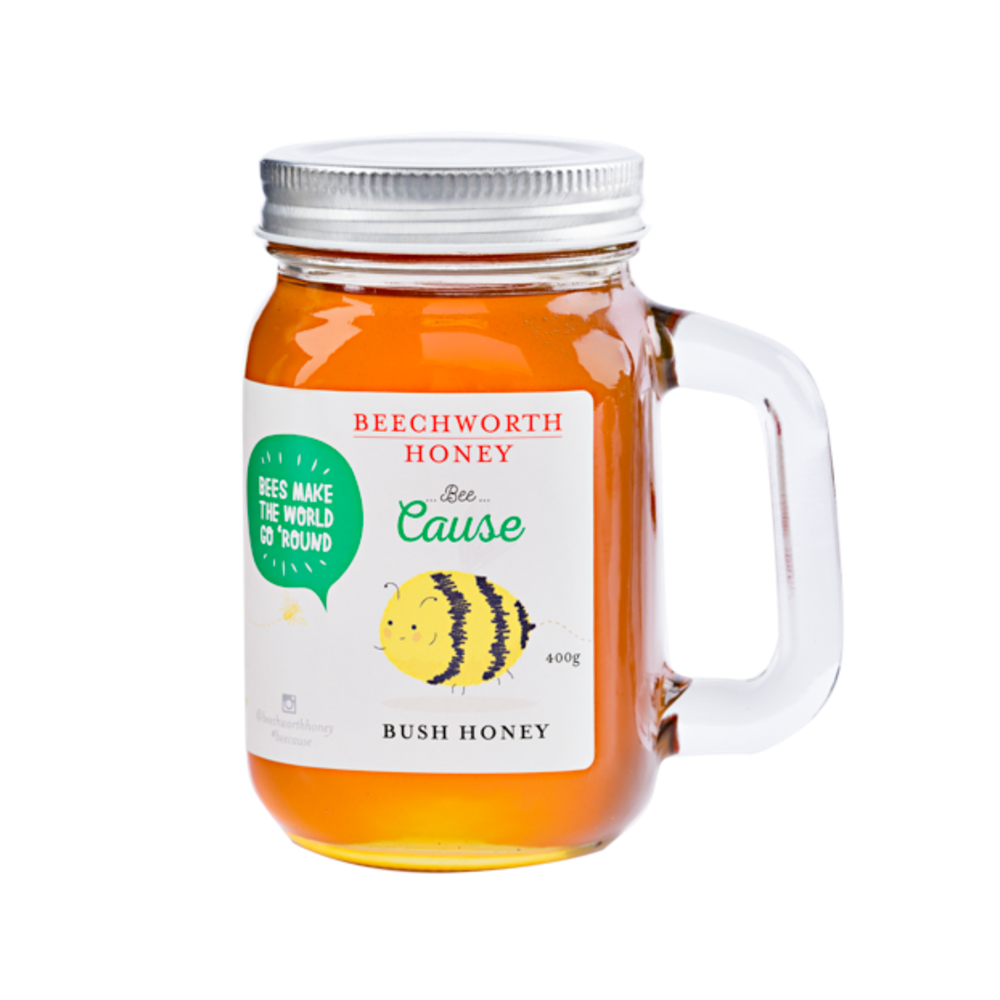 About Bee Cause
Bee Cause is a project and range of honeys that was created to shine a spotlight on the plight of bees. 1% of the global sales revenue of Beechworth Honey's Bee Cause Range goes to not-for-profit partners that support the environment, bees and biodiversity. Bee Cause is a member of the global environmental initiative, 1% for the Planet.