Add to cart
Gifts & Packs
Bee Cause Mini Collection
Gift Pack 45g x5
Our Bee Cause Honey Mini Collection is 100% pure Australian honey. It is collected from the Australian bush, in regions with undulating landscapes, vast flatlands and tall eucalypts.
Included in the gift pack are 45g x 5 jars of five different honeys.
Bee Cause is a member of 1% for the Planet. Every purchase helps protect bees & bee habitats.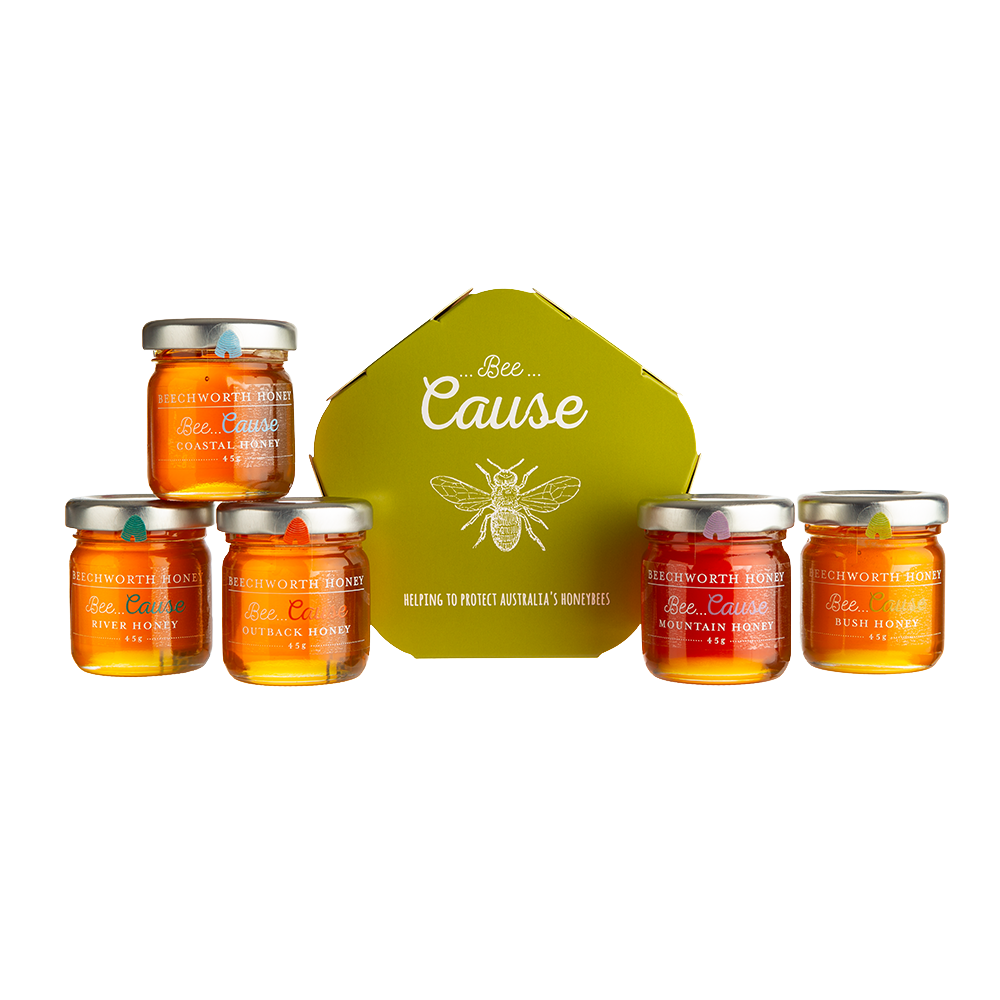 Bee Cause is a project and range of honeys that was created to shine a spotlight on the plight of bees. 1% of the global sales revenue of Beechworth Honey's Bee Cause Range goes to not-for-profit partners that support the environment, bees and biodiversity.
Bee Cause is a member of the global environmental initiative, 1% for the Planet.