Add to cart
Creamed Honey
Bee Creamy
Honey, Chocolate & Hazelnut
Jar 325g
The combination of creamy honey, with the flavours of hazelnut and chocolate, is a decadent treat that you can enjoy every day. This is not a chocolate and hazelnut spread like many products you can buy. It tastes like honey with the added flavours of chocolate and hazelnut.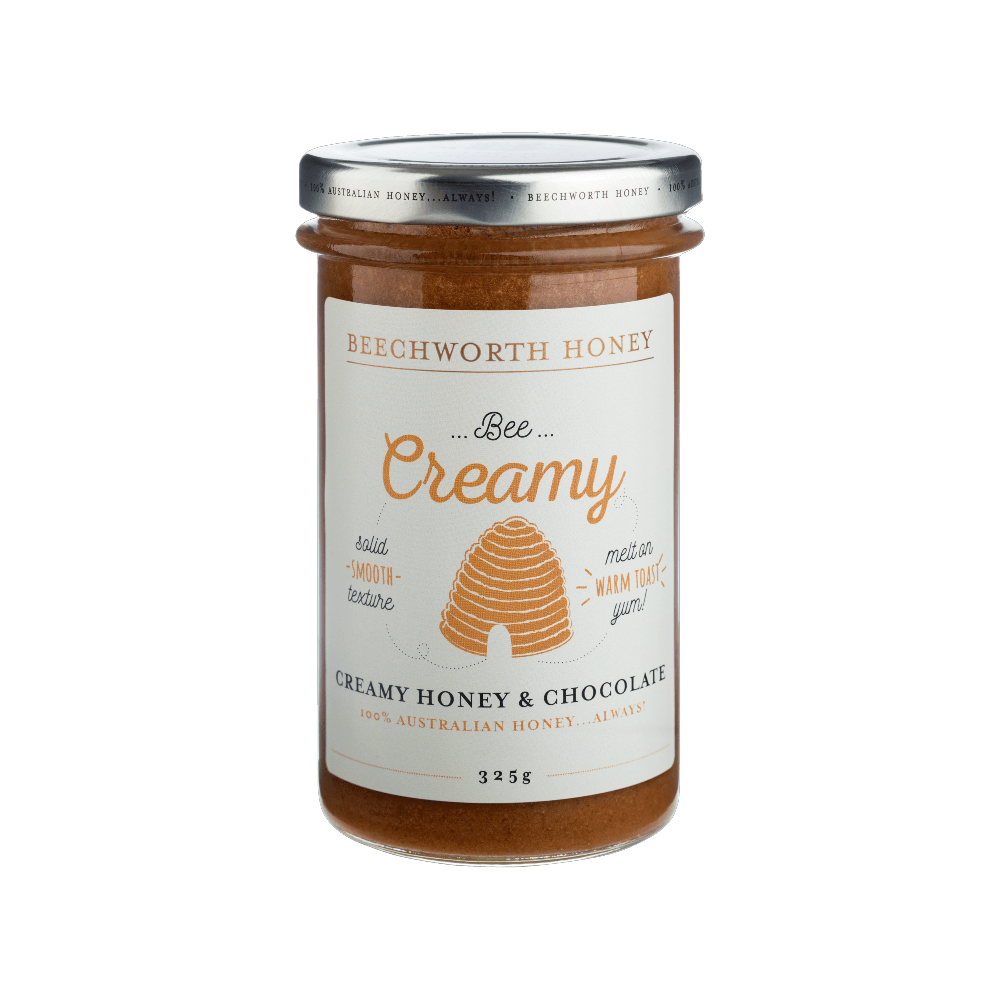 Usage Suggestions
A smooth honey choc hazelnut taste that is perfect as an anytime, anywhere indulgence! Try Creamy Honey Chocolate & Hazelnut as icing on baked treats or mixed into warm milk for a delicious evening drink.
This is my absolute…
This is my absolute favourite thing! It's a delicious treat. We had the jar finished within a week. Definitely getting more...
Ingredients
100% Australian Honey, Hazelnut Oil, Raw Cacao Powder
Allergen Advice
This product may contain traces of tree nuts