Add to cart
Single Varietal Honey
Bee Fruity
Bimble Box Honey
Jar 350g
This delightful honey is a little taste of summer, with a mild and pleasant flavour and a beautifully light amber colour. The mildness of Bimble Box makes this honey a delicious addition when drizzled over fresh fruit salad or as a topping on your ice cream or yoghurt.
This is a Limited Edition honey.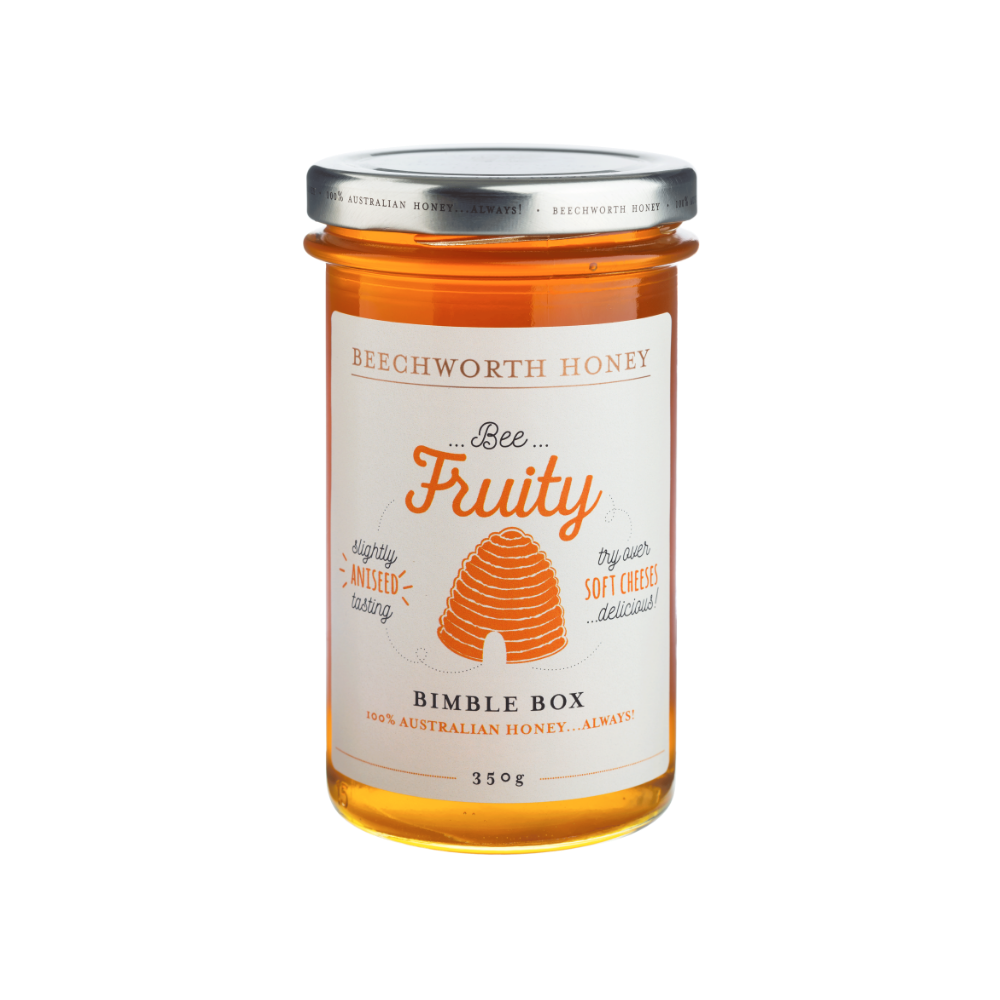 Botanical Information
Eucalyptus populnea Bimble Box is a small to medium sized tree, the trunk is usually straight and about half the tree's height. Flowering occurs in early summer.
Geographical Information
Bimble Box trees are found in central and coastal Queensland to central New South Wales. It can reach up to 25 metres tall and forms extensive open-forest communities in arid and semi-arid regions.
About Single Varietal Honey
The flavours of single varietal honey reflect a plant source and its unique flowers, pollen and nectar. Our single varietal honeys are a true reflection of nature with each plant species creating distinctly different colours, tastes and textures of honey.