Add to cart
Single Varietal Honey
Bee Fruity
Hill Gum Honey
Hill Gum Honey is bright light amber to pale amber in colour with fresh aromas of the Australian bush. Its flavour is subtle and clean, like an Australian forest after rain. Hill Gum Honey is refreshingly fruity with a slight herbaceous flavour. Moderately quick to crystallise.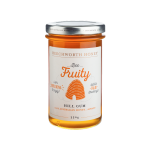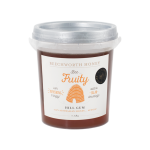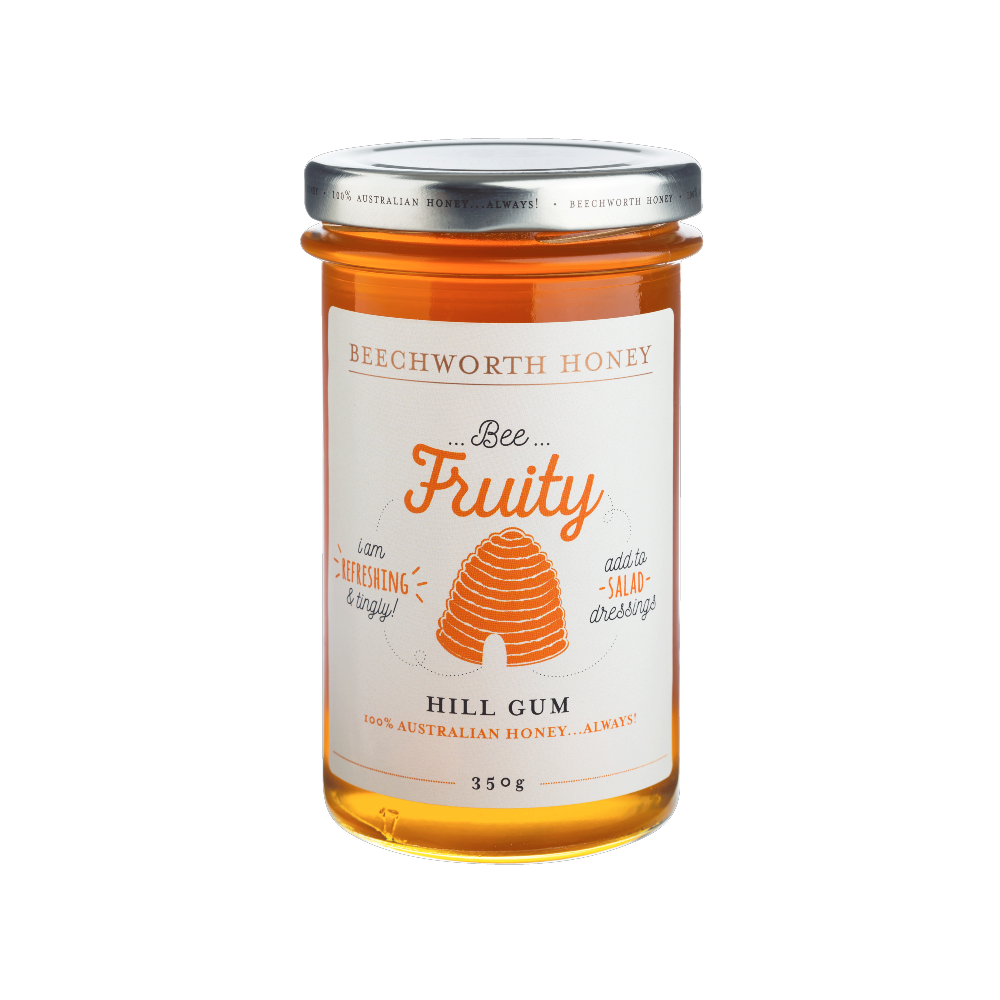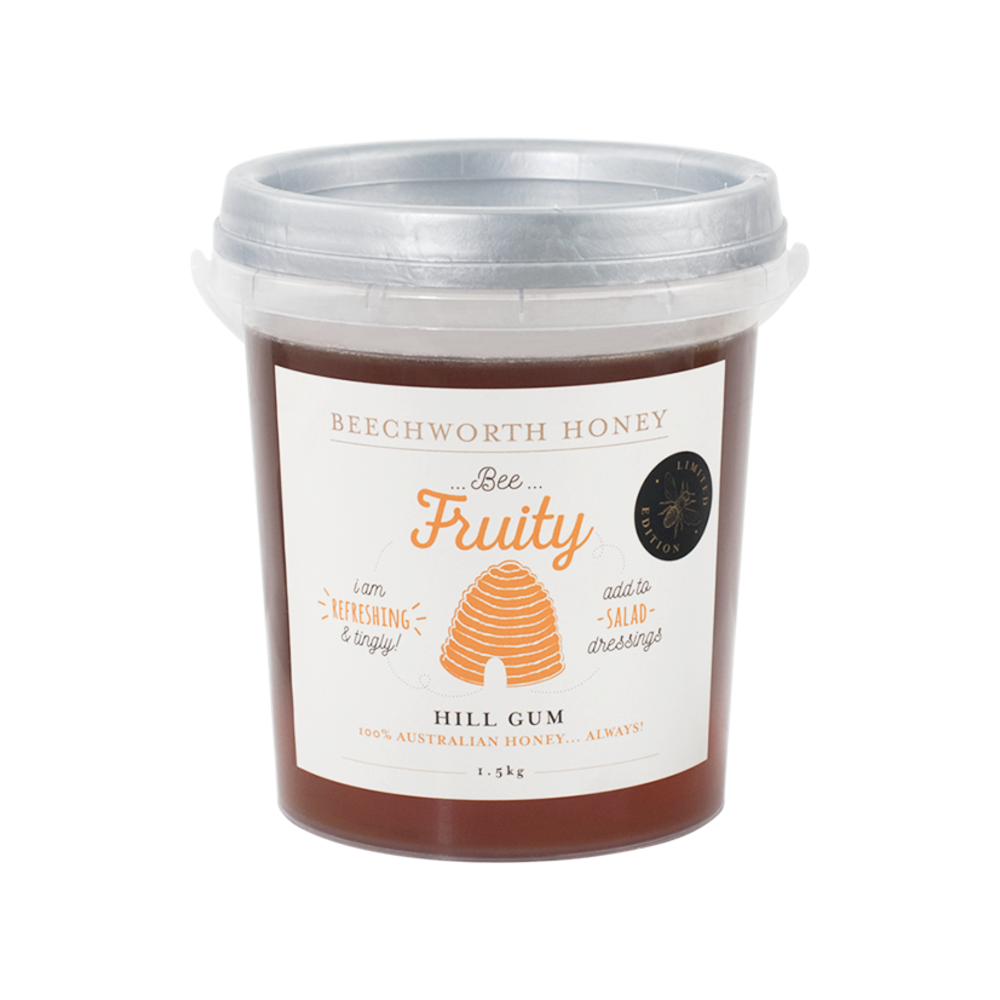 Botanical Information
Hill Gum (Eucalyptus blakelyi) is a type of Red Gum. It is a small tree with beautiful shiny bark that grows in woodland and open forest.
More info: Hill Gum
Geographical Information
Hill Gums mostly grow north of the Great Dividing Range in eastern Australia. They can be found around Beechworth where they have evolved to thrive in the harsh granite soils.
About Single Varietal Honey
The flavours of single varietal honey reflect a plant source and its unique flowers, pollen and nectar. Our single varietal honeys are a true reflection of nature with each plant species creating distinctly different colours, tastes and textures of honey.