Add to cart
Honey
Tastes of Honey
Bee Fruity Honey
Squeeze 400g
Bee Fruity Honey has bright fresh flavours and aromas of citrus, berries and the distinct characteristics of the Australian bush. An everyday honey lovers paradise.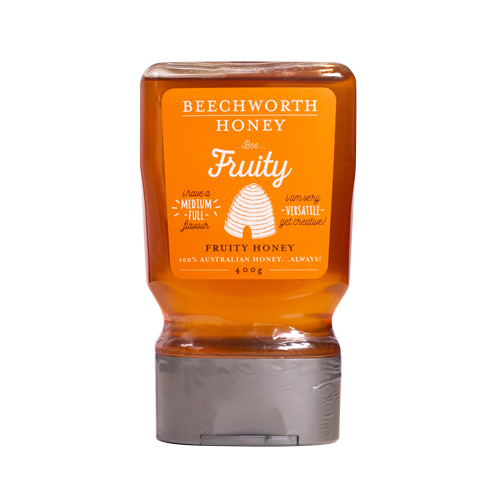 What are 'fruity' flavours in honey?
Bee Fruity Honey is a medium amber colour and is an everyday favourite for many honey lovers. Citrus and berry flavours best represent the 'fruity' taste spectrum found in honey.