Add to cart
Single Varietal Honey
Bee Warm
Avocado Honey
Jar 350g
Avocado Honey is pale to medium amber in colour with an aroma of flowers. It is warm and rich in flavour and reminiscent of dried fruits. It has a medium sweetness with no aftertaste and is milder than its colour suggests. Slow to crystallise.
This is a rare honey and Limited Edition.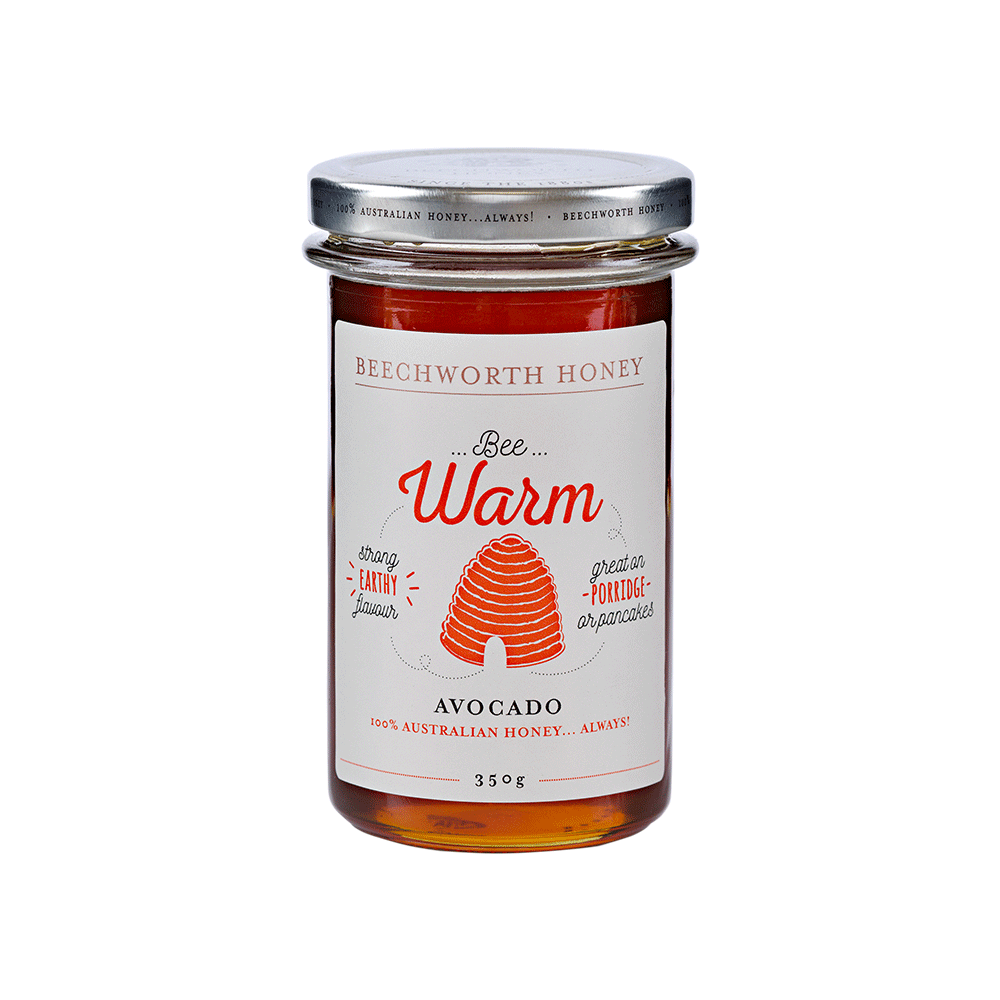 Botanical Information
Avocado (Persea americana) is grown in commercial orchards and is 100% dependant on insects for pollination, with the dominant pollinator being honeybees.
Geographical Information
Avocados are an adaptable sub tropical plant. They are able to grow in most locations where heavy frosts do not prevail. The largest producing states are Qld and NSW.
About Single Varietal Honey
The flavours of single varietal honey reflect a plant source and its unique flowers, pollen and nectar. Our single varietal honeys are a true reflection of nature with each plant species creating distinctly different colours, tastes and textures of honey.