Add to cart
Single Varietal Honey
Bee Warm
Macadamia Honey
Macadamia Honey is a rich pale amber to medium amber colour with sweet honey aromas and complex flavours of malt and caramel. It can be intensely sweet to taste but finishes with savoury tones. Macadamia Honey will slowly begin to form small individual crystals from the bottom of the jar upwards after about one year.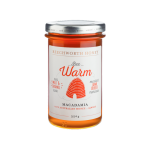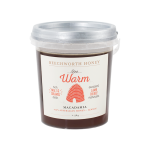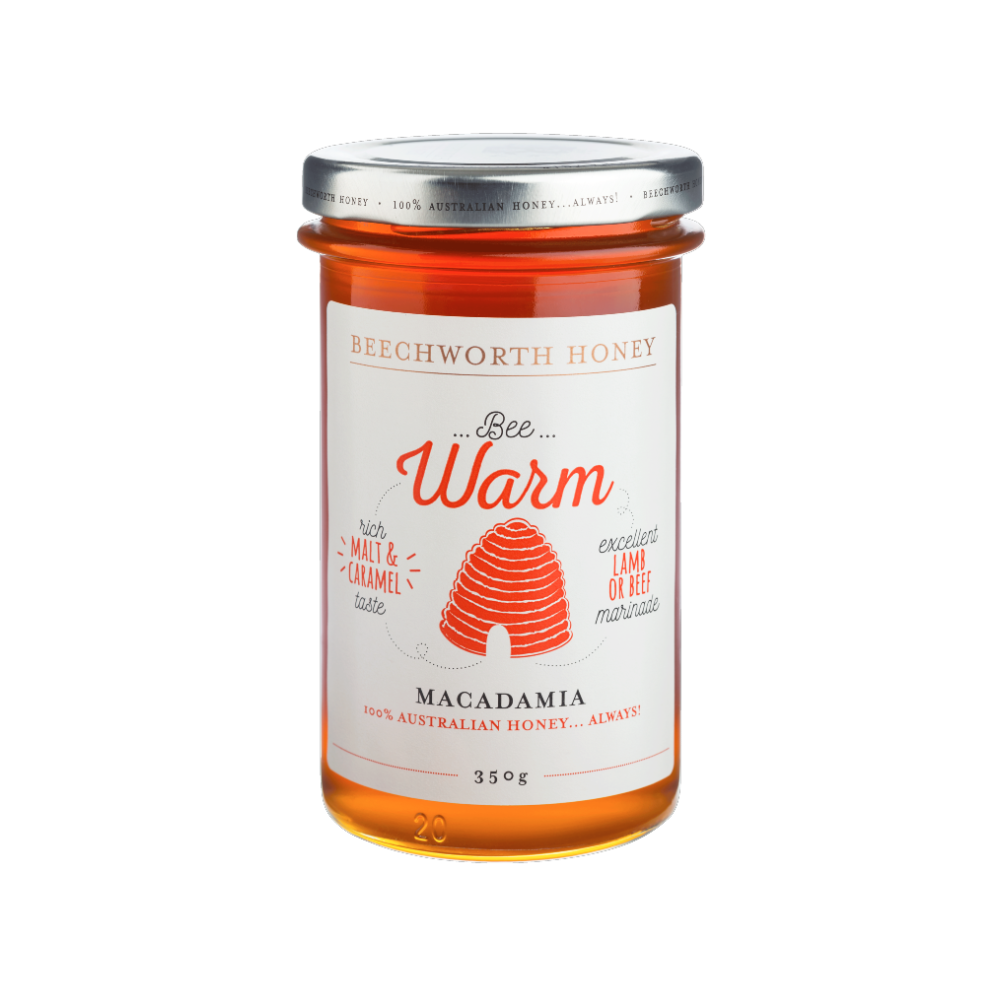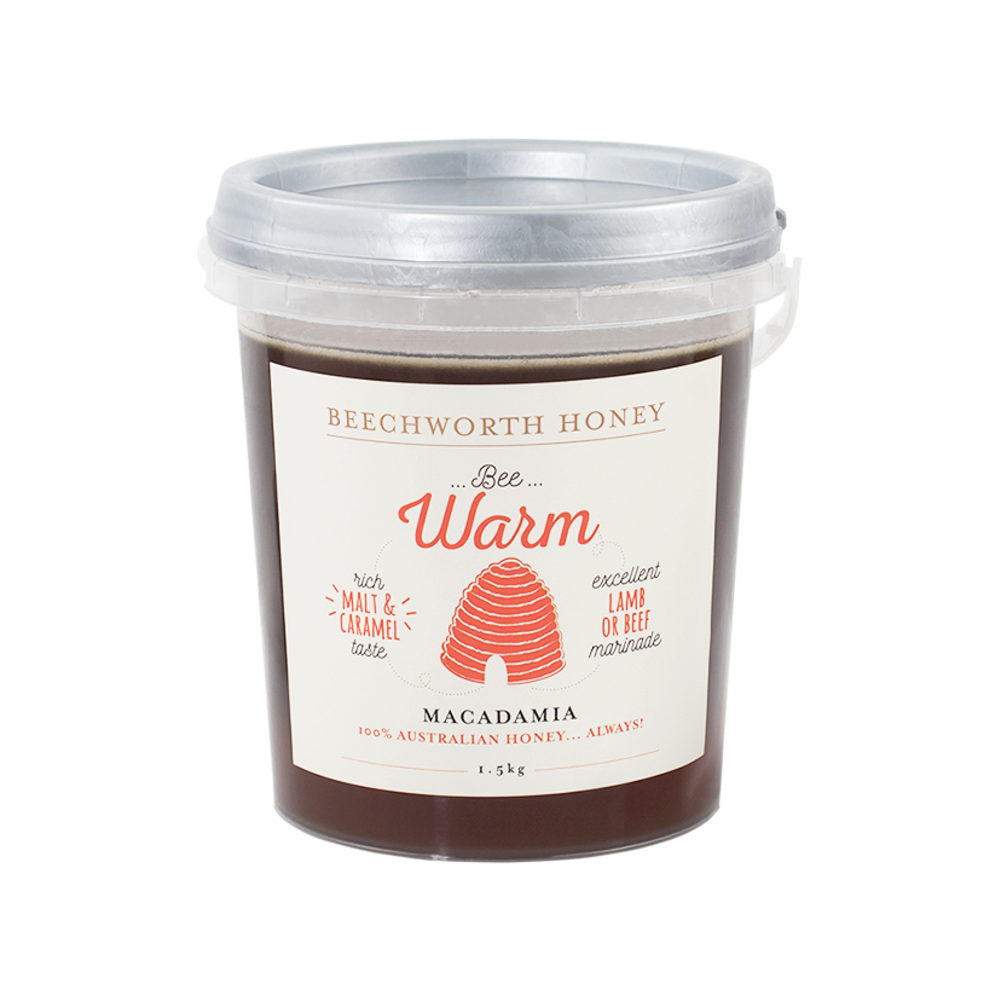 Botanical Information
Macadamia (Macadamia integrifolia) is an evergreen tree 2-12m in height. Macadamia trees prefer a frost free environment and like well-drained soils preferably one to two metres deep.
Geographical Information
Macadamia trees are native to the north coast of NSW, extending into QLD.
About Single Varietal Honey
The flavours of single varietal honey reflect a plant source and its unique flowers, pollen and nectar. Our single varietal honeys are a true reflection of nature with each plant species creating distinctly different colours, tastes and textures of honey.
Perfect with porridge, the…
Perfect with porridge, the taste is magic, like liquid caramel! And it's 100 percent Australian - Always.
This stuff is magic…pour…
This stuff is magic...pour it in strands over creamy natural Greek yoghurt. Don't mix together. Dig your spoon in and enjoy...
I just love this…
I just love this honey. It is a very subtle flavour and goes well with everything. I use mine in plain yoghurt. Amazing
This is the only…
This is the only honey that I can drink with my tea. Anytime I have tried others I end up pouring it down the sink. LOVE this stuff. ;)