Add to cart
Honey for Cheese
Honey for Cheese
Honey & Nuts
Jar 120g
Enjoy the sweetness of pure Beechworth Honey with the crunchy texture of whole mixed nuts. The perfect single serve size for your cheese platter.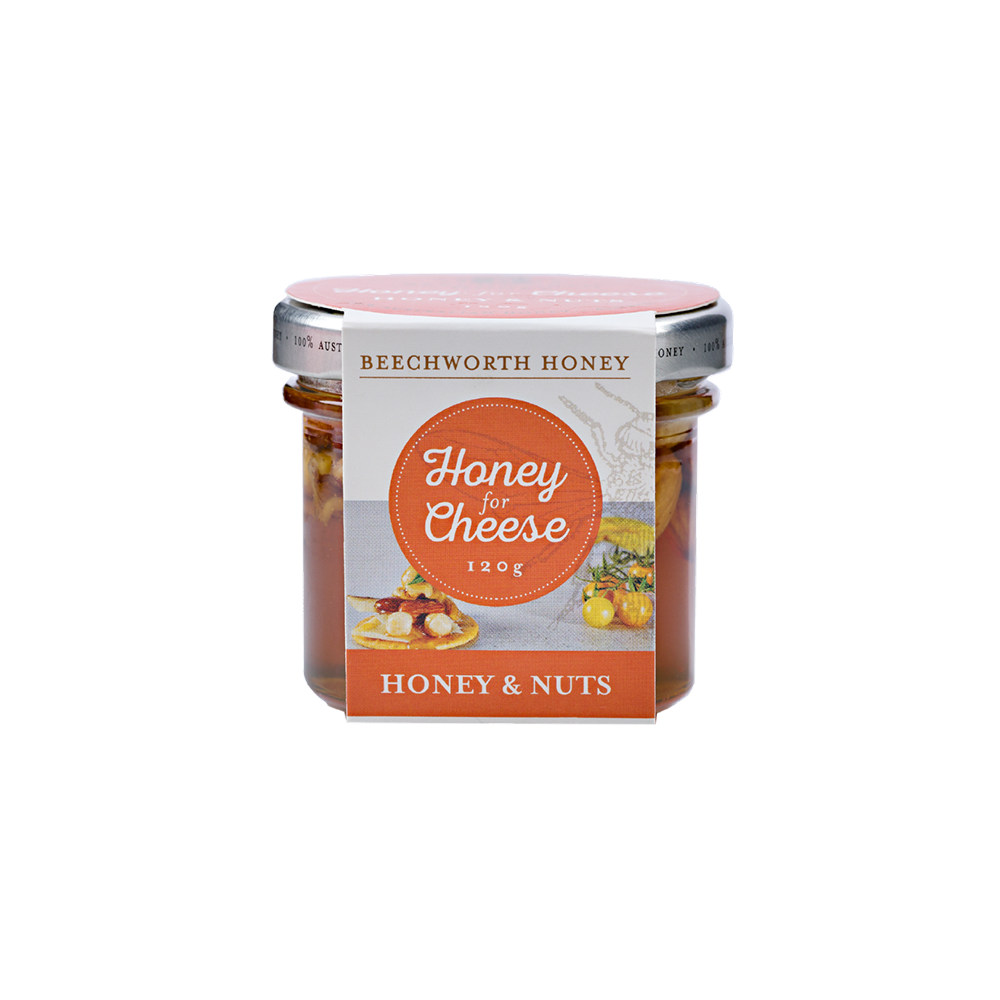 Usage Suggestions
Honey, nuts and cheese so good! Pour a jar directly over your favourite ripe camembert, brie or blue cheese.
Ingredients
100% Australian Honey, Dry Roasted Almond, Raw Walnut, Roasted Cashew (Canola Oil), Dry Roasted Hazelnut, Roasted Macadamia (Canola Oil), Raw Brazil Nut.
Allergen Advice
This product contains tree nuts and may contain traces of peanuts.