Add to cart
Kitchen
Honey Sponge Roll Baking Pack
When you want to impress but keep it sweet and simple. Our Honey Sponge Roll Baking Pack makes for an easy and impressive dessert. All the essentials to get baking right away with our favourite Beechworth Honey Sponge Roll recipe.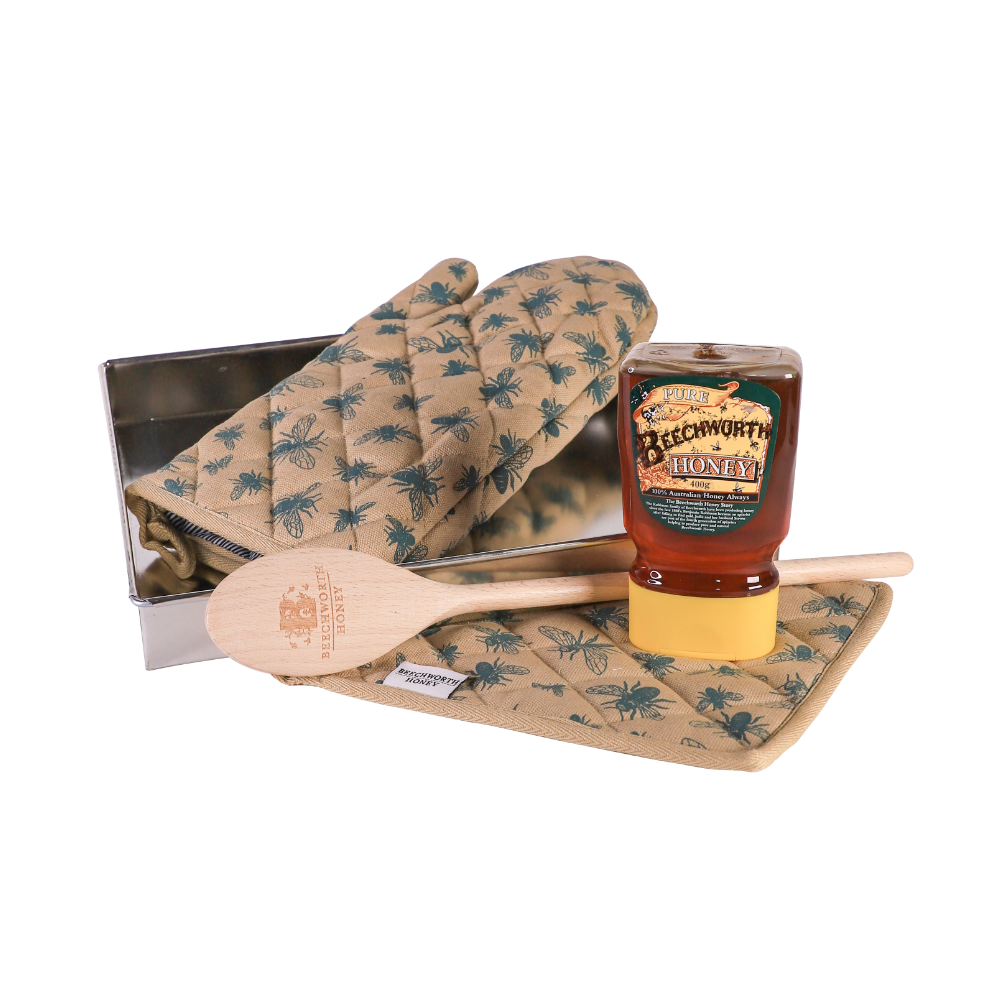 What's Included?
1 x Beechworth Honey Traditional Honey 400g Squeeze
1 x Swiss Roll Tin 25cm x 30cm
1 x Honey Bee Oven Mitt
1 x Honey Bee Pot Holder
1 x Wooden Spoon
Honey Sponge Roll Recipe Card
Wash the cake tin in warm water and detergent, then dry thoroughly in a warm oven. Do not use abrasives of any kind. Season tin with a light coat of oil to protect the tin coating and help prevent corrosion.
Ingredients
Beechworth Honey Traditional Honey
100% Australian Honey
You may also like
Honey Gifts & Packs
Create Your Own Hamper – Large
$

5.95
Build your own Beechworth Honey Gift Hamper
Honey Gifts & Packs
'Queen Bee' Honey
Jar 375g
Jar 375g
$

8.50
A thoughtful gift for the queen of your hive!
Honey Gifts & Packs
Create Your Own Hamper (Premium) – Large
$

7.95
Build your own Beechworth Honey Premium Gift Hamper