Add to cart
Hand Creams
Mountain Honey & Lavender Hand Cream
Tube 100ml
This soothing combination of lavender oil with our 100% Australian Mountain Honey will help calm and deeply nourish the skin. The gentle scent of lavender is a delight.
Fans of Beechworth Honey hand creams will be pleased to know the Mountain Honey & Lavender Hand Cream has been made with the original formula, released for spring in beautiful new packaging!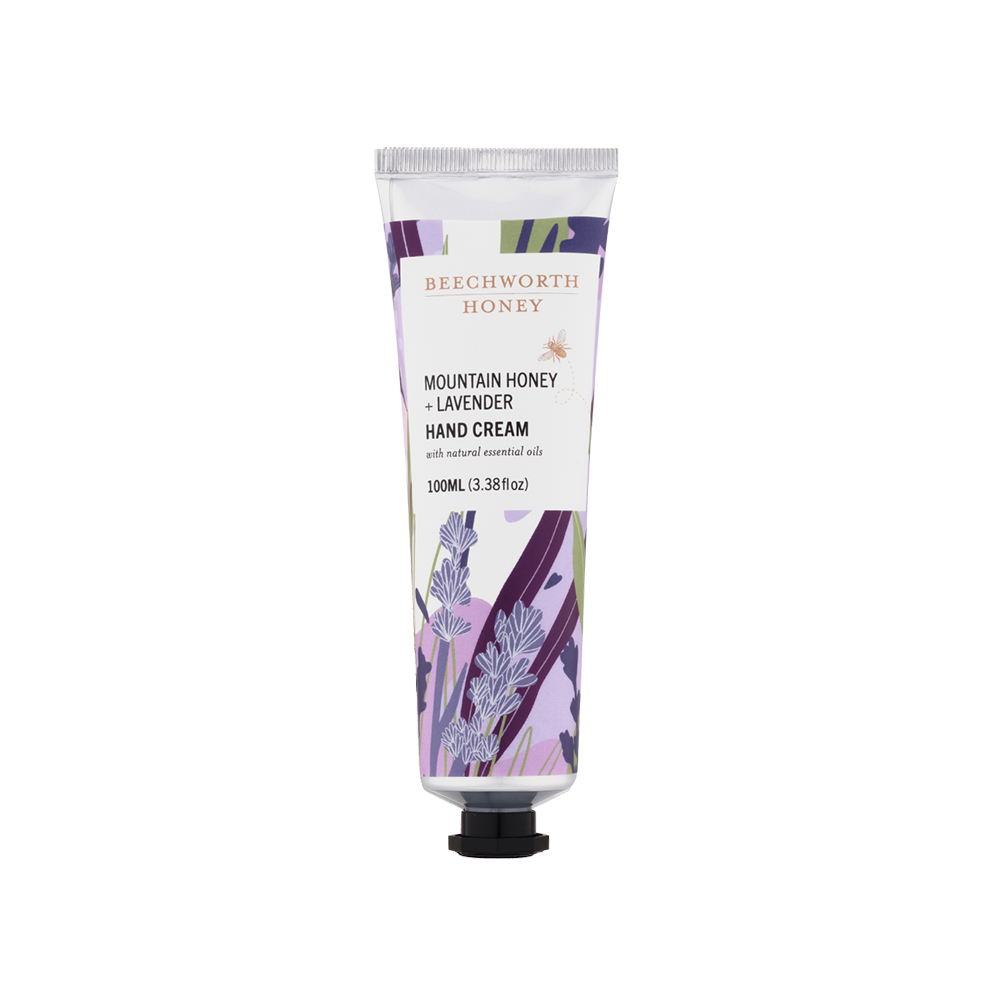 Use
Mountain Honey & Lavender Hand Cream is non-greasy, and deeply moisturises and protects dry hands. Apply a small amount to hands, gently massaging cream into the skin.
Ingredients
Purified Water, Cetearyl Alcohol, Shea Butter, Glycerine, Ceteareth 20, Jojoba Oil, Mountain Honey, Avocado Oil, Macadamia Oil, Cocoa Butter, Phenoxyethanol, Vitamin B5, Lavender Oil, Natural Vitamin E, Orange Sweet Oil, Mandarin Cold Pressed Oil, Ethylhexlglycerin, Cedarwood Oil, Soya Bean Oil, Lily Pilly Fruit Extract, Rosemary Oil, Kakadu Plum Extract, Citric Acid, Potassium Sorbate, Sodium Benzoate, Quandong Fruit Powder.
Allergen Advice
This product does not contain artificial colours, synthetic fragrances, sulphates or parabens and is not tested on animals.