We've hand picked our favourite winter honeys, just the ticket for those who need a warm honey hug on a chilly winter's day. Let's start with the seasonally appropriate Bee Bold Snow Gum Honey.
Snow Gum Honey comes from the iconic trees found in Victoria's snow covered High Country. These beautiful trees have lovely smooth bark and are the only eucalypt to survive above the snow line.
This limited edition honey can be dry and slightly bitter with a strong bitey aftertaste, for those of you who like a bolder flavours in their honey.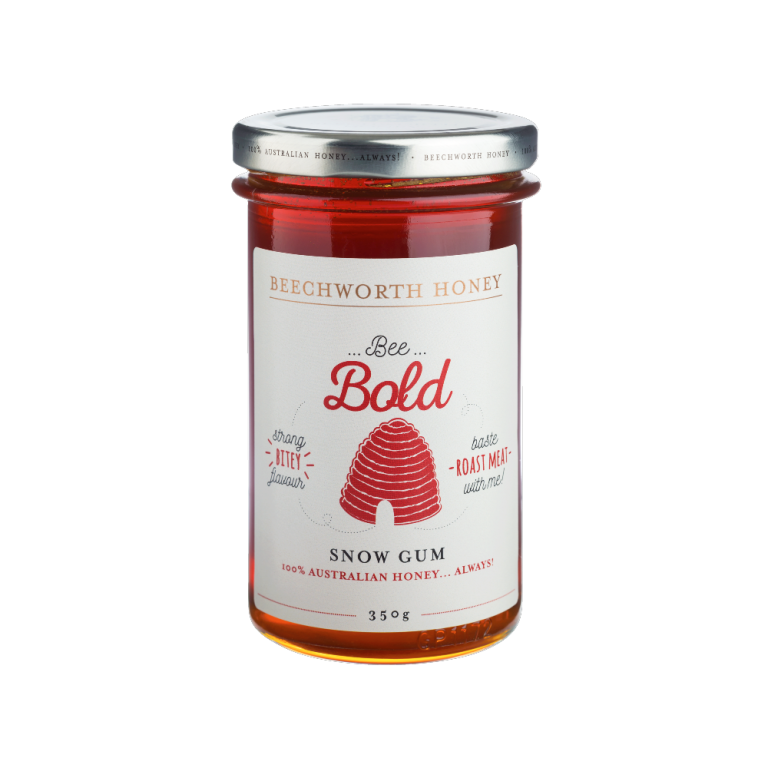 Single Varietal Honey
Bee Bold
Snow Gum Honey
Snow Gum Honey has woody, eucalypt flavours and hints of roasted hazelnuts.