Add to cart
Single Varietal Honey
Bee Warm
Grey Box Honey
Jar 350g
Grey Box Honey is light amber to medium amber in colour with sweet aromas and flavours of delicious warm rich toffee. It is usually a clear free flowing honey which is moderately quick to crystallise.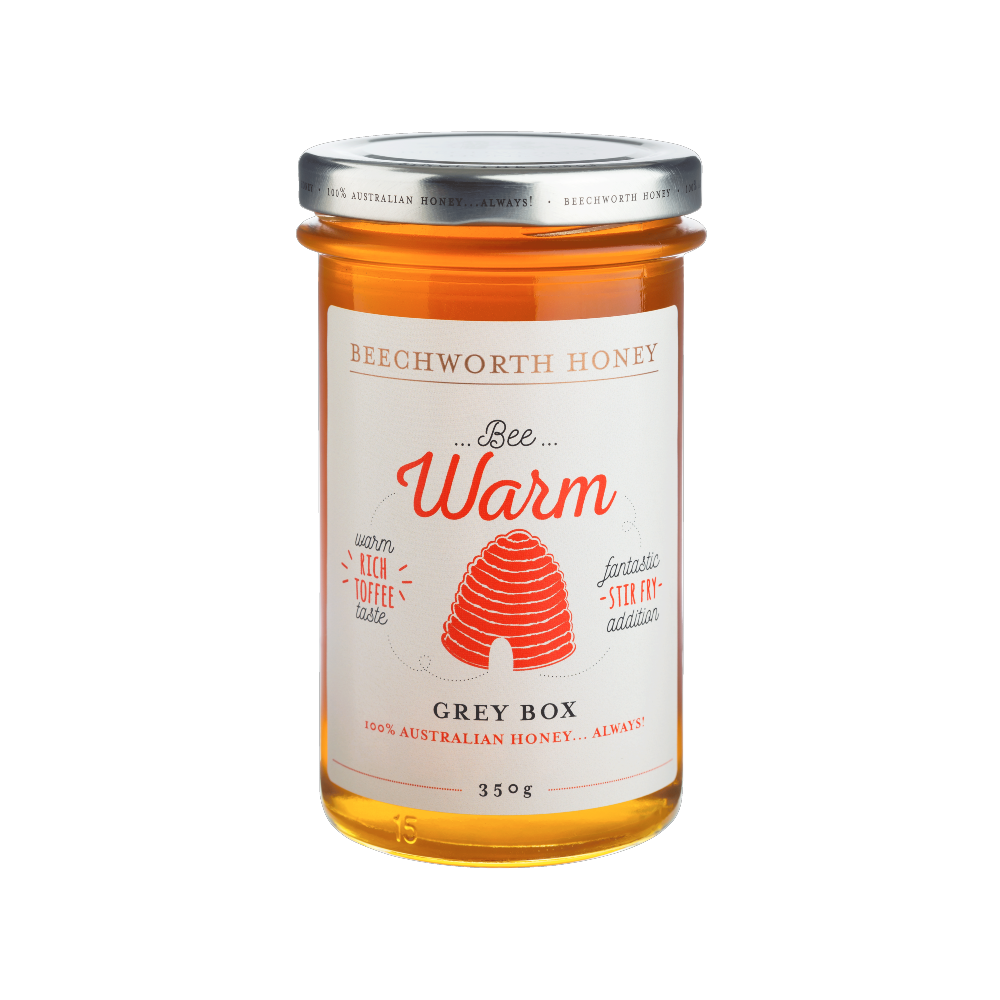 Botanical Information
Grey Box (Eucalyptus moluccana) is also known as Gum Top Box. It is a medium sized tree, usually about 15-25m high with a straight trunk. The timber is pale and very strong. Beekeepers call Grey Box a "short budder" which means it only produces buds a few months before it flowers.
More info: Grey Box
Geographical Information
Grey Box grows on drier planes of southern Qld, NSW and in small patches in inland Vic. It is most common on clay soils or on soils with clay loam.
About Single Varietal Honey
The flavours of single varietal honey reflect a plant source and its unique flowers, pollen and nectar. Our single varietal honeys are a true reflection of nature with each plant species creating distinctly different colours, tastes and textures of honey.
You may also like
Traditional Honey
Traditional Honey
Tub 1kg
Tub 1kg
$

16.50
1kg tub - pure Australian honey
Single Varietal Honey
Bee Bold
Apple Box Honey
$

9.00 –

$

25.00
Apple Box is a rich amber honey, with bold caramel and molasses flavours.
Traditional Honey
Traditional Honey
Tub 3kg
Tub 3kg
$

40.00
3kg tub - pure Australian honey