Create Your Own Bee Hotel
When you think of where bees live do you only think of a hive? Did you know that there are lots of native bee species that live alone? These native bees are amazing pollinators that we need to protect and care for in the same way we care for our honey bees. There are many ways that you can care for native bees and we are going to show you one of them here!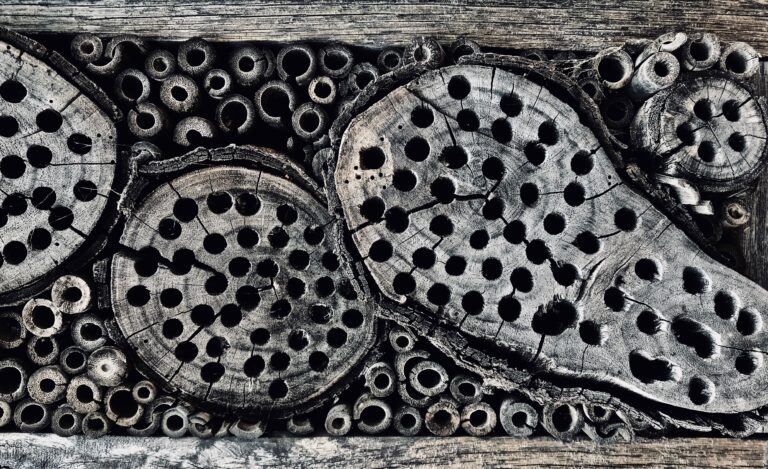 Create your own Bee Hotel following these simple steps!
Have a look around your house and garden to see if you have any suitable materials that you can use or repurpose.
Items that are great for making a bee hotel:
bamboo sticks
fennel stems which have a hole in the centre
dried grape vines
untreated wood logs with holes drilled into them
Once you have collected your materials you will need a frame to create the structure for your hotel.
The main structure could be anything! Do you have an old bucket laying around? Great you have the structure for your hotel! Maybe there is an old mug with a broken handle, guess what? Bee hotel! Terracotta pot laying around in the garden that mum doesn't like anymore? You guessed it, bee hotel!
Now you have done all the hard work the rest is easy. Simply fill your structure with all of your sticks, stems, vines and logs with holes! Just make sure all the holes are facing outwards so that the bees can snuggle in and be cosy and safe.
Finding a great place in your garden is a really important step. Somewhere sunny in your garden close to your pollinator friendly plants is the perfect spot for a 5 star bee rating at your hotel.
Now it's time to sit back and enjoy all the new pollinators that will be checking into your hotel in no time.