Looking to the Future
Protecting beekeeping in Australia after bushfires and drought through community support and raising awareness of how every person can help.
Last weekend our family came together with other beekeepers just outside Canberra. We gathered at the Kershaw family's property, who are industry leaders, long term Beechworth Honey suppliers, tireless supporters of bees and great friends.
We gathered to share and learn from our individual experiences of the recent devastating bushfires and importantly to support each other during these difficult times. Some great mental health tips were shared which helped to lift our collective spirits. Beekeepers have an amazing capacity to draw on their inner strength during really tough times. It was really reassuring to see this in action on the weekend.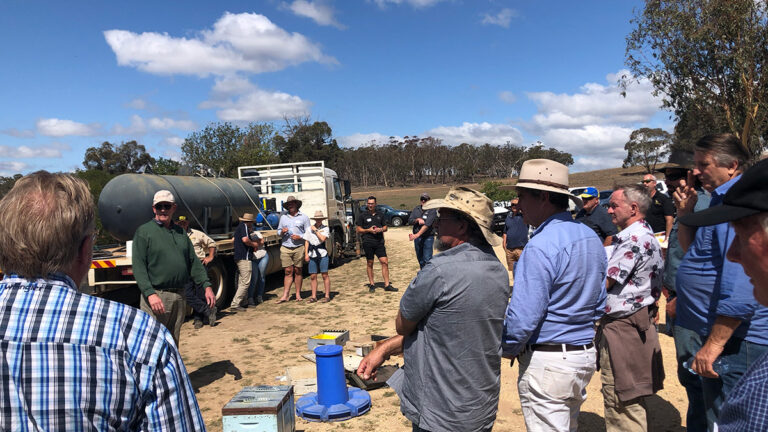 Feeding Bees
Post fires, one of the new realities for Australian beekeepers is the need to supplementary feed bees. For the rest of the world this is normal but it's uncommon in Australia. At the Kershaw's, Dr Doug Sommerville, a honeybee technical specialist from NSW Dept. of Primary Industries, shared the learnings from his trials to help explain the best ways of keeping bees healthy when there are no flowers and nectar as a food source.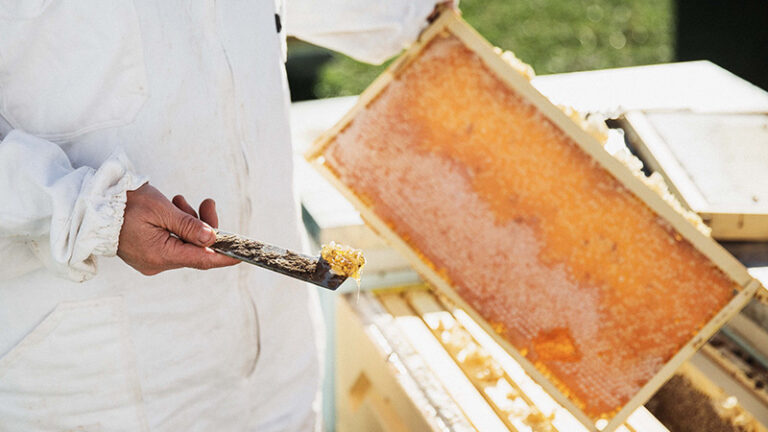 Investing in Australian Honey
With over 12,000 hectares and around 50% of NSW's forests burnt, the beekeeping industry is adjusting to a new reality. Prolonged drought has also reduced honey supplies. Late last year Beechworth Honey increased the amount we pay our beekeepers for their honey, to compensate for the difficult conditions and smaller honey yields. Making honey is absolutely dependent on mother nature but it's also dependent on beekeepers getting enough return for their hard work.
Our business philosophy has always been simple, we treat people like we'd like to be treated ourselves. We've always recognised the essential role that bees play in pollinating our food crops and we've worked for what seems like forever to keep beekeepers in business, trying to increase the return for their efforts in order to sustain our industry and protect our pollination services.
Now we double down to continue this essential mission. In the new post-fire reality, beekeepers face absolute uncertainty as to where trees will flower in the future. We know that in areas that have been burnt, the trees take at least 10 years before they recover sufficiently to reproduce (which is why they flower and why bees collect honey from the flowers). They're just flat out regenerating. During this time as beekeepers, we need to migrate further inland, away from burnt coastal and mountain areas. Our costs are increasing as our honey yields decrease.
The Viability of Beekeeping
There is a collective concern for the future and just how viable beekeeping will be. The answer to this really depends on how successful we are in conveying one simple message:
"THROUGH BUYING AUSTRALIAN HONEY YOU ARE PAYING TO ENSURE AUSTRALIAN BEEKEEPERS REMAIN IN BUSINESS TO SUPPLY 100% PURE HONEY AND BEE POLLINATION SERVICES TO FOOD CROPS."
Through buying Australian honey you are making an investment in pollination and fresh food; one that will keep the cost of our fruits, vegetables, nuts and seeds affordable into the future. This will ultimately prevent the need for mass importation of the delicious foods that Australia currently grows and enjoys.
Click for Fact Sheet: Food Security Needs Bee Security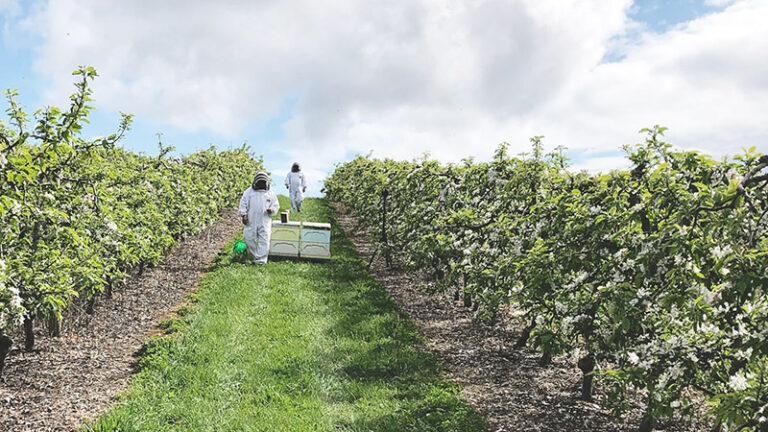 Our work against Honey adulteration continues
Many of you will know that I am part of the Apimondia Working Group against Honey Adulteration. Apimondia is the International Federation of Beekeepers' Associations. We have been working on a new Global Statement on Honey Adulteration.
For the sake of beekeepers and global food security, we need to keep up the good fight against fake honey. Statements such as these help regulators, retailers and consumers become better informed and make good choices when they stand in the honey aisle.
Click for the Apimondia Global Statement on Honey Adulteration
Thank you for your kindness
During the fires, we received many offers of help for new places to put our bees. One such offer of help came from great supporters who have a property that escaped the fires in the middle of the Snowy Mountains.
We met up with them and assessed where we could put some hives when the snow gums, alpine ash and scribbly gum are flowering next. It was fun teaching our new friends what to look for as signs that the trees might be about to flower.
Thanks to everyone who reached out with offers of help. It's really amazing to know that we have such special customers.
– Jodie & Steven Goldsworthy
Please support Beechworth Honey. Our honey is available online, in leading independent grocers and supermarkets. Find out more here.