Creating a Sustainable Future for Bees and Beekeepers
Happy World Bee Day. Today we shine a spotlight on bees and their importance to us all. These mysterious and beautiful little creatures are the keystone species on which our food security depends. Now more than ever the world understands the concept of food security and the need to act.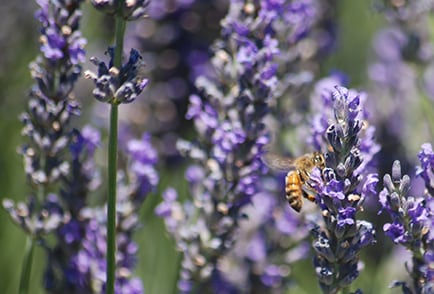 Advocacy
Over the past year much of my time has been spent working in my voluntary roles with the Wheen Bee Foundation (Board Director) and Apimondia (Oceania President) to help protect bees.
Apimondia is the global organisation that connects beekeepers of the world with scientists, policymakers and NGO's. It promotes a scientific approach to the issues faced by bees and beekeepers.
The last year has been incredibly busy with so many issues to progress but I am excited to have been part of documenting the role of bees and beekeeping in the United Nations Sustainable Development Goals. These goals are the global blueprint for a better and more sustainable future for us all.
Apimondia's work on Honey Adulteration and Pesticides is also digging into the detail needed to create a more sustainable future for bees and beekeepers. I am in my 5th year working with Apimondia but sadly I know our work will never be done – the resolve to work faster simply becomes more urgent

Wheen Bee Foundation
Wheen Bee Foundation (one of our 1% for the Planet partners) is a not for profit charity dedicated to supporting bees for food security. It's been fabulous to see the diverse projects and initiatives we've supported in the past year from protecting the Green Carpenter Bee to working with Smart Farms to produce biodiversity guides that promote the planting of bee-friendly habitats on farmland. The Foundation has been active in launching a Strategic Bee Rebuild & Recovery program following the devastating bushfires.
Taking Action
We're often asked what people can do to help. Here are our top five suggestions:
1. Learn – get to know and understand bees and their role in pollination.
2. Plant – consider planting a bee-friendly garden or some trees to contribute to sustainability. Get involved in National Tree Day on August 2nd.
3. Donate – consider donating to vital honeybee-saving research through the Wheen Bee Foundation.
4. Support – Australian beekeepers help to keep our honeybees healthy. When you buy 100% Australian honey you'll be helping too. Beechworth Honey's Bee Cause range supports the cause.
5. Lobby – Our politicians need to help drive the bee health and biosecurity agenda. Why not write to your local member asking them to advocate on your behalf.
Thanks for supporting bees. Wishing you all a very happy World Bee Day!
– Jodie