Learn About Honey
How is honey made? How many different types of honey are there in Australia? What does a beekeeper actually do? If you've ever wanted to learn more about the wonderful world of Australian honey, you've come to the right place. Let's deep dive into the complex and captivating world of Australian honey.
Single Varietal Honey
Australia has the largest collection of single varietal honey in the world. Single varietal honeys are a true reflection of nature with each plant species creating distinctly different colours, tastes and textures of honey.
LEARN MORE
Creamed Honey
Creamed honey is a dense and luscious honey, favoured for its spreadability. But how is it made? And no, there is no cream involved!
LEARN MORE
Raw Honey
Minimal intervention and a light touch ensures that all of our honey is in fact defined as raw honey! Let us take you through what that process looks like.
LEARN MORE
Raw Honeycomb
This fascinating byproduct of honey making is in its own right a unique delicacy that should be celebrated and enjoyed!
LEARN MORE
The making of Australian honey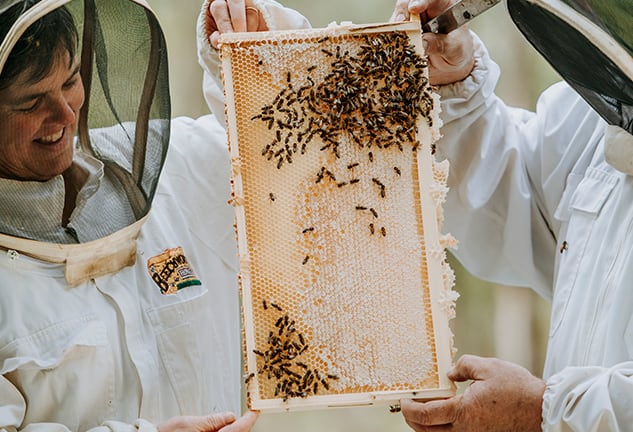 The Bees
Why do bees make honey? How do bees make honey? It's time for a lesson in one of the world's most fascinating creatures.
LEARN MORE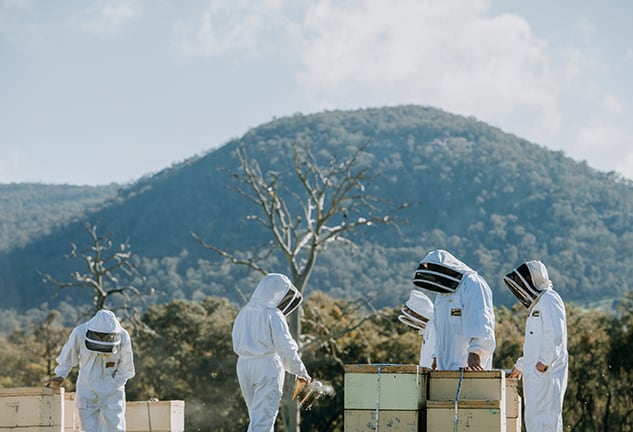 The Beekeepers
From the hive to the jar, beekeepers play an integral role in the quality and sustainability in the production of Australian honey.
LEARN MORE
What about Manuka Honey?
This powerful and popular honey has been used for generations for its antibacterial and healing qualities. But where does it sit in the Australian Honey landscape?
LEARN MORE