Creamed Honey
Many people choose creamed honey for it's the light and creamy consistency, and for its 'spreadability'.
Using creamed honey is a less sticky affair, as you can use a knife or spoon to scoop and spread on your favourite slice of fruit toast, scone or crumpet.
What is creamed honey?
Creamed honey is a process that involves the mimicking of the natural tendency of honey to crystallise. We take a fine grained crystallised honey and we use it as a starter. It is gently stirred in a whipping motion with a liquid honey (also chosen for its propensity to crystallise) in a cold environment in a creaming tank. The cool environment speeds up the tendency of crystallisation and the stirring also accelerates this natural process. The natural characteristics of some honeys make them perfect to make creamed honey from.
No other ingredients are added to make creamed honey, just 100% pure Australian honey!
Shop Creamed Honey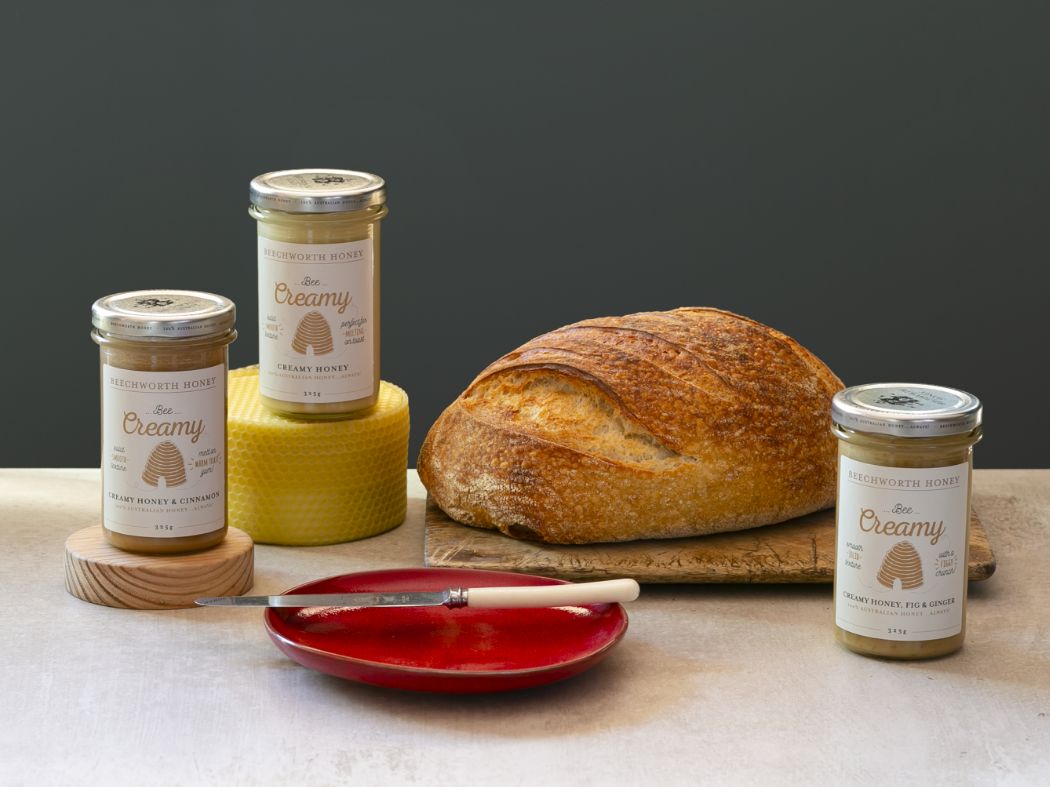 How to store creamed honey?
It is recommended that creamed honey be stored at room temperature (or cooler) so as to prevent it from returning to its liquid state. We only recommend storing creamed honey in a refrigerator in very hot weather if you creamed honey is becoming too soft.

How to soften creamed honey?
Over the cooler months, our creamed honey can often set quite firm. This can make it a little difficult to scoop and spread over a delicious piece of fruit toast or a crunchy crumpet. If possible, we recommend keeping the jar or tub out in a warm area. If it is still a little too firm, we recommend submerging the jar or tub in some warm water, with lid on of course! We've found doing this a few times can help you achieve that smooth and spreadable creamed honey we know and love.
5 Ways to Use Creamed Honey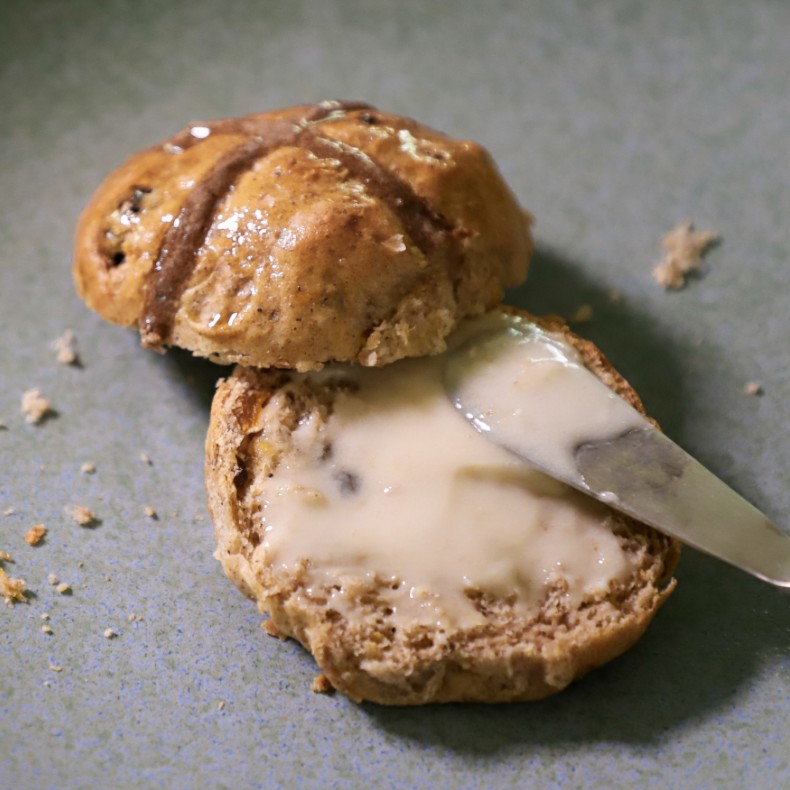 Spread
One of our favourite ways to enjoy creamed honey is spread with fresh butter on a thick slice of fruit toast or hot cross bun. Our creamed honey varieties add new dimension and flavour combinations to the classic breakfast.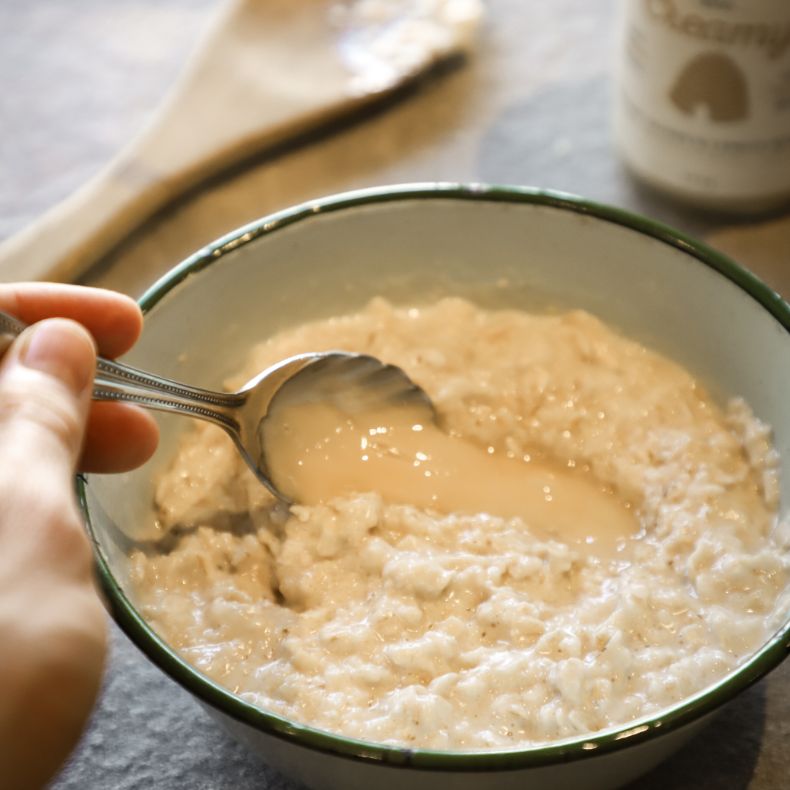 Stir
We love how creamy honey melts when stirred through a hot bowl of porridge or a freshly brewed coffee to add that touch of sweetness. The perfect breakfast time companion.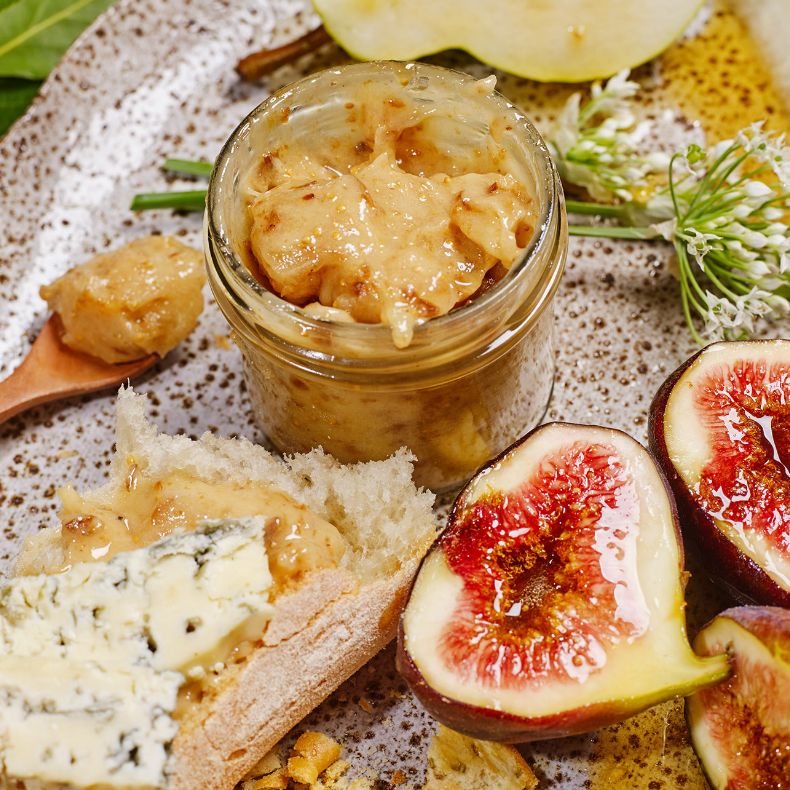 Pair
Liven up your next cheese board or fruit platter with the addition of creamed honey! Our Bee Creamy Honey with Fig & Ginger pairs particularly well with fruit and cheese, adding interesting flavours and textures.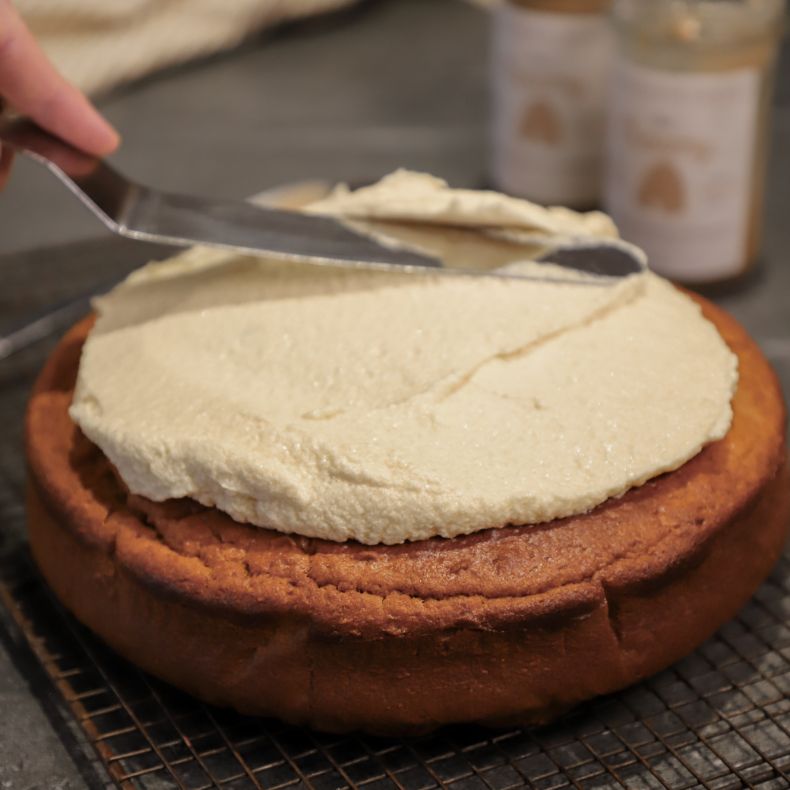 Icing
The smooth, velvety texture of creamed honey makes it the perfect topper for your next tea cake or simply sandwiched between your favourite biscuit recipe (hello yoyos!). We like to whip our creamed honey and butter together to make a thick, fluffy consistency – ready to ice your favourite baked treats.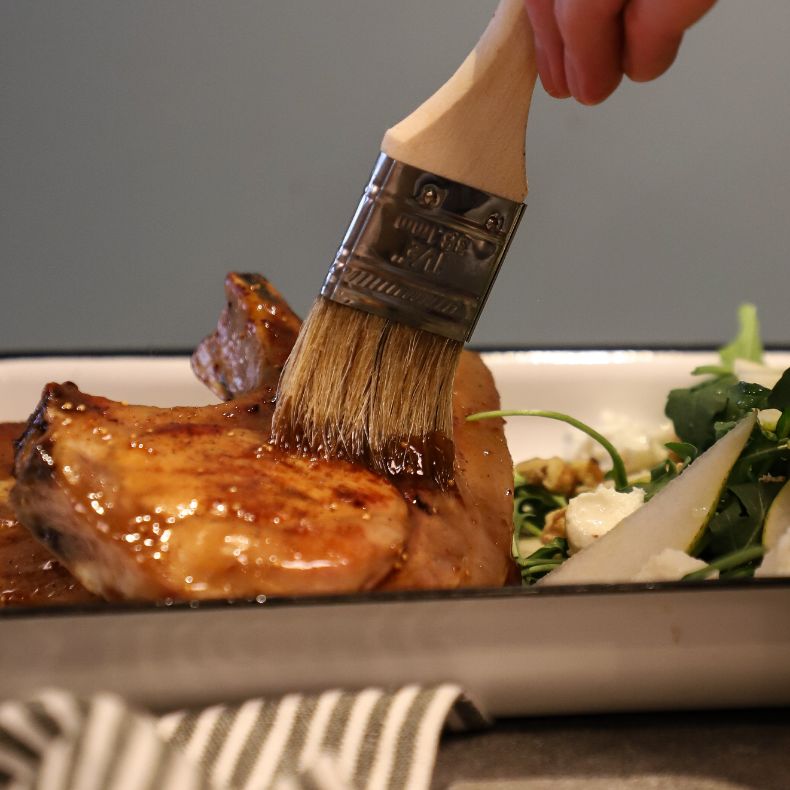 Glaze
Creamy honey works as a delicious, sticky glaze for your favourite BBQ meats. When seared on a hot skillet or BBQ, creamed honey becomes golden, caramelised and utterly delectable.
Discover our Creamed Honey Range
Explore more types of honey