Add to cart
Single Varietal Honey
Bee Warm
Red Sally Honey
Jar 350g
A fiesty name for a fiesty honey! Red Sally Honey is known to pack a warm punch. It has aromas of licorice and not surprisingly has strong aniseed notes and a lingering aftertaste. A dull pale amber to medium amber colour. Moderately quick to crystallise.
This is a rare honey and Limited Edition.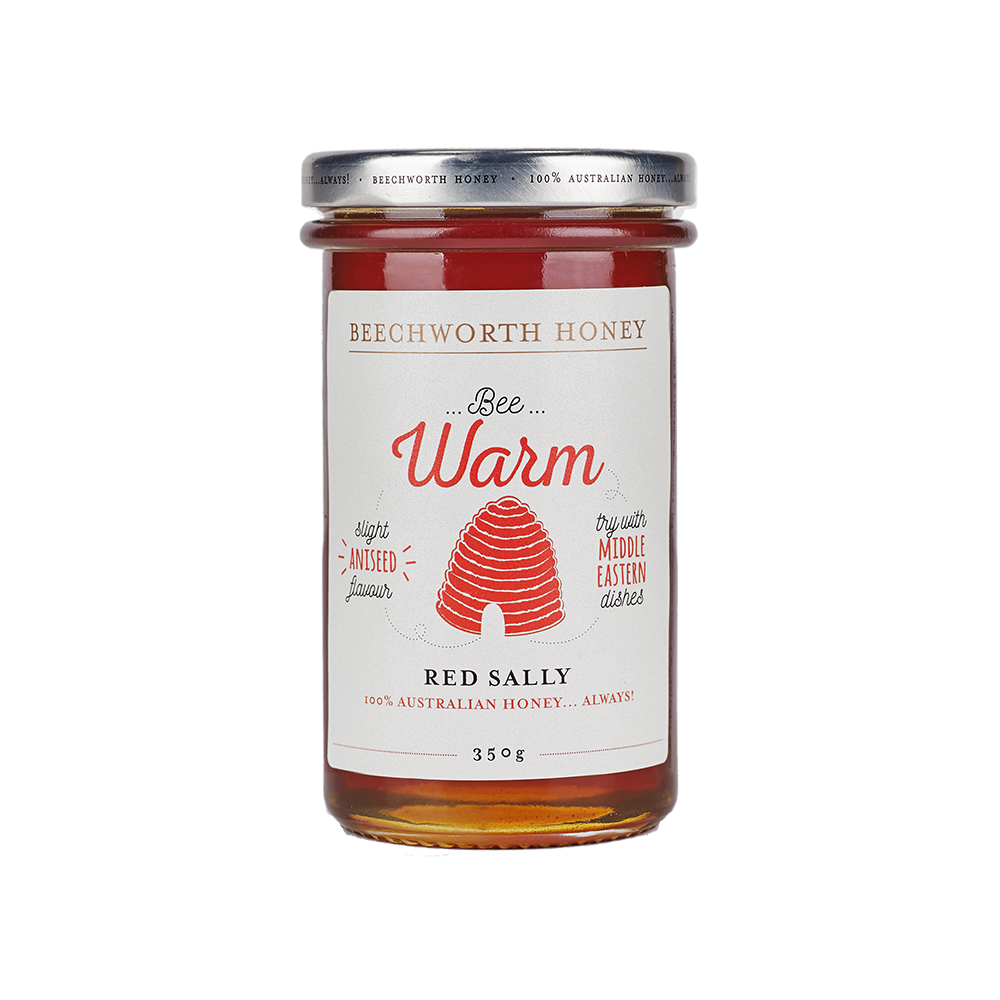 Botanical Information
Red Sally is a name known by beekeepers in the Riverina and South West Slopes of NSW. It is likely a hybrid of other unknown eucalypt species.
I love it!! Recommended…
I love it!! Recommended to me by one of the ladies at The Block Arcade store.
You may also like
Single Varietal Honey
Bee Bold
Apple Box Honey
$

9.00 –

$

25.00
Apple Box is a rich amber honey, with bold caramel and molasses flavours.
Bee Cause Honey
Bee Cause
River Honey
$

8.00 –

$

62.00
Bee Cause River Honey is 100% pure Australian honey that helps protect bees & bee habitats.
Traditional Honey
Traditional Honey
Sachet 14g x150
Sachet 14g x150
$

62.00
14g honey sachets - pure Australian honey