Add to cart
Single Varietal Honey
Bee Warm
Spotted Gum Honey
Spotted Gum Honey has a distinctive medium to strong flavours of warm caramel that are sure to thrill your tastebuds. Spotted Gum has been an important tree that can yield large honey flows. Unfortunately the 2020 bushfires along the NSW coast will make this honey hard to produce in future years.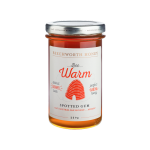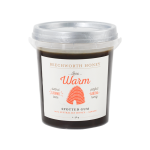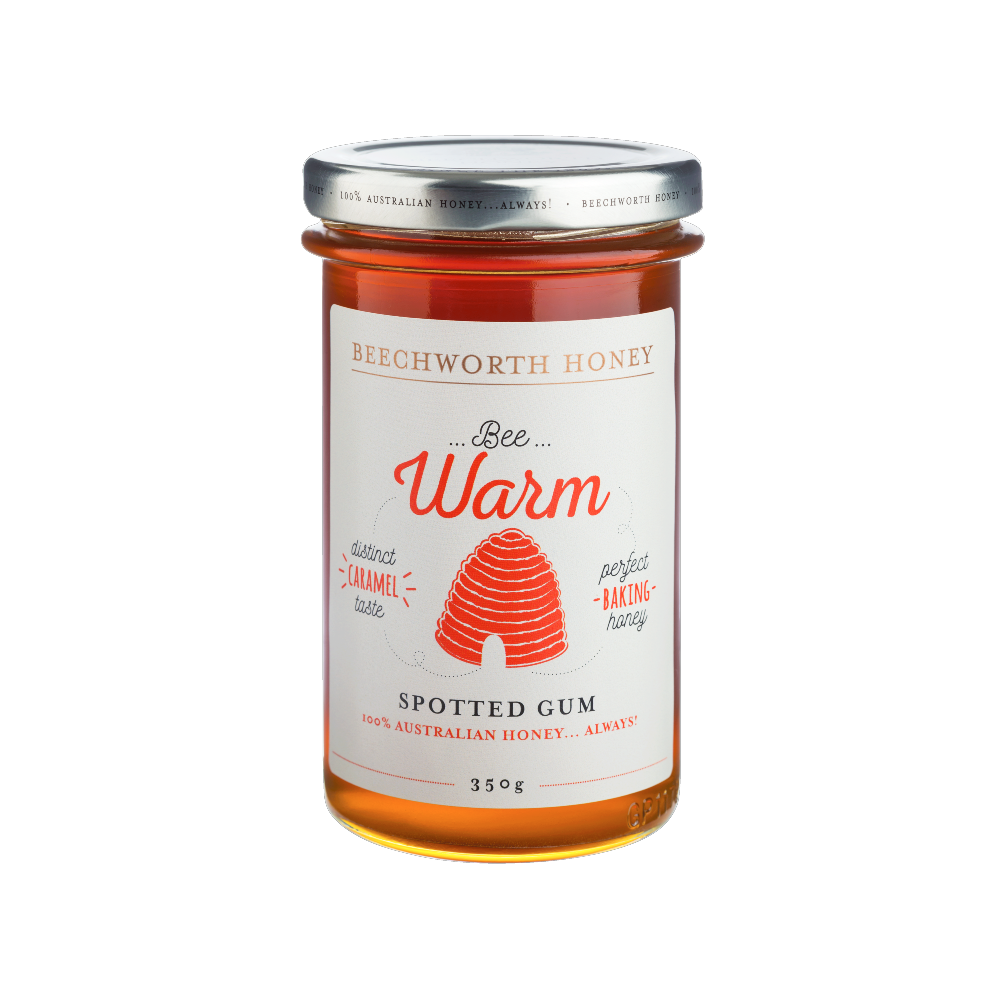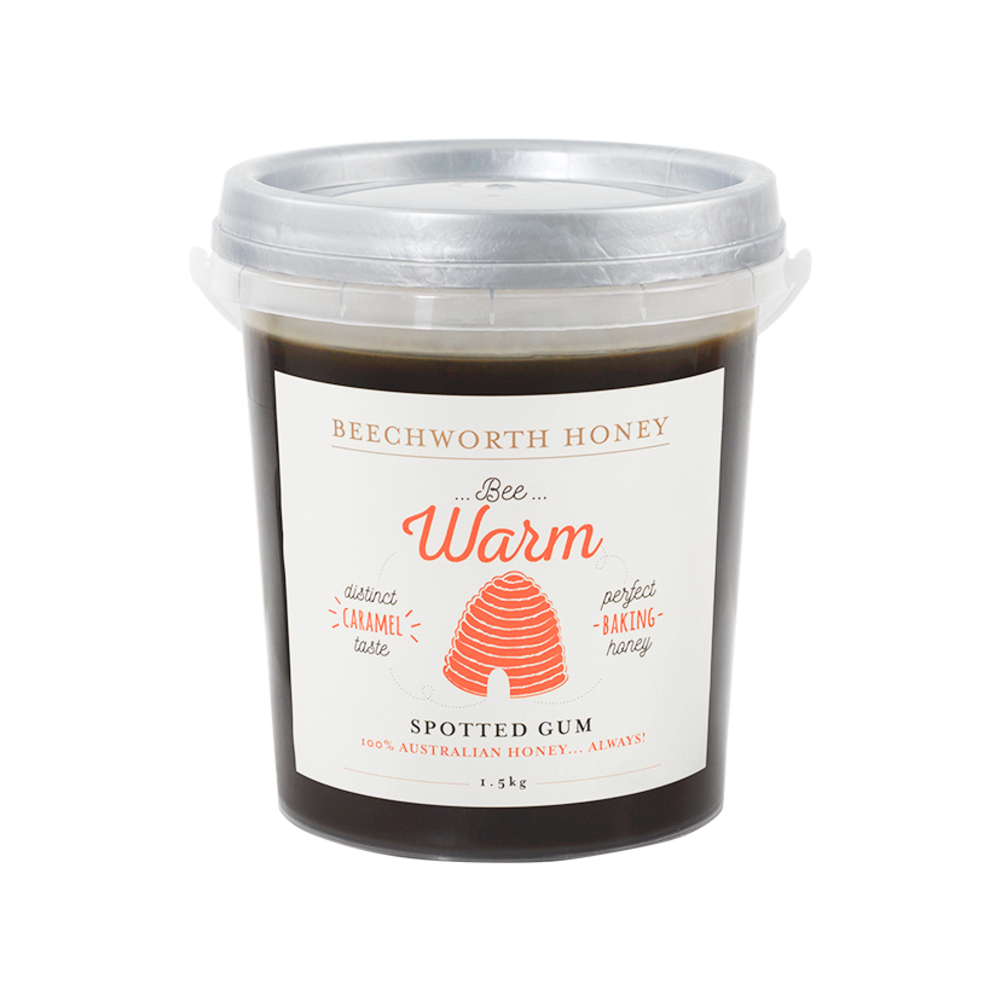 Botanical Information
Spotted Gum (Corymbia maculata) is a tall tree that grows up to 40 metres in height. A tree of significance to bees and beekeepers. It flowers in winter and can yield high quality and abundant supplies of pollen and nectar necessary for bees to survive.
More info: Spotted Gum
Geographical Information
Spotted Gum is a forest tree, that grows near the coast from southern Qld, down through NSW and into Victoria . It also tends to be found on the poorer soil types.
About Single Varietal Honey
The flavours of single varietal honey reflect a plant source and its unique flowers, pollen and nectar. Our single varietal honeys are a true reflection of nature with each plant species creating distinctly different colours, tastes and textures of honey.
Spotted Gum is my…
Spotted Gum is my favorite honey to have with coffee, tea, fruit salad or desserts.
I am addicted to…
I am addicted to this honey. Love it in my tea, cakes, muesli, hot chocolate, salad dressings. The caramel taste is just perfect and not to sweet.
You may also like
Bee Cause Honey
Bee Cause
Meadow Honey
$

8.00 –

$

62.00
Bee Cause Meadow Honey is 100% pure Australian honey that helps protect bees & bee habitats.
Traditional Honey
Traditional Honey
Squeeze 500g
Squeeze 500g
$

9.50
500g squeeze bottle - pure Australian honey.
Traditional Honey
Traditional Honey
Twist and Squeeze 375g
Twist and Squeeze 375g
$

6.50
375g twist & squeeze bottle - pure Australian honey