Add to cart
Hand Creams
Manuka & Tea Tree Honey Hand Cream
Tube 100ml
Known for its beneficial components, Manuka & Tea Tree Honey is a highly regarded ingredient in skincare.
This hand cream will leave your skin feeling deeply revitalised and nourished.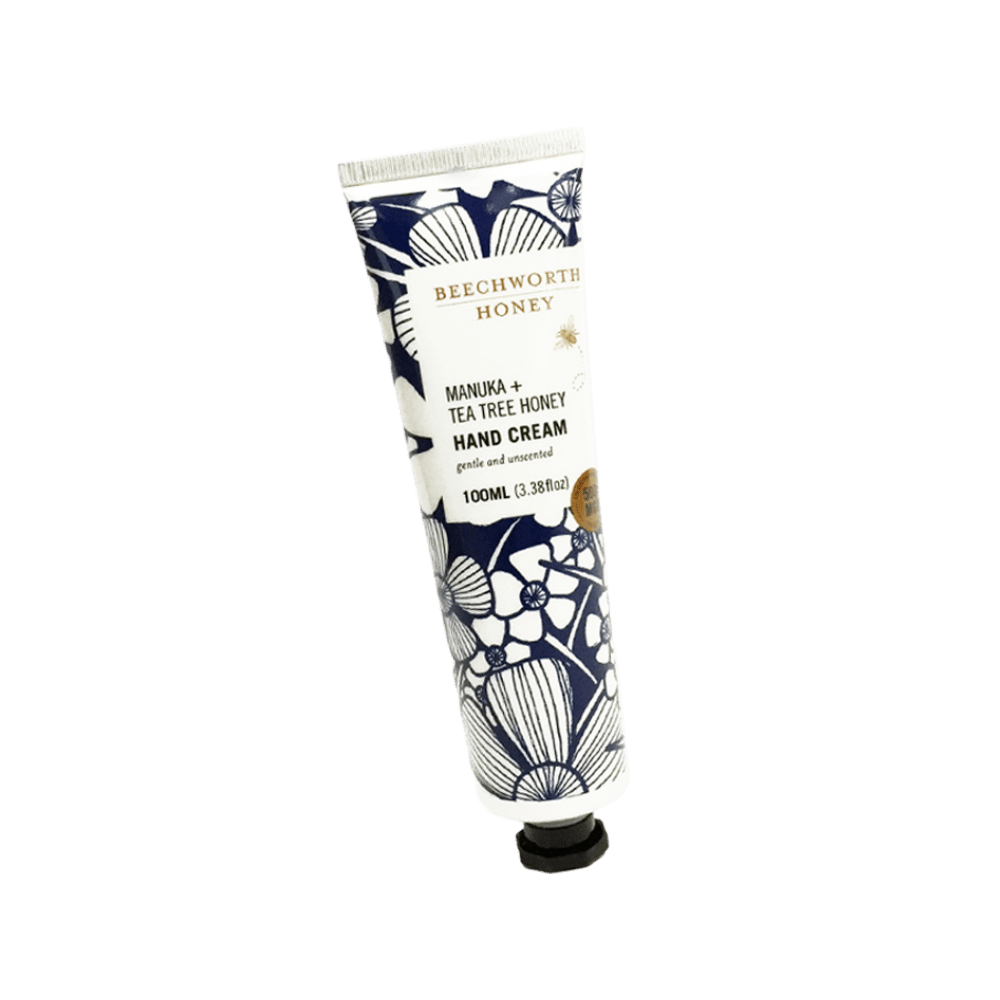 Use
Manuka & Tea Tree Honey Hand Cream is non-greasy, and deeply moisturises and protect dry hands. Apply a small amount to hands, gently massaging cream into the skin.
I bought this for…
I bought this for my mother in law who is sensitive to fragrances. Non greasy and she says it is a great option with her skin type. I liked the packaging look
I'm sensitive to fragrance…
I'm sensitive to fragrance (even some natural ones) so this cream is perfect for me as there is almost no scent at all. Very hydrating and non greasy so it should be great to use in the summer too. I keep it in my handbag and don't go anywhere without it.
Ingredients
Purified Water, Cetearyl Alcohol,Ceteareth 20, Shea Butter, Glycerine, Jojoba Oil, Manuka & Tea Tree Honey, Avocado Oil, Macadamia Oil, Cocoa Butter, Phenoxyethanol, Ethylhexlglcerin, Vitamin B5, Natural Vitamin E, Kakadu Plum Extract, Quandong Fruit Extract, Lilly Pilly Fruit Extract
Allergen Advice
This product does not contain artificial colours, synthetic fragrances, sulphates or parabens and is not tested on animals.