Add to cart
Gifts & Packs
Our Favourites
Gift Pack 140gx5, 135gx1
Give the gift of flavour. We've gift-boxed six honeys that we know you'll love.
This gift pack contains honey across the four flavour profiles of delicate, fruity, warm and bold. Creamed & single varietal honeys that are 100% Australian and totally delicious.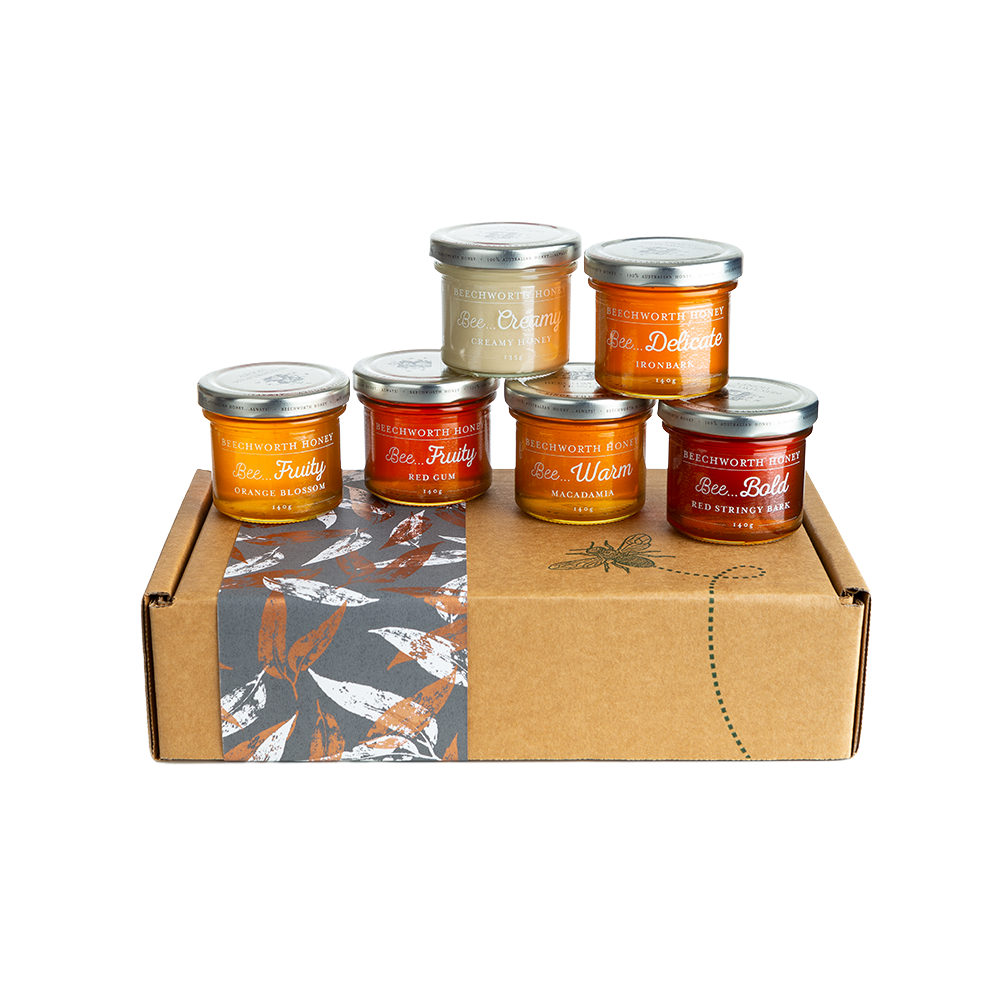 Single Varietal Honey
This gift pack contains creamed honey and single varietal honey.
The flavours of single varietal honey reflect a tree source and its unique flowers, pollen and nectar. Our Single Varietal honeys are a true reflection of nature with each plant species creating distinctly different colours, tastes and textures of honey.
Creamed Honey
Creamed honey is simply liquid honey that has been stirred slowly until it takes on the creamy texture. This is usually done in a cool environment and nothing at all is added to honey to make it creamy.
Once creamed, it is recommended that the honey be stored at room temperature (or cooler) so as to prevent it from returning to its liquid state.
Allergen Advice
Bee Creamy Honey
This product may contain traces of tree nuts.