Perfect Pairings for Honey & Cheese!
A cheese board is the perfect anytime indulgence for entertaining and enjoying with friends.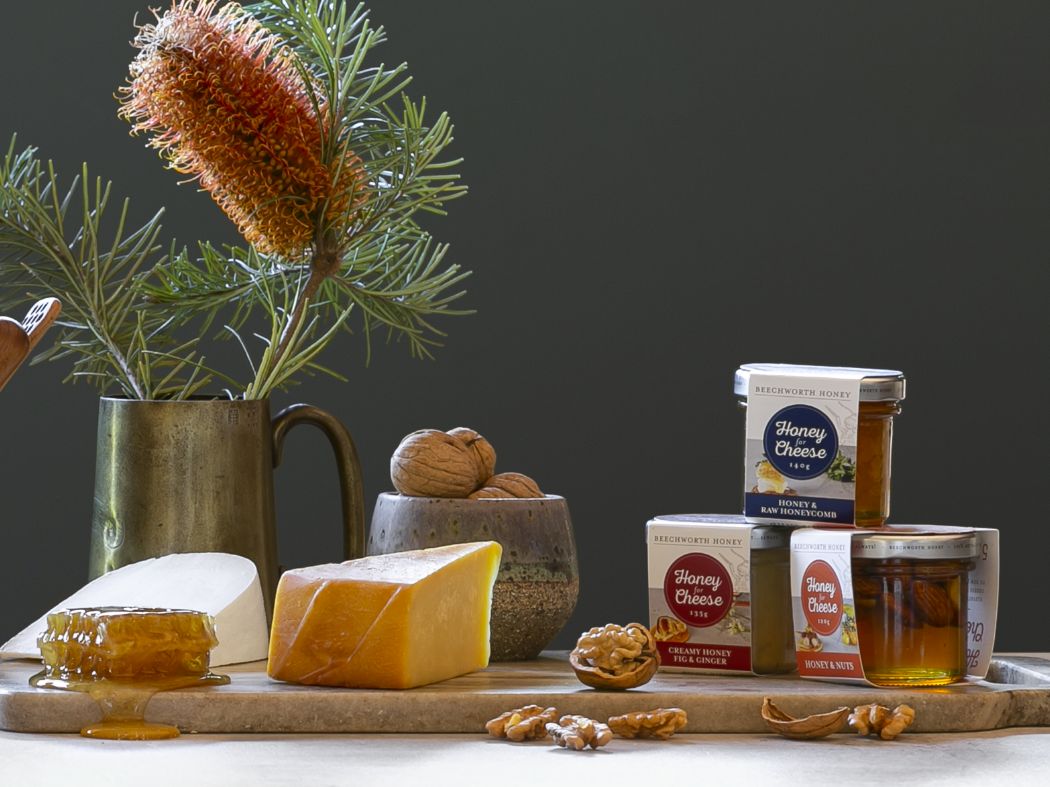 Top Tips to Create a Cheese Board
We've pulled together some essential tips and tricks for you to enjoy anytime, anywhere when creating a mouthwatering platter to please.
Honey for Cheese. There are simply too many delicious varieties of cheese and other accompaniments that we love matching with our range of honeys. From cheddar, ricotta, gouda, and goats cheese, together with crackers, fruit bread, dried raisins, and figs, over the years we've come to realise that creating a delicious and innovative cheese platter can be loads of fun!
That's why we've included an inspiring collection of 5 great ways to enjoy honey with cheese tips inside each individual Beechworth Honey Honey for Cheese pack to get you started while you prepare your platters at home. There is no denying that the sweetness of honey is the perfect contrast to the saltiness of cheese.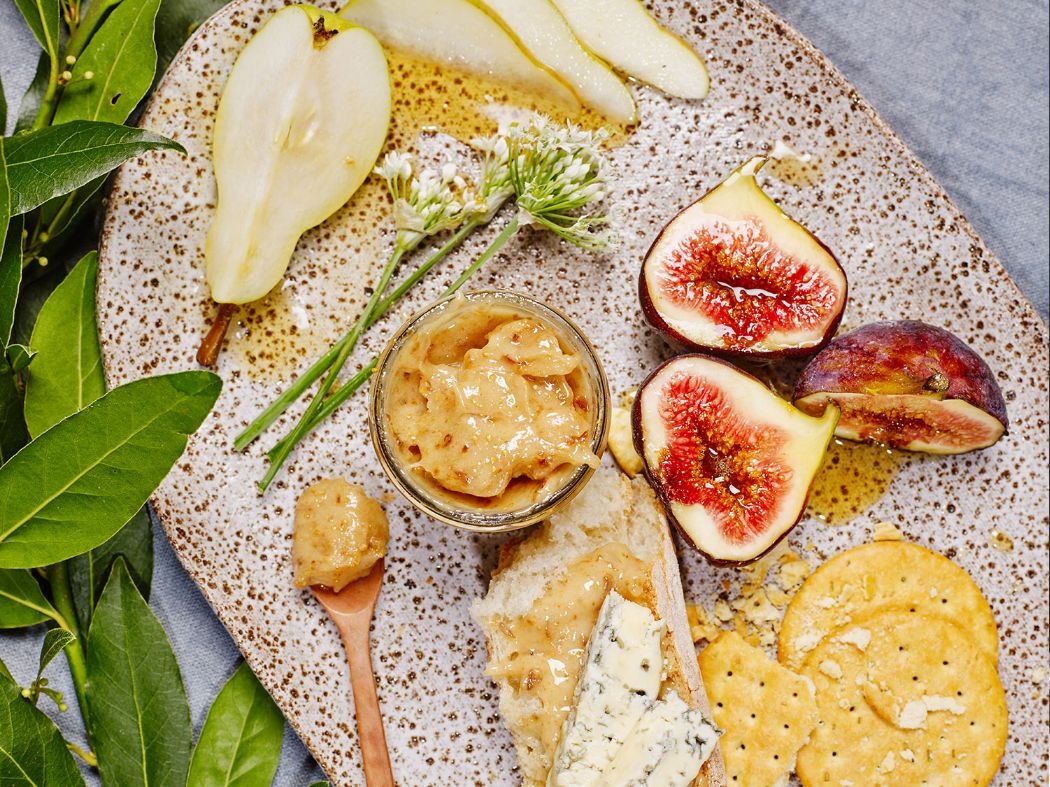 Brunch-time Cheese Spread
There is no better time of the day for bringing together the taste sensation that is Creamy Honey Fig & Ginger with your favourite fruit bread, toasts, and 'unripened' Cottage and Cream cheese varieties or pan-fried Haloumi than a lazy breakfast.
Elevate your brunch cheese platter by adding slices of fresh pear and some warm figs for the perfect start to your day. Or, set your daily intention and spread honey generously over your toast and fruit.
Picnic-style Cheese Platter
The perfect treat for a picnic on a sunny winter's day, Honey for Cheese Honey & Nuts is a must for drizzling over a selection of cheeses, dried fruits and salads enjoyed while relaxing or entertaining outdoors.
Treat friends to a tasty spread of semi-hard and white-mould style cheeses (Gouda, Gruyere, Camembert or Brie) topped with Honey & Nuts served together with some freshly sliced fruit while you're setting up your picnic blanket. Create a heavenly pear and rocket salad, dressed with your favourite crumbled blue cheese combined with Honey & Nuts… Enjoy!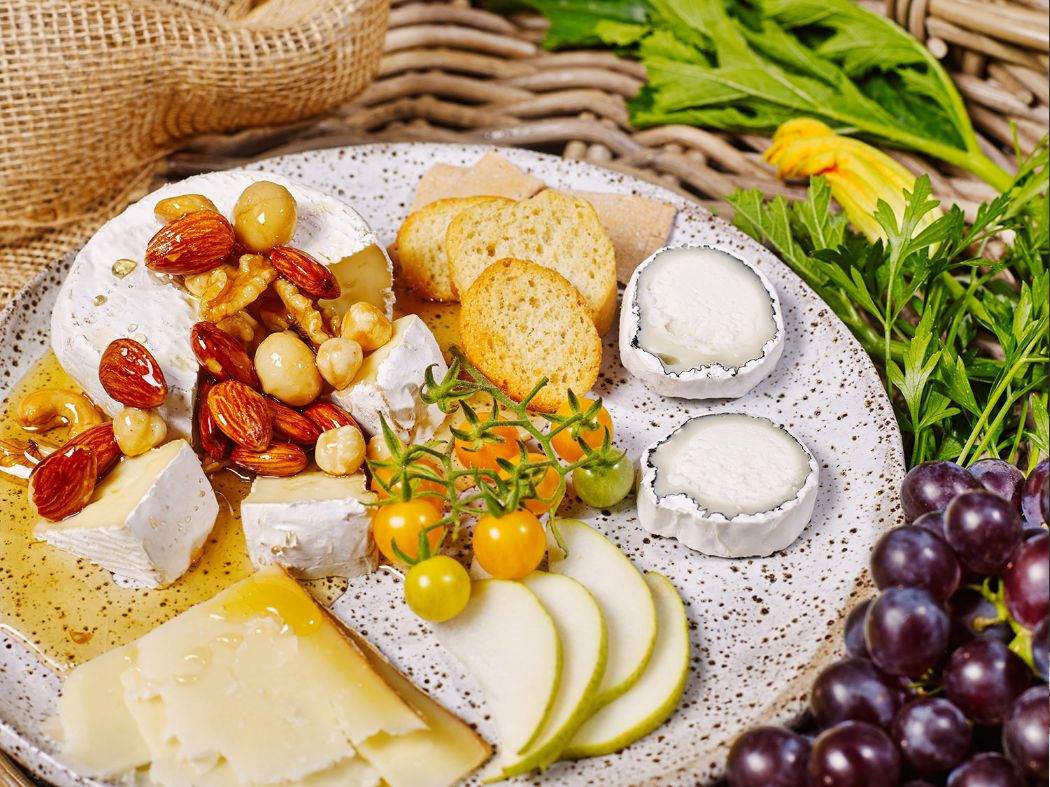 Pre-dinner Cheese Board
Get your guests feeling relaxed while mingling by enchanting them with a beautiful party cheese platter. Start by adding a generous chunk of our delicious, golden Honey for Cheese Raw Honeycomb in the centre of your platter to create a unique and stylish talking point for guests.
Next, add a selection of stronger flavoured cheeses – perhaps a Gorgonzola-style blue, Cheshire cheddar and then for texture, pour some Honey for Cheese Honey & Raw Honeycomb over fresh Ricotta or goats cheese. Be sure to add a generous serve of quality wafer crackers and some crusty bread. Delicious!