Add to cart
Honey for Cheese
Honey for Cheese
Creamy Honey Fig & Ginger
Jar 135g
Natural creamed honey with dried figs and ginger creme is a delicious and easy single serve addition to your cheese plates. It new adds flavours and interest and being creamed honey, it's easy to spread.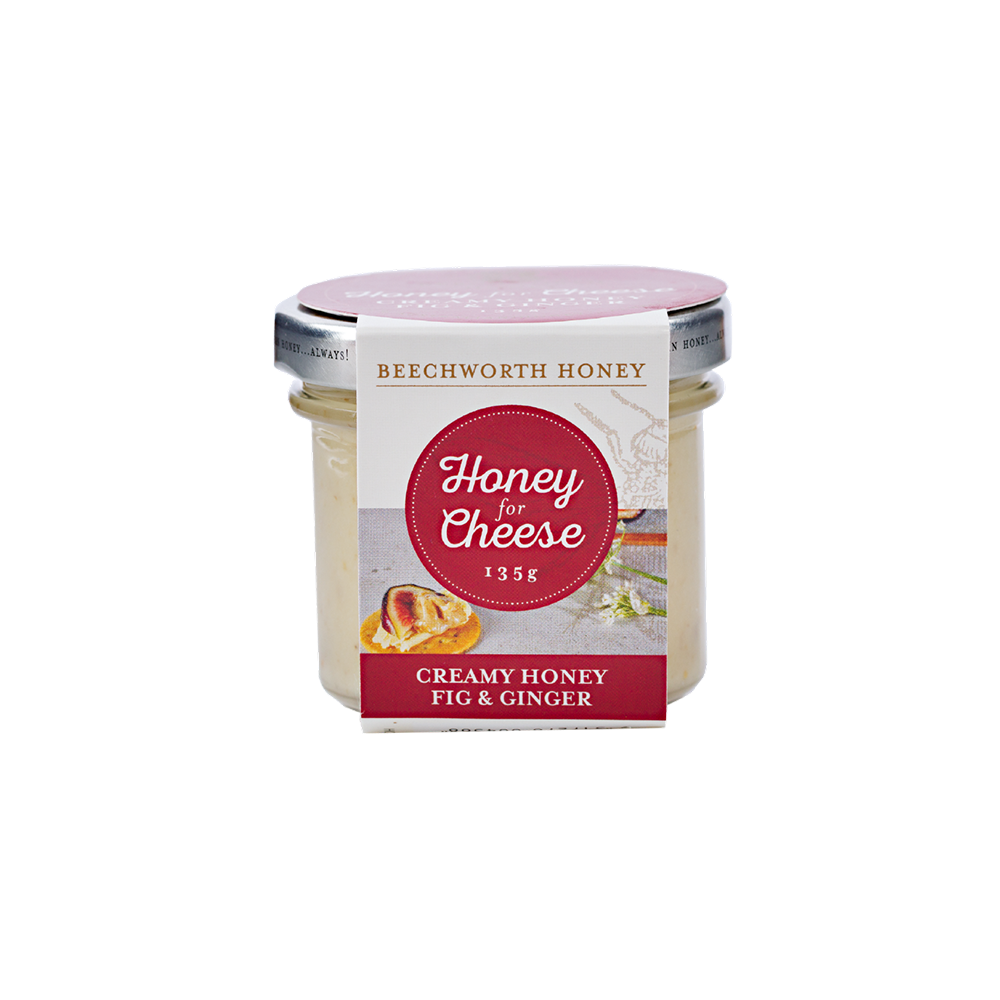 Usage suggestions
Generously spread fruit bread with soft cheese for a new taste sensation. See pack for 5 great ways to enjoy honey with cheese.
I love the texture…
I love the texture and consistency of this figgy creamy honey, and I love the taste with a sharp, well matured vintage cheese. It will be a compulsory addition to the cheese platter from now on.
A great sweetness and…
A great sweetness and texture that complements vintage cheese and looks great on the cheeseboard.
This is delicious I…
This is delicious I just love it on toast but I'm sure I will discover many other uses...
Ingredients
100% Australian Honey, Creme Ginger (Ginger, Sugar), Fig.
Allergen Advice
This product may contain traces of tree nuts and Sulphur Dioxide (220)
You may also like
Bee Cause Honey
Bee Cause
Bush Honey
Mason Jar 400g
Mason Jar 400g
$

9.50
Our Mason Jar is full of 100% pure Australian honey and perfect for little hands to hold.
Traditional Honey
Traditional Honey
Twist and Squeeze 500g
Twist and Squeeze 500g
$

9.50
500g twist & squeeze bottle - pure Australian honey
Traditional Honey
Traditional Honey
Sachet 14g x150
Sachet 14g x150
$

62.00
14g honey sachets - pure Australian honey