Honey & Coffee Body Scrub
We combine coffee & honey to wake the skin up! Lather. Massage. Soak. Treat yourself to an enriching body scrub with invigorating coffee and vanilla notes.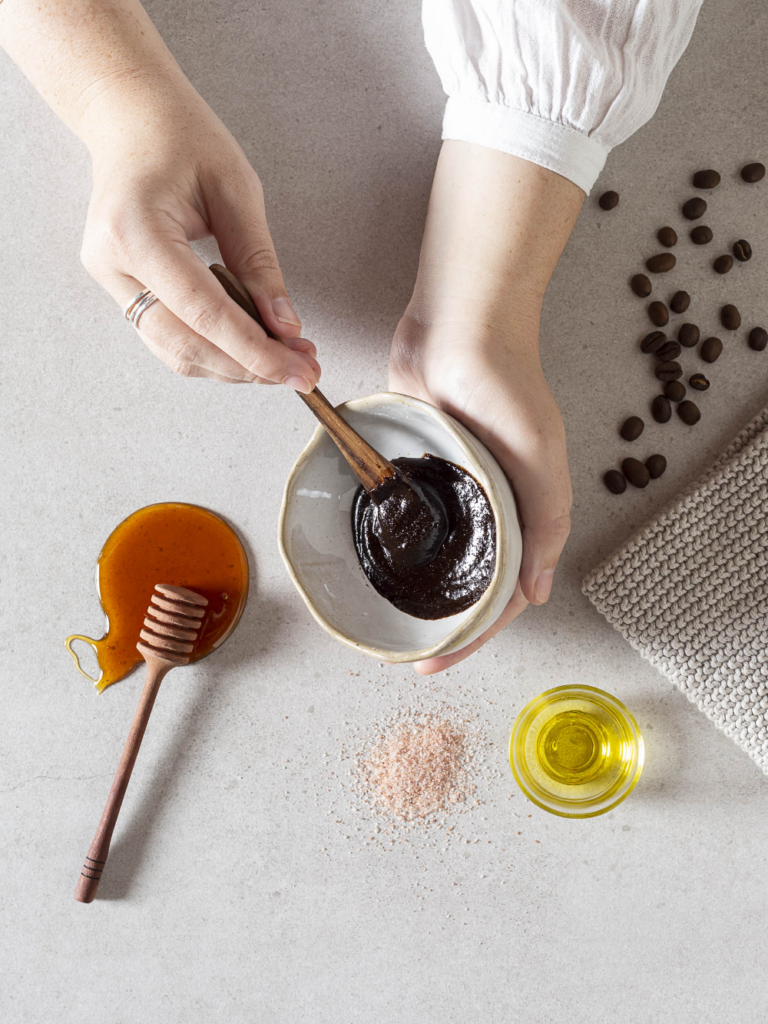 Ingredients
3

tbsp

honey

1/2

cup

very finely ground coffee

1/4

cup

sea or pink salt

2

tbsp

olive oil

1

tbsp

vanilla extract
Instructions
Instructions
Add the ingredients in a mixing bowl and stir until thoroughly until fully combined.

Store in an airtight container for up to 1 month.
To use
Use moist hands or a damp wash cloth to scoop a small amount out of the container.

Apply in a circular motion to wet skin.

Jump in a warm shower and rinse off.
Notes
This is intended as a hand and body scrub only, so please do not use on your face. May irritate sensitive skin. Do not use more than 2-3 times per week.
*This honey recipe does not constitute medical advice, please consult your doctor or healthcare professional.