Add to cart
Single Varietal Honey
Bee Bold
Messmate Honey
Messmate Honey is bright pale to medium amber in colour and has an intensely sweet aroma that is similar to the Australian bush after rain. It has a woody, eucalyptus flavour with a delicious hint of roasted hazelnuts. Usually slow to crystallise.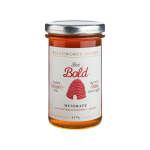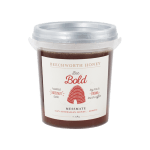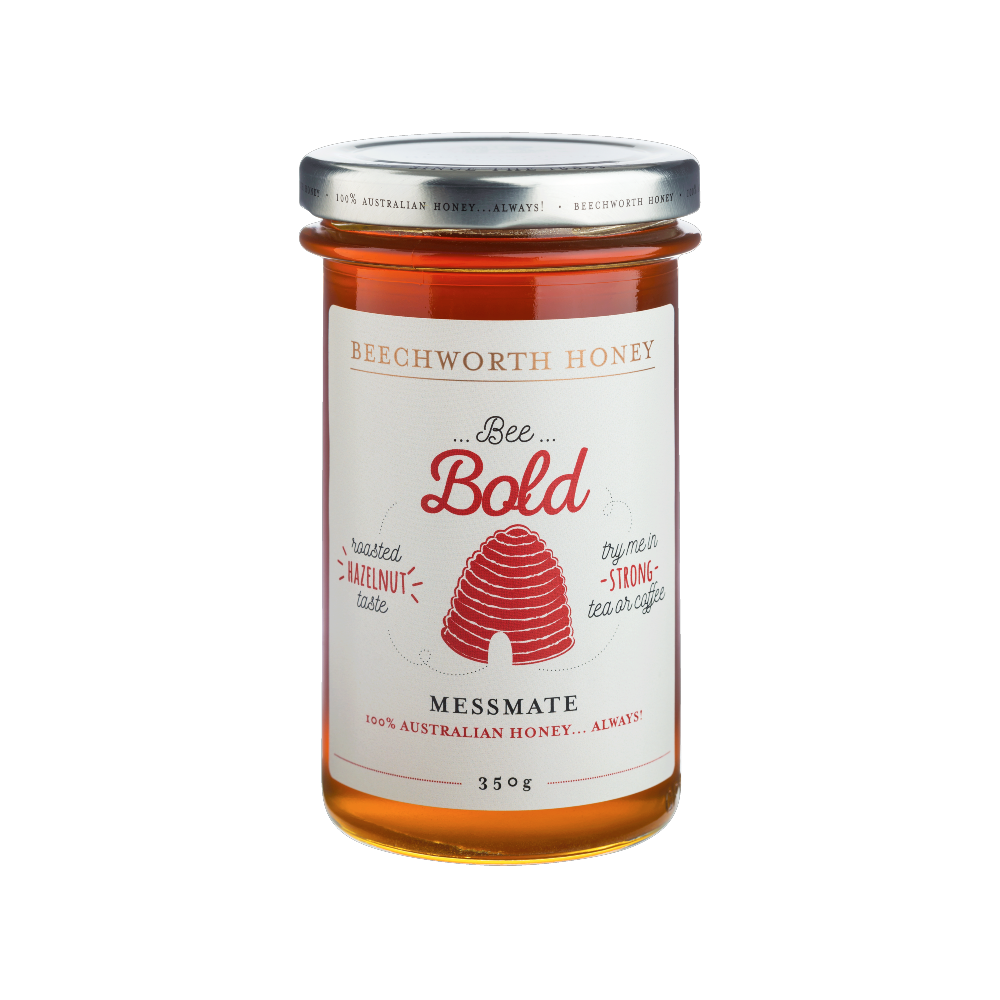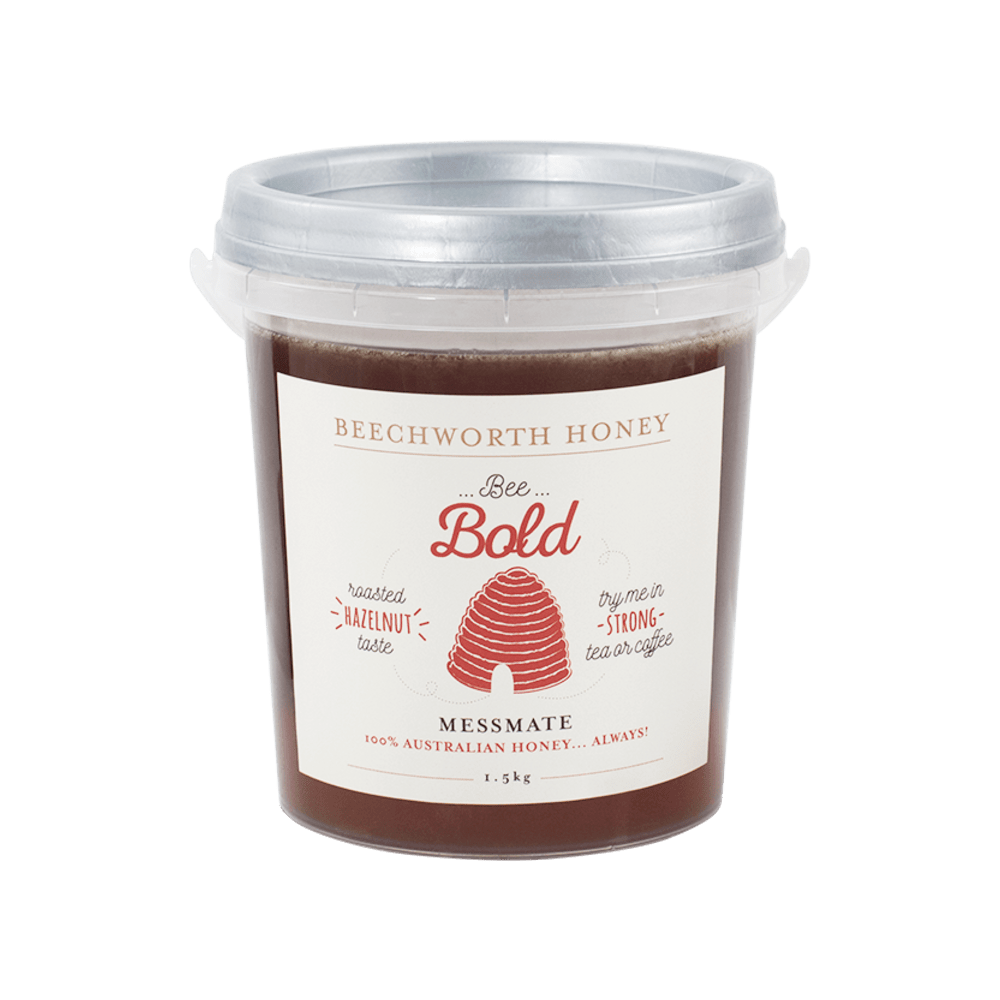 Botanical Information
It is 100% reliant on bees for pollination and flowers for around 4 weeks in February when conditions are humid.
Geographical Information
Messmates can be found on the eastern fringe of the NSW Tablelands and are widely distributed across southern Victoria and into South Australia and Tasmania. They are mainly found in cool, mountain forests.
About Single Varietal Honey
The flavours of single varietal honey reflect a plant source and its unique flowers, pollen and nectar. Our single varietal honeys are a true reflection of nature with each plant species creating distinctly different colours, tastes and textures of honey.
Excellent! One of my…
Excellent! One of my go-tos for everything. Sweet enough for tea and on deserts, but not not so much that it overpowers tea or other delicate flavours. It has it's own distinct taste, so you'll know it's there and immediately taste the different from 'standard' honeys.
Best honey ever
Best honey ever
Fav honey <3
Fav honey <3
A favourite from the…
A favourite from the first time I tried it, this robust honey is delicious in coffee and strong milky teas, bringing out the roasted notes and warming you up. Also great for people who don't love overly sweet honey.
You may also like
Bee Cause Honey
Bee Cause
Mountain Honey
$

8.00 –

$

62.00
Bee Cause Mountain Honey is 100% pure Australian honey that helps protect bees & bee habitats.