Add to cart
Single Varietal Honey
Bee Warm
Almond Honey
Jar 350g
Almond Honey is medium amber in colour has a vegetal aroma common to the outdoors. It has a warm woody flavour that finishes with hints of marzipan and a slightly bitter aftertaste.
Almond trees require bees for their pollination late in winter and early spring. Being highly attractive to bees they are one of the earliest sources of pollen which is essential for the bees to breed. It is extremely rare for almond flowers to also produce enough nectar for the bees to make honey. Almond honey is quick to crystallise.
This is a rare honey and Limited Edition.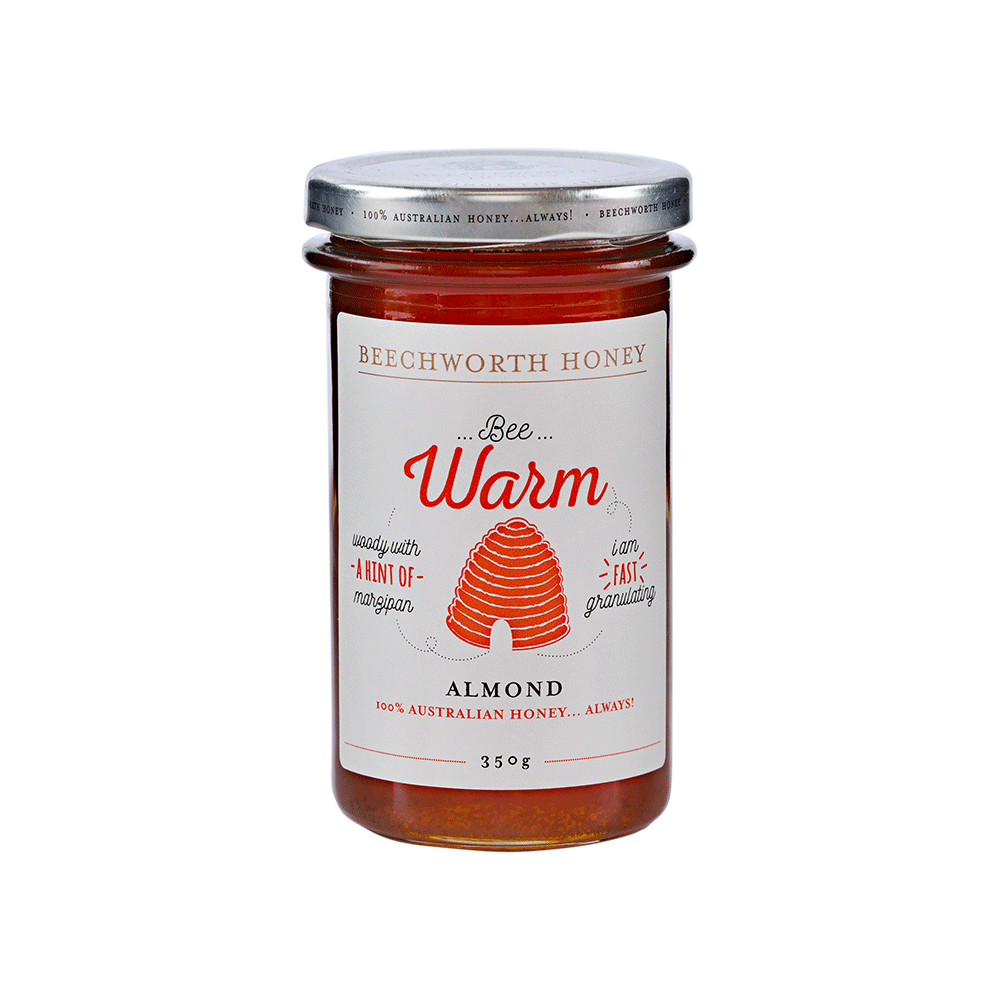 Botanical Information
Almond (Prunus dulcis) pollination is the single biggest event on the Australian beekeeping calendar. The annual migration of thousands of beehives is critical to the production of almonds which are 100% dependent on honey bee pollination. Almonds are a deciduous tree that finish flowering around the end of August.
Geographical Information
Almond plantations grow in the Adelaide Hills district, the Riverland of SA and along the Murray River in Vic. including Robinvale and Swan Hill. They are also grown along the Murrumbidgee River in NSW. They enjoy a Mediterranean climate with warm, dry summers and mild cool, wet winters.
About Single Varietal Honey
The flavours of single varietal honey reflect a plant source and its unique flowers, pollen and nectar. Our single varietal honeys are a true reflection of nature with each plant species creating distinctly different colours, tastes and textures of honey.
You may also like
Single Varietal Honey
Bee Bold
Buckwheat Honey
$

10.00 –

$

27.00
Buckwheat Honey is like nothing else! Pungent, earthy & for those that like bold flavours.